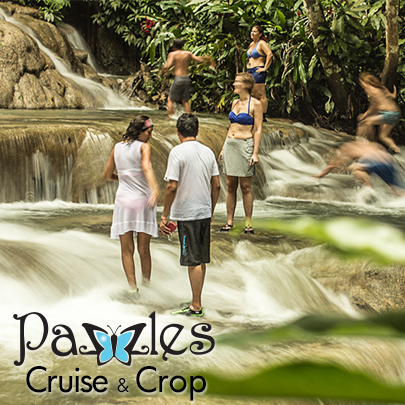 One of the stops on Pazzles Cruise & Crop, February 2013, is Falmouth, Jamaica! Royal Caribbean has completely rebuilt the port of Falmouth and totally revitalized the area in to cruise-goers paradise. You can still get tours of Falmouth, which is one of the oldest and best-preserved Georgian port towns in Jamaica. Or you can walk the gardens and visit with the White Witch of Rose Hall in nearby Montego Bay. Relax in the sand and nosh on Jerk-style dishes at Chukka Beach. Or if that's not exciting enough, grab a tube and float Dunns River. While you're there, climb up the Falls! Book your spot early for an extra prize in your goodie bag!
Tags: Pazzles cruise
Leave a Reply
You must be logged in to post a comment.