Introducing the new WPC & SVG Cutting Files from Pazzles, CD #51: Party available on disk or as a digital download! To celebrate, we're having a party here on the blog every day for seven days. Enter to win a Party CD each day! That's seven chances to win and seven winners. One of the seven will be randomly selected as the 'Grand Prize Winner' and will receive every single Pazzles Cutting File CD—that's over 50 CDs!*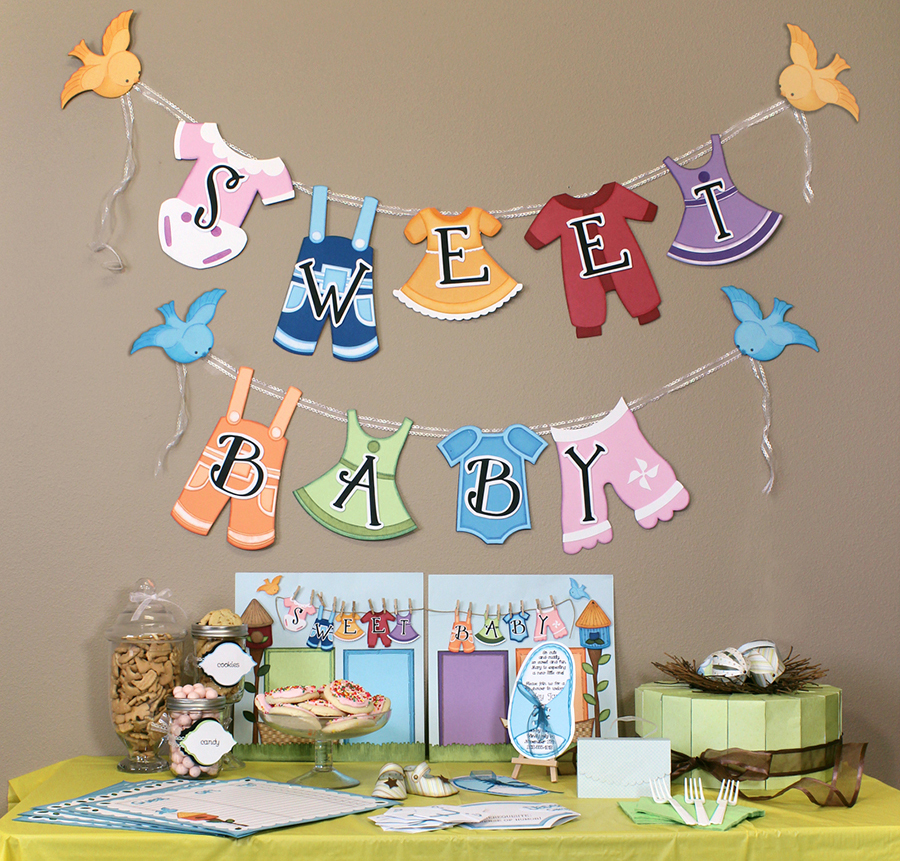 Whether you're welcoming a boy, a girl, or even multiples, this Baby Shower has every detail planned and ready for the little bundle of joy. Let the mother-to-be put her feet up and relax while guests enjoy treats from sweetly labeled jars, munch on one of the included recipe ideas, or play the Dirty Diaper Game.
Let the little birds help you decorate this party! They'll fly in with the baby clothes banner, and leave paper eggs in a nest to adorn the tables. Give each guest a baby bootie filled with treats or send them home with a slice of cake favor box.
The Baby Shower is easily adapted for mom's favorite color, in pink or blue, or keep it neutral if the parents want the gender to be a surprise! You could also use this kit for baby's first birthday or Mother's Day!
Thanks for checking out today's party, Baby Shower, which is one of six fun pre-planned parties on Pazzles' new Cutting File CD, Party. We're celebrating the CD launch with seven days of parties… But if there are six parties on the Party CD, what will happen on the seventh day??? Stay tuned for the rest of Pazzles Seven Days of Parties to find out! In the meantime, enter the giveaway here. You can enter once per day for all seven days. Good luck!
Comments
comments