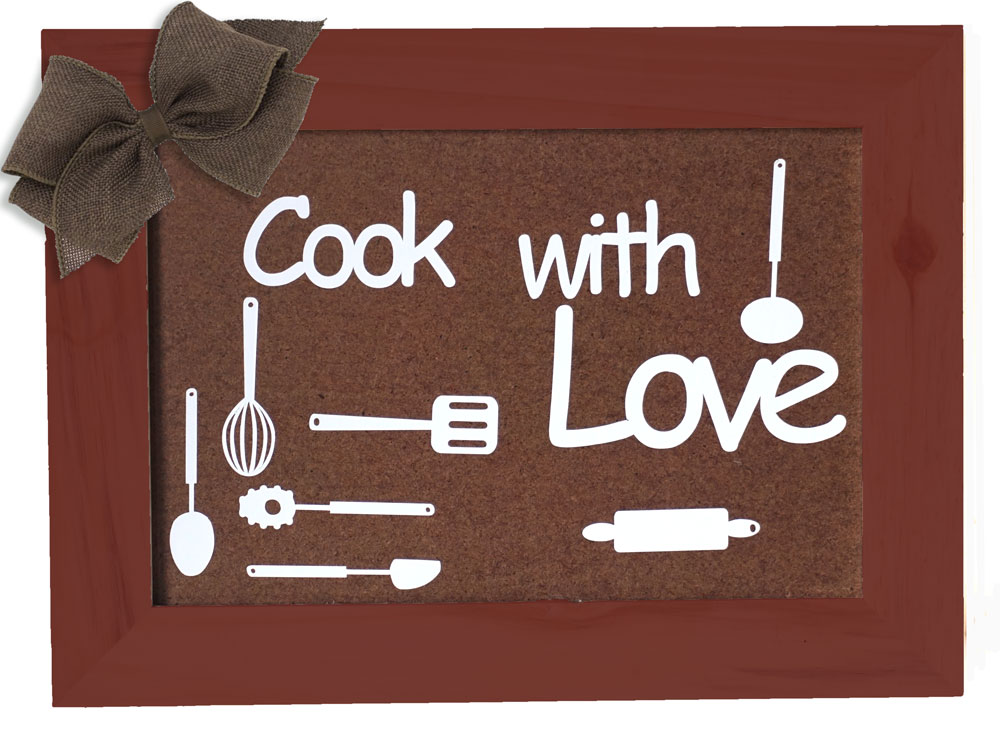 I have wanted to do something for the kitchen. I think this place is one of the most popular at home, because it is a place to share a lot of beautiful moments with family and friends.
I need to get motivated to cook everyday: Breakfast, lunch to go for my kids and dinner. I tend to love recipes for desserts, cakes, cookies and bread. So to keep happy in the kitchen cooking meals, I decided to do a vinyl sign. I chose a rustic frame and all the Kitchen Utensils images from the Pazzles Craft Room Library.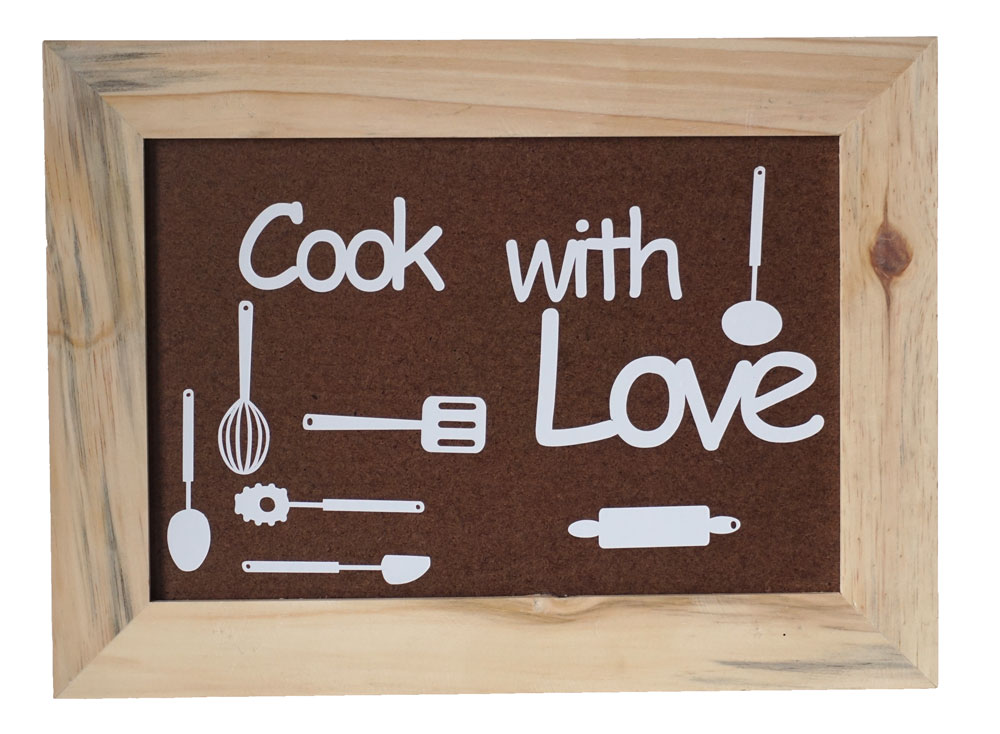 You can paint or stain your sign or leave it rustic, adding ribbon or a bow will give it a nice touch too.  I will love it on one of the shelves of my kitchen as a reminder of those beautiful moments with family.
~Adriana
Supplies
Wooden frame (paint or stain, if desired)
White vinyl 
Transfer tape
Ribbon, if desired
Muestra del vinilo de la cocina
He tenido la idea de hacer algo decorativo para la cocina, ya que pienso que es uno de los lugares más concurridos, ya que es un lugar para compartir muchos momento con la familia y amigos.
Yo necesito motivación para cocinar cada día: desayunos, almuerzo de llevar para mis hijos y la cena. Las recetas que mas me gustan son las de postres, tortas, galletas, pan. Así que para estar feliz en la cocina elaboré un letrero en vinilo. Utilice un marco rustico de madera y todas las imágenes son del Pazzles Craft Room Library.
Para el titulo utilice una de las fuentes del programa InVue, y las uní con la opción Weld.
Se le puede adicionar una cinta o algo para colgarlo si se quiere dependiendo de la decoración de la cocina. Yo lo voy a colocar en una de las repisas de la cocina.
Materiales:
Marco de madera (pintura o mancha, si está deseado)
Vinilo blanco
Cinta de transferencia
Cinta, si está deseado
Comments
comments