>> Go Back to Using the Albums Instructions
>> Go Back to the Pazzles Albums
You can create a profile so that other members can learn about you, add you as a buddy, and view all of your projects.
At the top right of the Albums page you will see several links, one of which is called "Profile". Select this link to view your profile.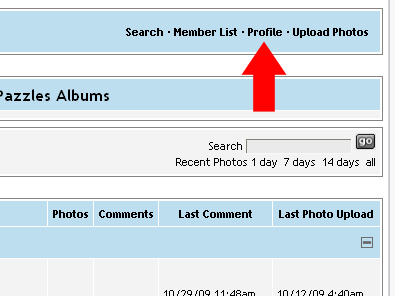 Here you can view all the messages people have left on your projects, your profile, your buddy list, statistics about yourself, photos you have uploaded, and all comments you have posted.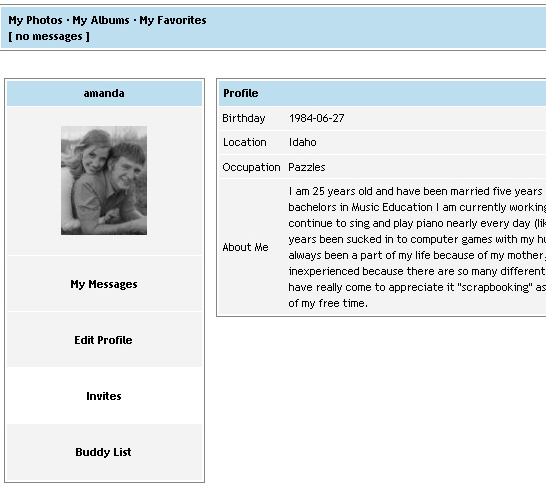 To create your profile, select "Edit Profile". Here you can change where email address notifications are sent to for the Albums. You can also add a signature that will be attached to all of your posts. Under "Avatar" you can upload a picture of yourself that will appear next to all of your posts. You can add additional information about yourself as well so that when people view your profile they can learn more about you!
>> Go Back to Using the Albums Instructions
>> Go Back to the Pazzles Albums