Top 10 Videos For Beginners
Welcome to the Top 10 Videos for Beginners! If you are a new Pazzles owner this is the perfect place to start! Please be patient when opening videos as their loading speed can vary depending on your computer and the size of the video. If you don't know where to start, we have put our videos in their suggested viewing order so just start at the top and work your way down. Enjoy!
Please note that these videos may require you to install Adobe Flash Player and/or Apple Quicktime. You can find Adobe Flash Player here. You can download Quicktime from Apple here.
How to Update your software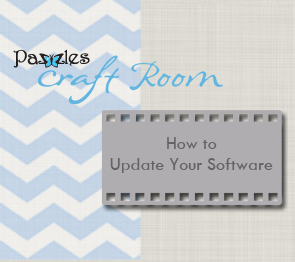 This video lesson will show you how to Update your Inspiration Studio software. You should update your software after you first install it on your computer, when you have to reinstall the software for any reason or if you change to a new computer. Please note:  If you purchased your Pazzles Inspiration after July 1, 2013, you do NOT need to run this update.
Caring For Your Mat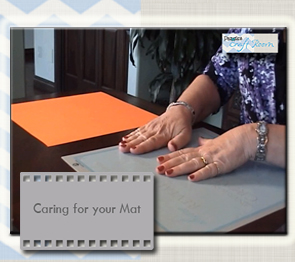 Taking care of your mat properly from the very beginning will make your mat last longer and make your cutting better. This tutorial will teach you how to prepare your mat from the moment you take it out of its packaging. You will also learn how to clean and store your mat for greater longevity.
Inspiration Studio Workspace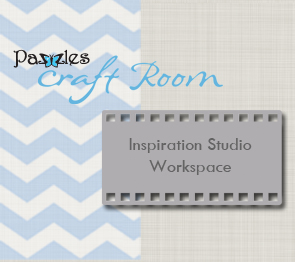 When you first open your software it can be a bit intimidating to see all those buttons! This tutorial will introduce you to the workspace and give a brief overview of everything you see when you first open the software. If you just purchased your machine and don't know where to begin, this tutorial is the perfect place to start.
How to Open Cutting Files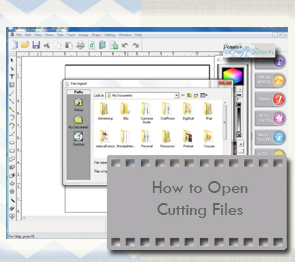 This tutorial will show you how to open cutting files in several different ways. You will also learn how to assign a Pazzles logo butterfly to all of your Pazzles cutting files.This tutorial will teach you how to associate .wpc files with the Inspiration Studio Software. After doing this process you will be able to click on the cutting file and it will automatically open in the Inspiration Studio software.
Determining Blade Length And Pressure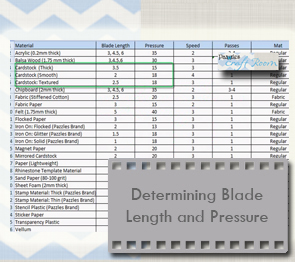 If you only watch one video tutorial, this should be the one! How to find the correct blade length and pressure is one of the most common questions Inspiration users have. Finding the right settings is critical to making clean cuts. In this video you will learn the difference between blade length and pressure, tricks for finding the correct blade length and pressure, and how to save your settings for future reference.
Pazzles Craft Room Tour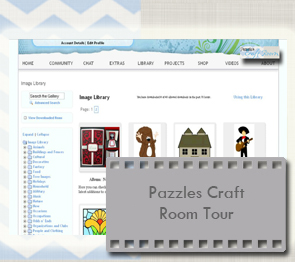 Every crafter wants a place where you can relax and escape to enjoy the things you love. A place you can be inspired, learn, create and share. The Pazzles Craft Room, Pazzles' subscription website, is that place. Discover the incredible value of a Pazzles Craft Room membership that will give you access to blogs, live classes, one-on-one chats with designers, forums, galleries, monthly challenges, thousands of cutting files, and hundreds of video tutorials
How to Save Craft Room Files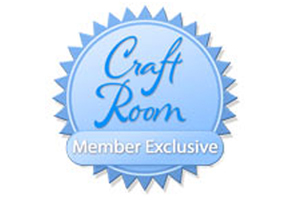 In this tutorial you will learn the best way to save the cutting files you download from the Craft Room Image Library. You will learn how to organize the files into folders and how to save an image along with the cutting file.
Cutting Projects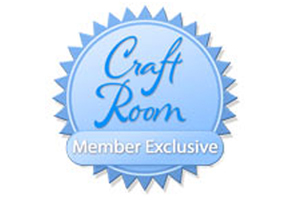 Designing is a blast! But what do you do when you are ready to cut your project? Once you have completed your project and are ready to cut, you will need to make your final settings in the Cut Control Panel before sending your project to the Inspiration. This tutorial will explain the different settings under this window and how to use each one.
Pen Lines and Fills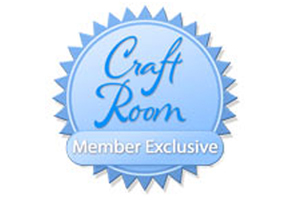 Understanding pen line colors and fill colors is incredibly helpful when you are creating paper piecing designs or shadow mats for you designs. This tutorial will teach what pen line and fill colors are, how to change their color, and how you can use them to help you make beautiful paper pieced designs that are easy to cut.
How To Select Parts Of a Design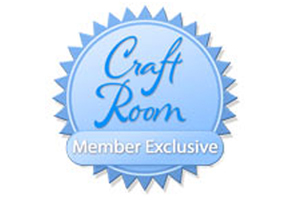 The Select Elements tool is an important tool that every beginner should know how to use. This video lesson will show you how to use the Select Elements tool to choose a shape or part of design. You will learn how to select a single image, how to choose several images together and how to choose images or pieces while eliminating parts that you do not desire.