Project Tutorials
Welcome to the Project Tutorials! If you've been learning various techniques in the software and want to see ways to put all of those tools to use to make projects, then this is the place! Please be patient when opening videos as their loading speed can vary depending on your computer and the size of the video. If you don't know where to start, we have put our videos in their suggested viewing order so just start at the top and work your way down. Enjoy!
Please note that these videos may require you to install Adobe Flash Player and/or Apple Quicktime. You can find Adobe Flash Player here. You can download Quicktime from Apple here.
Handprint Memories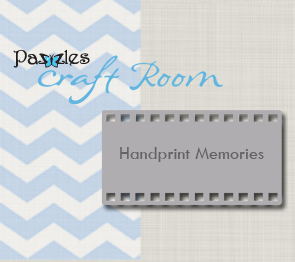 A child's handprint and signature can be a memento of a special time in our lives. This project will show you how to make a scrapbook page using your child's handprint and signature. As an added bonus you will also learn how to mat the handprint for a wonderful framed gift. You will learn how to scan into the software, prepare a handprint for auto trace and how to use the inline and outline feature to create photo mats.
Adding Dimension to Your Projects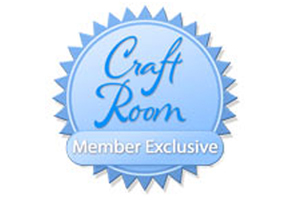 This video lesson will show you how to create depth and dimension to your projects using a variety of dimensional techniques and devices. Learn how to plan for dimension before making your first cut.You will also learn how to use dimensional devices and add ons to gain greater interest and depth. The cutting file included with the tutorial will make the Bunny card featured in the video.
Make a Pop Up Border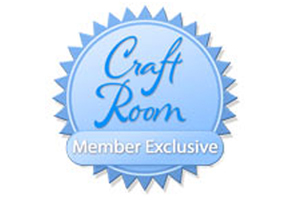 Learn how to make dimensional pop up borders using tools found in the Inspiration Studio Software. You will learn how to choose a design that is best suited for creating a pop up. You will also learn what lines should be deleted from the design to create the parts that will pop up. Tools used include the Cut Straight Line Tool, Move Point tool, Eraser and Join Two points tool.
Basic Pop Up Cards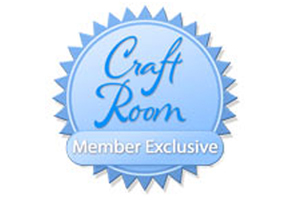 Pop Up cards add an element of surprise to your cards.In this tutorial you will learn how to make a basic pop up card and how to vary the basic design. You will learn how to use the Open Path tool and the Justification tools to create the card elements.
How to Make Templates for your Stamps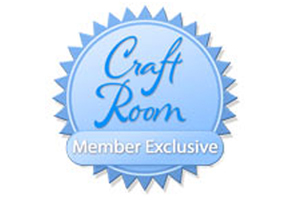 If you are a rubber stamper, this video will show you how to make a template of a stamp. Once the template is created you will be able to cut a out blank pre-cut shape to stamp on. No more cutting around a stamped image by hand!
Pumpkin Scroll Card from start to finish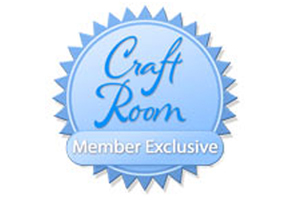 In this tutorial you will learn how the Pumpkin Scroll card was created from start to finish. This is a great way to understand how the tools work together. Learn how to dissect an existing cutting file to create new ones, how to make a frame from brackets and how to weld designs together when they are overlapping inside and outside of a frame.
Assembling Paper Rosettes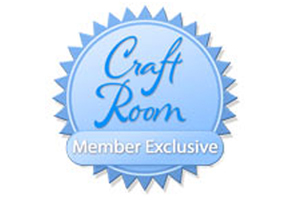 Fan fold paper rosettes are a popular accent for cards and scrapbook pages. They can also be used as party decorations for almost any occasion by simply changing the colors and paper styles. In this video we will discuss the ways to resize a basic rosette cutting strip to make different widths of rosettes. You will also learn the easiest and quickest ways to assemble rosettes and rosette swags.
Variations on a Word Book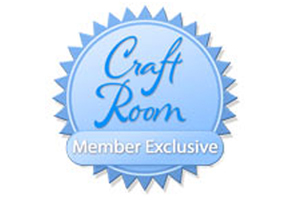 In this lesson you will learn 2 easier variations of the traditional word book. Learn how to size your book and position the letters to create the look you desire. Also, learn how to make a pocket by combining two pages, it is the perfect place for a slide-in tag. The tutorial will show you one version that uses binder rings to hold it together which allows for an unlimited amount of pages. You will also learn how to make a more compact version that is folded and tied together that is perfect for sending in the mail.
How to Make Photo Frames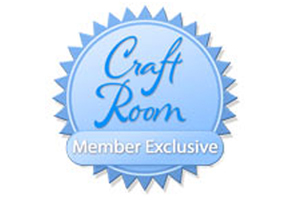 Learn how to make photo frames using the Subtract Weld function in the Inspiration Studio Software.You can make frames to fit in a variety of page protector pocket sizes. Tools used are Condense, In Line and Subtract Weld. If you scrap using the Pocket method this video is a must see.
Photo Frame Card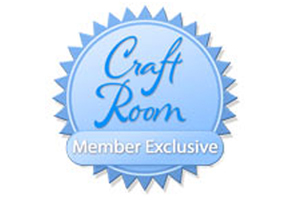 Learn how to make a card that opens to reveal a framed photo. The card becomes the stand making it a wonderful gift by itself. Designed to be cut from 11″ x 18″ paper, you will also learn how to break the card into parts to cut from 12 x 12 or reduce its size to fit any size paper. You will also learn how to customize the front panels and frame opening using WYSiWYG.
3D Flowers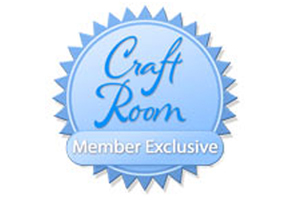 Create beautiful dimensional flowers for gifts, cards and home décor. Find out how to choose a petal shape to build the flower. Then, learn how to make multiple layers in successively smaller sizes. The tutorial will also show techniques for making petals and leaves curl realistically. Finally, learn tricks for gluing and assembly.
Freedom Page Part 1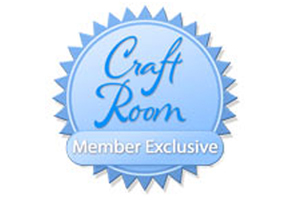 In this tutorial you will learn how to make the star paper lace with a border around it featured in the Freedom Page.Using tools such as multiply, group, and WYSIWYG you will learn how to create this paper lace design and frame quickly and easily. Follow this tutorial up with Part Two where you will add the poem around the border and a fun title element.
Freedom Page Part 2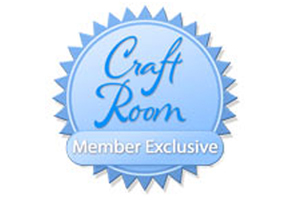 In Part Two of this tutorial you will learn how to finish your fun Freedom page for any patriotic event. After learning how to create the paper lace in Part One, you will now learn combine it with other elements to create a scrapbook page. Learn how to arrange a poem around the border of a page using the Justification tools. You will also learn how to use Fit Text to Path to shape a word to fit the inside of a title element.
Make Plastic Chipboard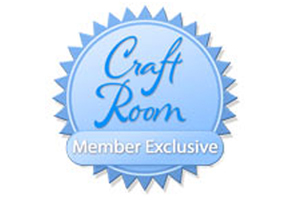 Learn how to make a stiff chipboard like material by recycling plastic bags. This plastic chipboard cuts beautifully and can be made in any color or pattern.it is sturdy enough to be used for accents in your projects and in the creation of dimensional objects like boxes. Learn the steps of folding and ironing plastic bags between sheets of cardstock to make plastic chipboard. You will also learn what pressure and blade settings should be used to cut the plastic chipboard.
Folded Circle Candle Holders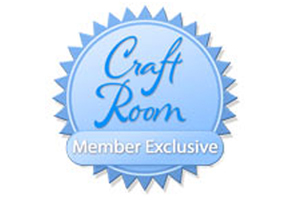 Make beautiful holders for votive or tea light candles. Through the creation of this project you will learn how to use the measuring tool, 2 justification tools and the condense tool. You will also learn how to easily set the depth of the holder opening exactly the same when creating holders of several different sizes.
Muffin Tin Math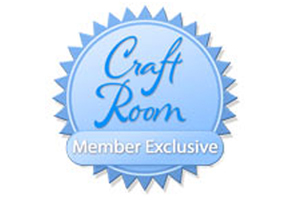 Learn how to custom fit a topper for a muffin tin. Then use the topper to help with your child's math and reading memorization. In this tutorial you will learn how to create round doors with finger slots and a folded hinge. Learn the basics of paper construction such as how to set the distance between multiplied objects and how to add folding flaps.
The 'Flip It' Top Fold Card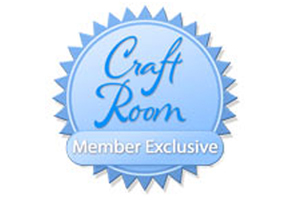 Learn how to write on front and back of a piece of paper using the 'Flip It' techniques. Once you understand this methodf you will find all kinds of ways to apply to your projects. This lesson will show you how to make a top fold card with a message written on the front and on the inside using the pen tool.
Wild For Washi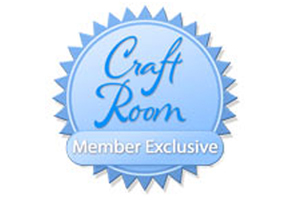 Learn how to make your own washi tape from a variety of different papers. Some of the papers will surprise you and inspire you to find other paper sources for your own washi. You will be shown how to set up a washi cutting file and get tips on deciding blade length and pressure for cutting the washi tape strips.
Make Round Monograms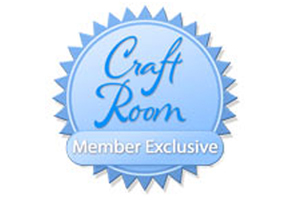 Learn how to make round monograms to add to cards, invitations, crafts and gifts. This tutorial will show you how to make monograms in two different ways: free-standing monograms with each letter cut out individually or a monogram enclosed in a circle. Tools used in the tutorial are the Distortion Tool and WYSiWYG.
Decorative Accents with Scissor and Lattice tools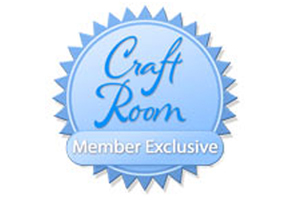 This tutorial is for beginner and experienced users alike. See how Chris and Michelle use the Scissors tool and the Lattice tool to make fun treats for the Easter basket. The projects shown can be used for other occasions as well.
Simple Pop Up Card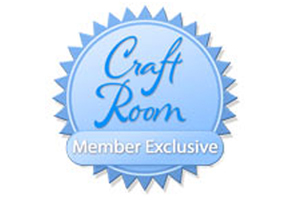 Learn to make a simple pop up card that can be created quickly and easily. The pop up part can be a single layer that is simple enough for a beginner. More advanced users will learn how to create multi-layered pop ups that will challenge their creativity.
Make a Photo Flip Gift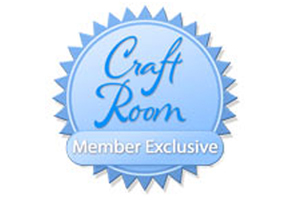 Learn how to make a Gift Card Album with overlapping photos that cascade down the card. You will also learn to use the same technique to make a flipping mechanism for displaying postcards in your album.
Adding Pizzazz to Photos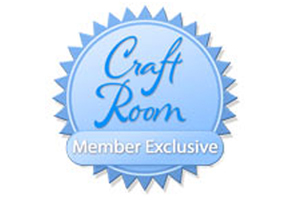 This video lesson will show you how to use cutting files in combination with a photo to make fun photo cards and projects. You will learn how to use the Inspiration Studio Software to edit your photos: change to black and white, change the color intensity plus crop and re-size.  Other techniques taught are 3-D Rotation and Transparent Grouping. This 'Take Two' lesson will show you two different projects using the skills taught in the video.
Making Pop Window Cards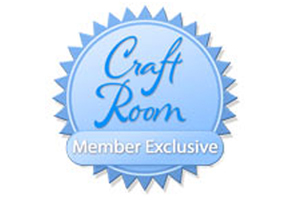 In this Take Two lesson you will learn how to make your own pop up cards with windows of any shape. Learn how to customize the card to fit any occasion with these easy tricks for making 3 dimensional cards.
Making Poinsettia and Holly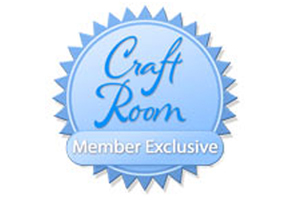 This video lesson will show you how to easily make holly or poinsettia leaves in the Inspiration Studio software. You will also learn how to make a beautiful shaped poinsettia flower and three dimensional holly and leaves. These can be used as gift toppers or on cards for all you holiday gift giving.
WoodGrain Overlay Projects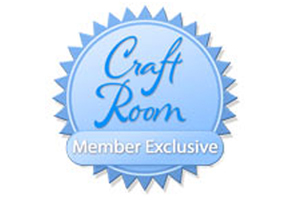 In this Take Two lesson, Chris and Michelle will show how to use a woodgrain overlay to make two different projects. First, you will learn how to make a Christmas Yule Log with pine branches, holly leaves, and berries. A short lesson on using Free Hand Draw in the Inspiration Studio is included. Next, you will learn how to use the woodgrain overlay as a stencil to create a background for winter themed scrapbook page.
From Card to Page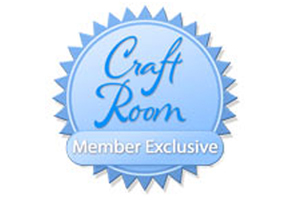 Learn how to change a great card into a fabulous scrapbook page! Cards can be a great inspiration for pages and the cutting file often needs only a few modifications. This lesson will show you how to adapt two different cards into scrapbook pages using just a few tools in the Inspiration Studio software.
Creating a Collectors Album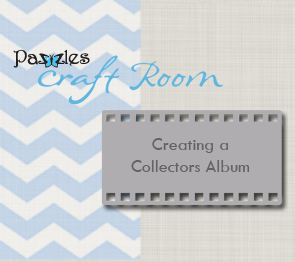 Learn how to build your own Collector's album to scrapbook on-the-go using files from the Craft Room library. Christine will show you how she created her own album to take on a trip to Israel. She will also share ideas on how to document your trip so that you don't forget what you saw and what you brought home.
Side Fold Flip It Card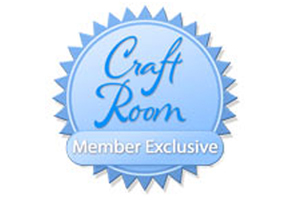 This video lesson will show you how to make a side fold card using the Flip It method. You will learn how to use the pen tool to write not only on the outside front of the card but also the inside of the card. The Flip It method allows you to accomplish this without removing the mat from the Inspiration. Rather you simply flip the card piece over, secure in place and add the inside sentiment to the card.
Custom Create A Collector's Album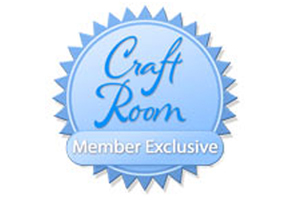 Christine shows you how to custom design and size your own album using a Tabbed Divider file found in the Craft Room Library. Learn how to create a cover, tabbed pages in different sizes and inner pages all from one file! You will also learn how to match the binder ring holes to purchased photo pocket pages and keep them line up correctly on all of the pages.
Inking and Chalking Techniques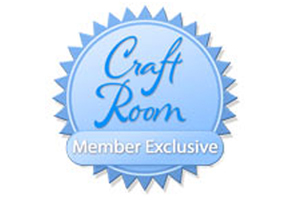 Learn how to add texture and dimension to your paper cut images. This lesson will show you how to use several different inking techniques with the Pazzles Chalking tool. You will also learn how to add shading to a rubber stamp before stamping the image onto paper.
How to Make Flower Rosettes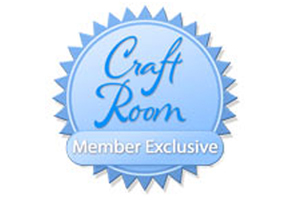 Make flower rosettes in any size and color using the method taught in this tutorial. Beginning with the basic rosette cutting file, you will learn how to alter it to make petals and points for a variety of looks and sizes. Tools featured are the Segment from Path tool, the Cut Straight line tool, Line Guides, and Move Point Tool. The tutorial also includes a live demonstration of constructing the cut pieces into a flower.
Rotation Flowers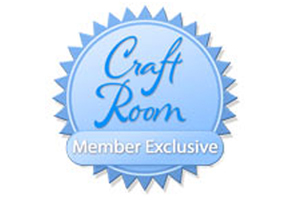 Make flowers with the petals perfectly spaced using the Rotation feature found in the Transformation window. In this tutorial you will learn how to determine the correct spacing for the petals to make flowers with 5 to 12 petals or more. The lesson will also show how to create an infinite variety of petals to make beautiful flowers for any project.
Make Your Own Wordbook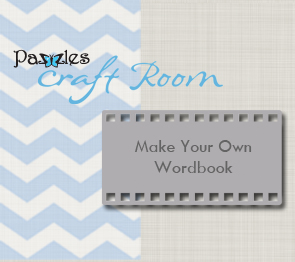 Create your own wordbook keepsake using any word you want. Wordbooks are mini albums that have letters on each page that stack together to form a word. After watching this tutorial you can make a wordbook out of any word in any font you want! Make a wordbook for your mother for mothers day, or as a coffee table piece to remember a weekend getaway. There are hundreds of ways to use wordbooks!