>> Go Back to Using the Albums Instructions
>> Go Back to the Pazzles Albums
The Pazzles Albums are filled with projects uploaded by you and other members. There are several ways to look through these projects.

Categories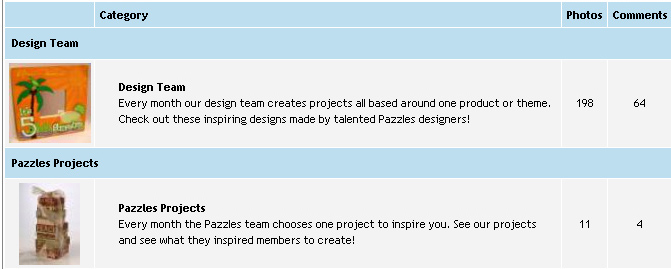 At the Pazzles Albums homepage, you will see a list of several categories including "Design Team" and "Scrapbook Pages" among many others. To view pictures in these categories, simply select the category you would like to view to bring up a new page containing all the pictures in that category.
Most Popular and Highest Rated

If you continue to scroll down below the categories on the homepage you can see "Most Popular Images" which are the most visited projects in the Albums. If you scroll down even farther you will see "Highest Rated" which are the projects in the albums with the highest rating. Click on the title or picture of any project to go to that project.

Calendar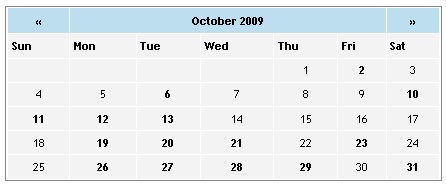 You can view all of the photos that were uploaded on a specific day by selecting the day you want from the calendar. You can also see how many photos were uploaded on any given day by hovering your mouse over the day. If no pictures were uploaded on a particular day you won't be able to click on it.
Search and Recent Photos

You can also search for photos by using keywords. However keep in mind that this is only as good as the keywords members put in when they uploaded their photos, not everyone puts in keywords!
Beneath the search feature you can select to view all photos uploaded in the past 1, 7, or 14 days.
>> Go Back to Using the Albums Instructions
>> Go Back to the Pazzles Albums