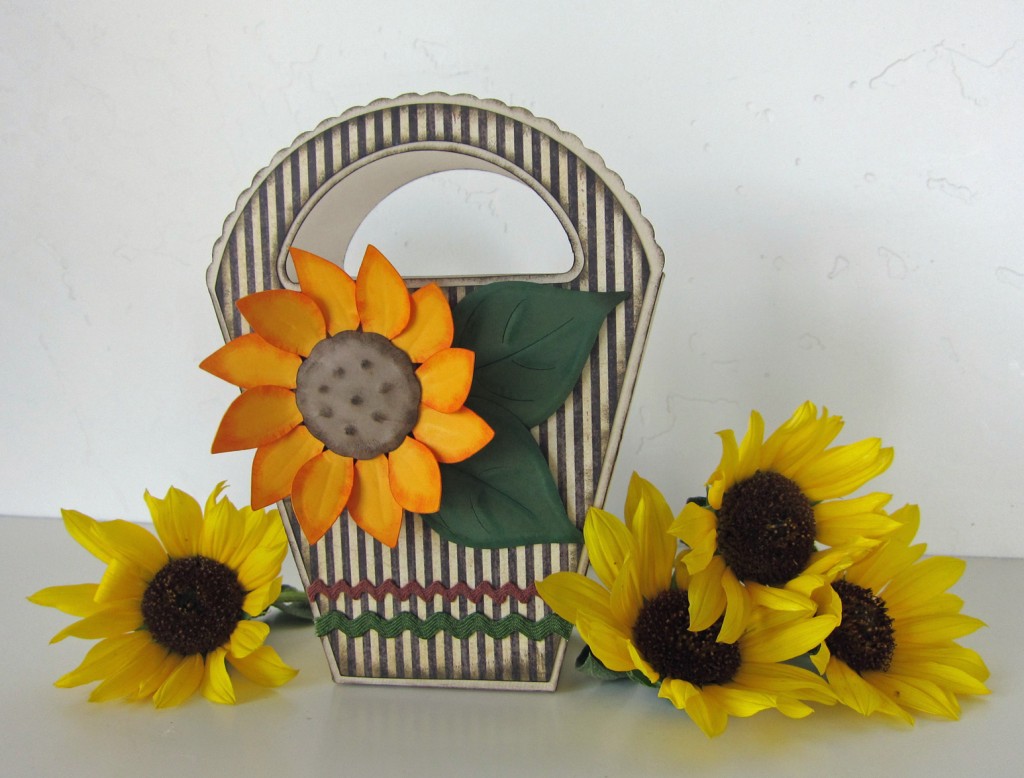 Sunflowers are some of the happiest flowers I can think of. They always make me smile, no matter what size or shade of yellow they are. For some reason they always seem to say "you are special to me". In late summer the roadsides and fields near my home have a multitude of wild sunflowers. A little bit of cheer that pops up in the most unexpected places.
Naturally, I thought of adding a sunflower to a gift box as a way of telling someone how much they are appreciated. This gift box is perfect for a summer-into-fall treat for a special friend. The petals, leaves and center are all shaped with a ball tip embossing tool to give realistic dimension. I am sure that it will bring a smile to that special person in your life too.
Here is the recipe and cutting file for this project. This week we have also included the .SVG AND the .AI file for the project as well. Enjoy!
Sunflower Gift Box Recipe

Sunflower Gift Box Cutting File
OR..
Sunflower Gift Box SVG and AI Files
Comments
comments