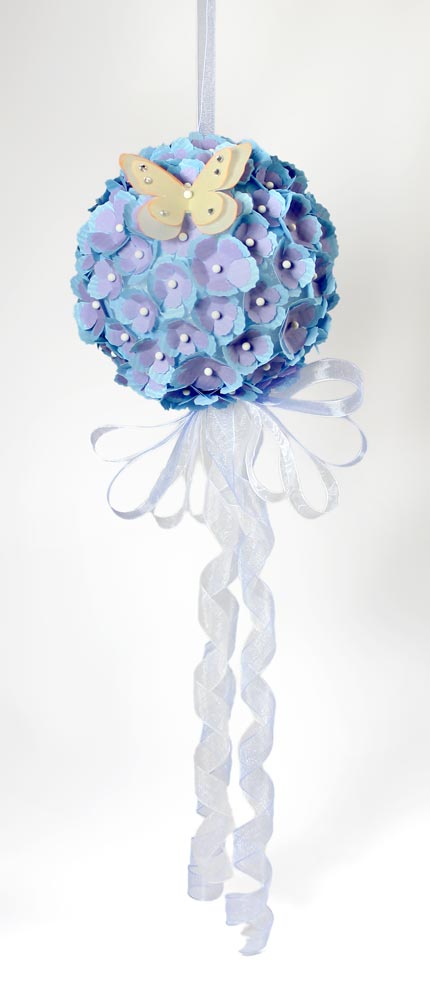 This Hydrangea hanging ball, or pomander, would make a beautiful wedding decoration. It can also be used as decoration in the home. I made this one to resemble a hydrangea but it could be a fall chrysanthemum by using golds and rusty reds. If you change the colors to red and green you can have a poinsettia ball.

The Inspiration makes short work of cutting all of the flower pieces. (I cannot imagine punching each one out individually.) The project is perfect for working on while watching a movie or your favorite tv show. Older kids can help by poking the pins through the center of the florets. But be warned! They will likely want one for their room too.

A Craft Room Membership is required to access additional content. Please Join Now or Login!
Comments
comments