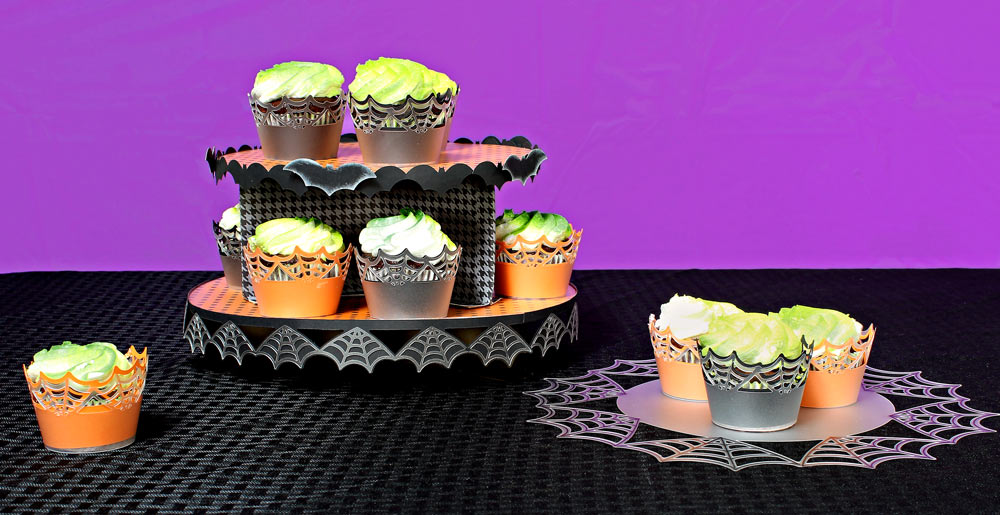 Today we have another project designed to help you haunt your house for Halloween. From vinyl to iron-on, we will be showcasing how to make boutique worthy projects with your Pazzles Creative Cutter and some of the specialty media we offer. Stay tuned each week and we promise you will be ready to host little ghosts and goblins in style.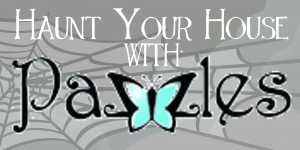 Halloween decorations are popping up all over and party plans are in full swing. What words come to your mind when you think of Halloween? I think: black and orange, spider webs and bats, pumpkins and, of course, sweet treats! I thought it would be fun to combine my favorite Halloween themes into a spooky cupcake stand that will make your party treats look "spook-ta-cular"!
Recently I have been discovering all kinds of ways to use the Pazzles Stencil Plastic. I thought it would be perfect for spider webs draped around the cupcake stand. The cupcake stand platforms are covered in stencil plastic as well so that they can be wiped clean. The stencil plastic covering means you can reuse the stand for next Halloween too. The stand is extra sturdy because it is made out of chipboard covered with patterned paper. The two layers are separate so that it is easily stored. You can even use each platform on its own instead of stacking it.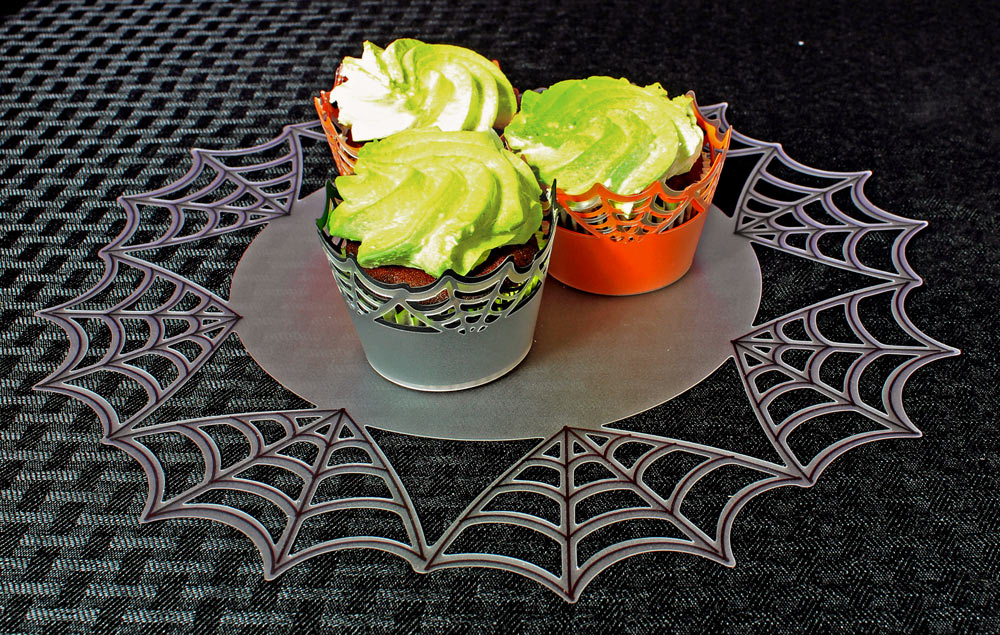 I was having so much fun with the stencil plastic that I just couldn't stop myself from making cupcake wrappers and a doily. The wrappers are lined with cardstock but could be used on their own as well. To make the spider web doily, I first used a thin sharpie marker to draw webbing on the stencil plastic and then cut the spider web out. The doily would even be a fun wall or window decoration. Make several in a small size and hang them from fishing line above the treat table.
Have fun making these spooky projects. I know you will fall in love with the Pazzles Stencil Plastic but I warn you, it will be really hard to know when to stop!
~Christine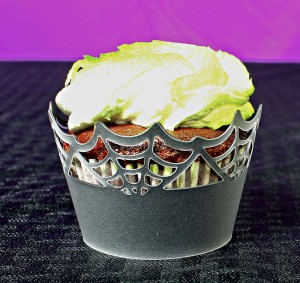 Supplies:

Chipboard (medium weight)

Doodlebug Designs Halloween Parade Collection

Spray Adhesive

A Craft Room Membership is required to access additional content. Please Join Now or Login!
Comments
comments