Scrapbook layout and card sketches are a great starting point for well designed, quick projects. Many sites offer sketch ideas, but they still involve measuring and hand cutting. I like to let my Inspiration do as much of the work as possible, so I often design my layouts and cards in the Inspiration Studio Software first and then cut them out. Today and every Tuesday I'll be sharing these cuttable sketches with you in our Pazzles Cut And Paste Sketches series. You can expect to see single page layouts, double page layouts and cards, all ready for you to cut out and paste to your page or card base. You can use all of the pieces as is, or use just the design base and substitute your favorite ready made embellishments for the shapes.
Schedule in some creative time for yourself and make a whole stack of cards to cover any occasion. I love having my own personal card store in my closet. My mother and mother-in-law shop for cards in my closet too and they love having access to whatever they might need. Today's sketch is perfect for any recipient. It can be made masculine or childish, or dressed up for an elegant version. Have fun with this sketch and share your creations with us on Facebook or in the Pazzles Albums.
A Craft Room Membership is required to access additional content. Please Join Now or Login!
~Michelle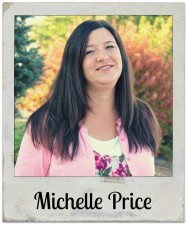 Comments
comments