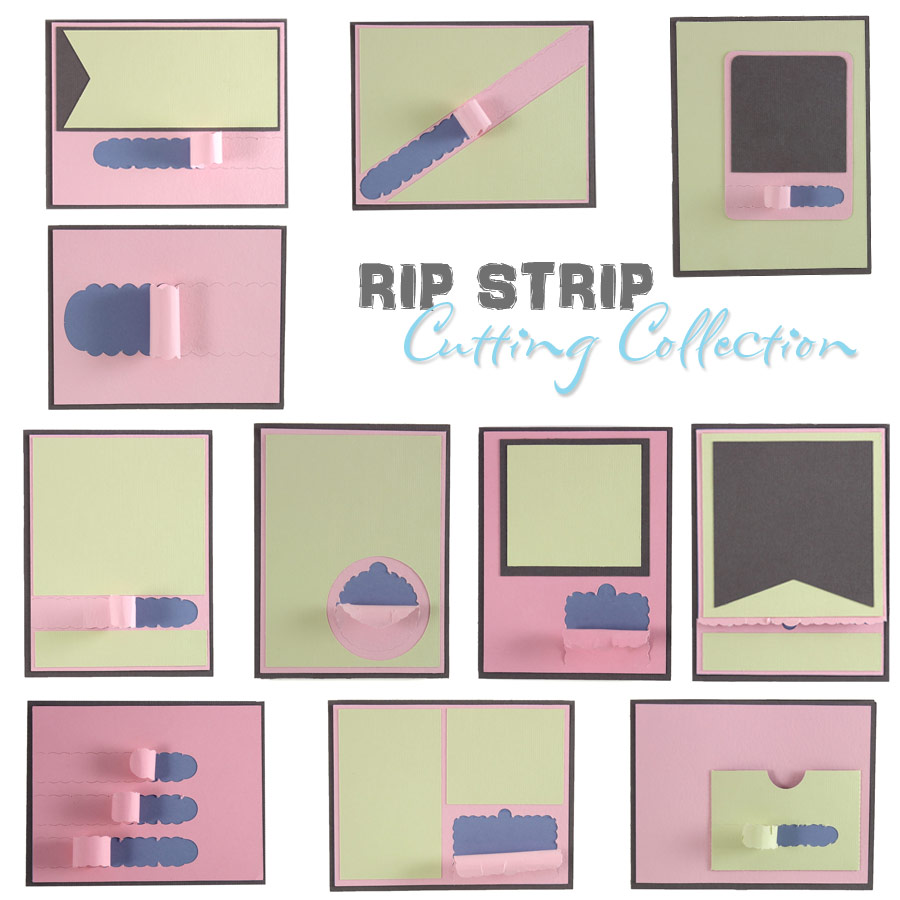 Sending a unique card unlike any others is one of the fun benefits of being a card maker. Your one of a kind creations are created with love and surely bring a smile to someone's face when opened. Want to see an even bigger smile when your card is received? Add a rip strip zipper pull from our Rip Strip Cutting Collection to your card and watch the smile double. Adding an interactive element to a card doubles the fun.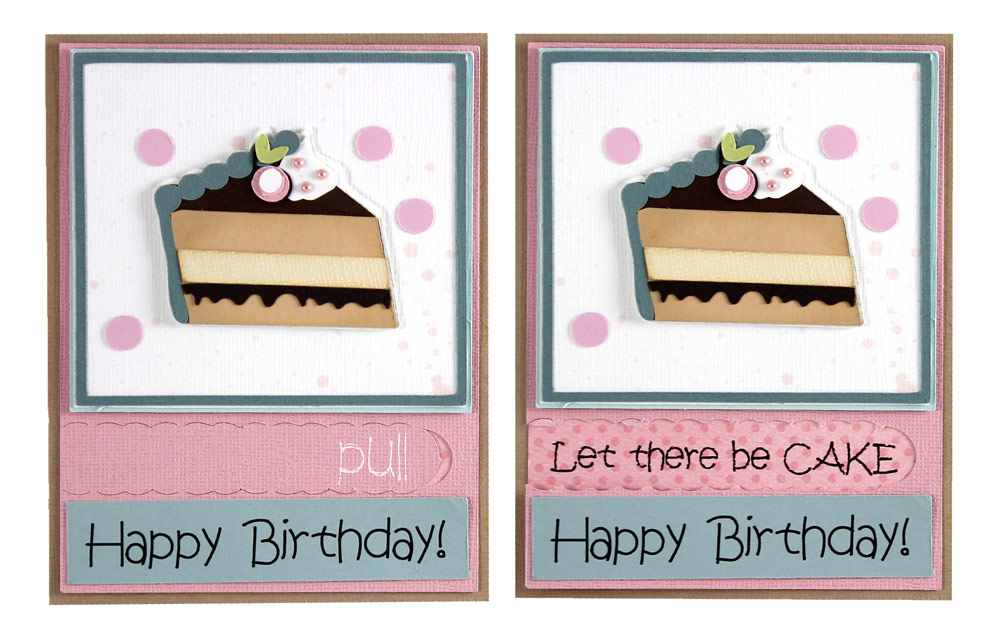 There are 11 different rip strip card bases to choose from. The file includes a background piece with dashed lines showing where to place the hidden part of your message. Use the Pazzles Pen Tool or a stamp to create that hidden message and then glue the card together. When the zipper strip is ripped, the hidden message is revealed. In the case of the full card rip strip, you can create an entire alternate scene. For my stormy skies card, I added a sunshiny picture on the inside to go with my pen tooled sentiment.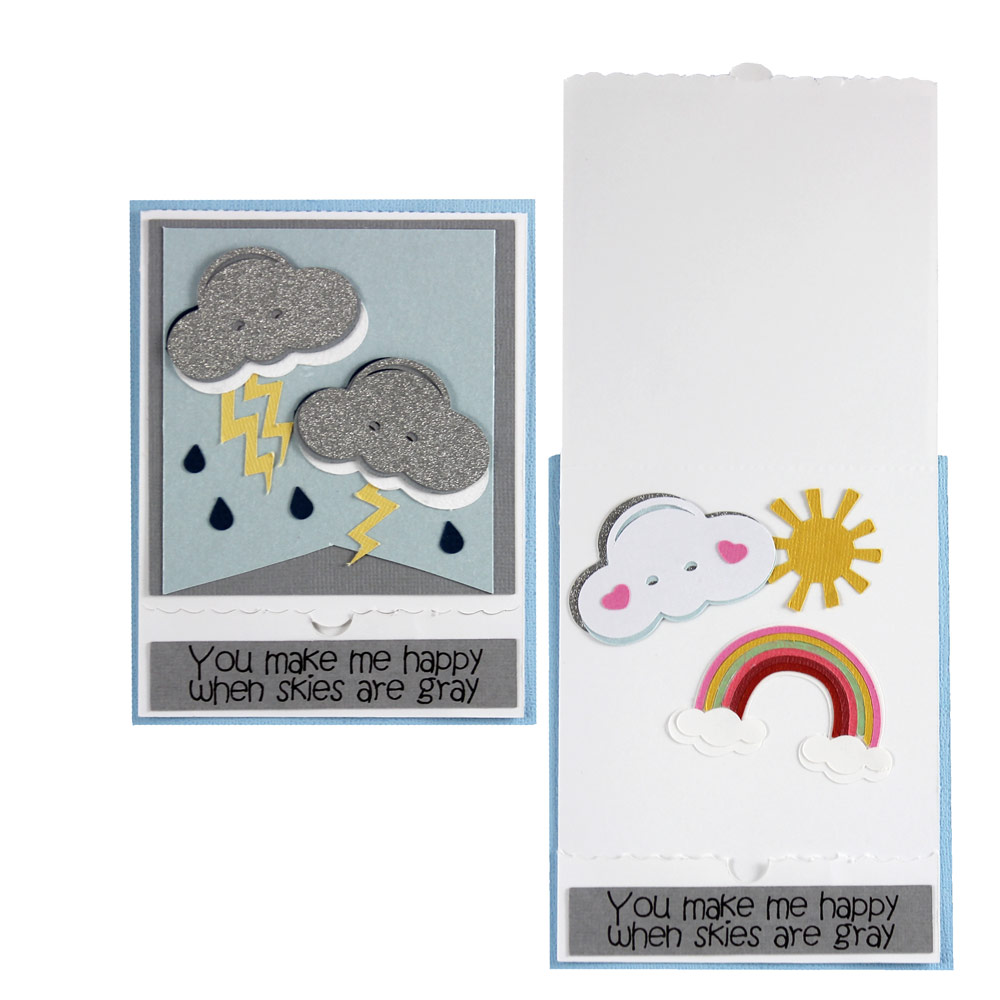 We can't wait to see the creative ways this collection will be used.
The Rip Strip Cutting Collection is available for purchase in WPC, AI, and SVG cutting file formats in the Pazzles Store. Craft Room members can download this Collection from the Craft Room Library in the Collection Section. Craft Room members can see our other Collections in the Library, and non-members can purchase any or all Collections in the Store.
Comments
comments