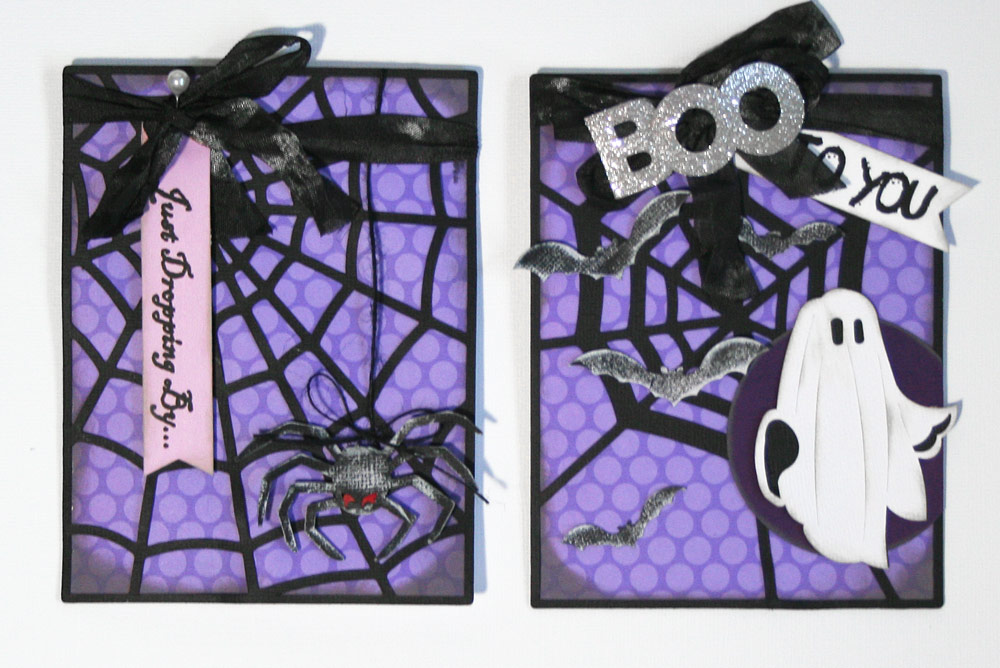 I'm not sure it's possible to hate spiders more than I do, but I can't help being fascinated by the spider webs they create. A giant intricate web can be created in my garden overnight. Although I'm then terrified to stick my hand into my tomato bush to pick a tomato, I am amazed by the spider's creation.
I decided to spin a few webs myself and I created the Caught In A Web Cutting Collection for you. It features 10 different spider webs including card overlays, scrapbook overlays, tags, doilies, spider web rosettes, and a giant wall spider web.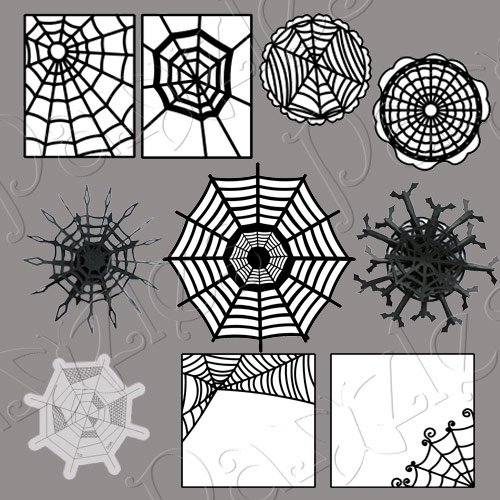 For my sample cards I pulled a few other files from the Craft Room to show you how easy it is to use these spider web files as a base for a project. I used the Caught In A Web: Card Overlay Closeup and the Card Overlay Full Web as backgrounds for the two cards above.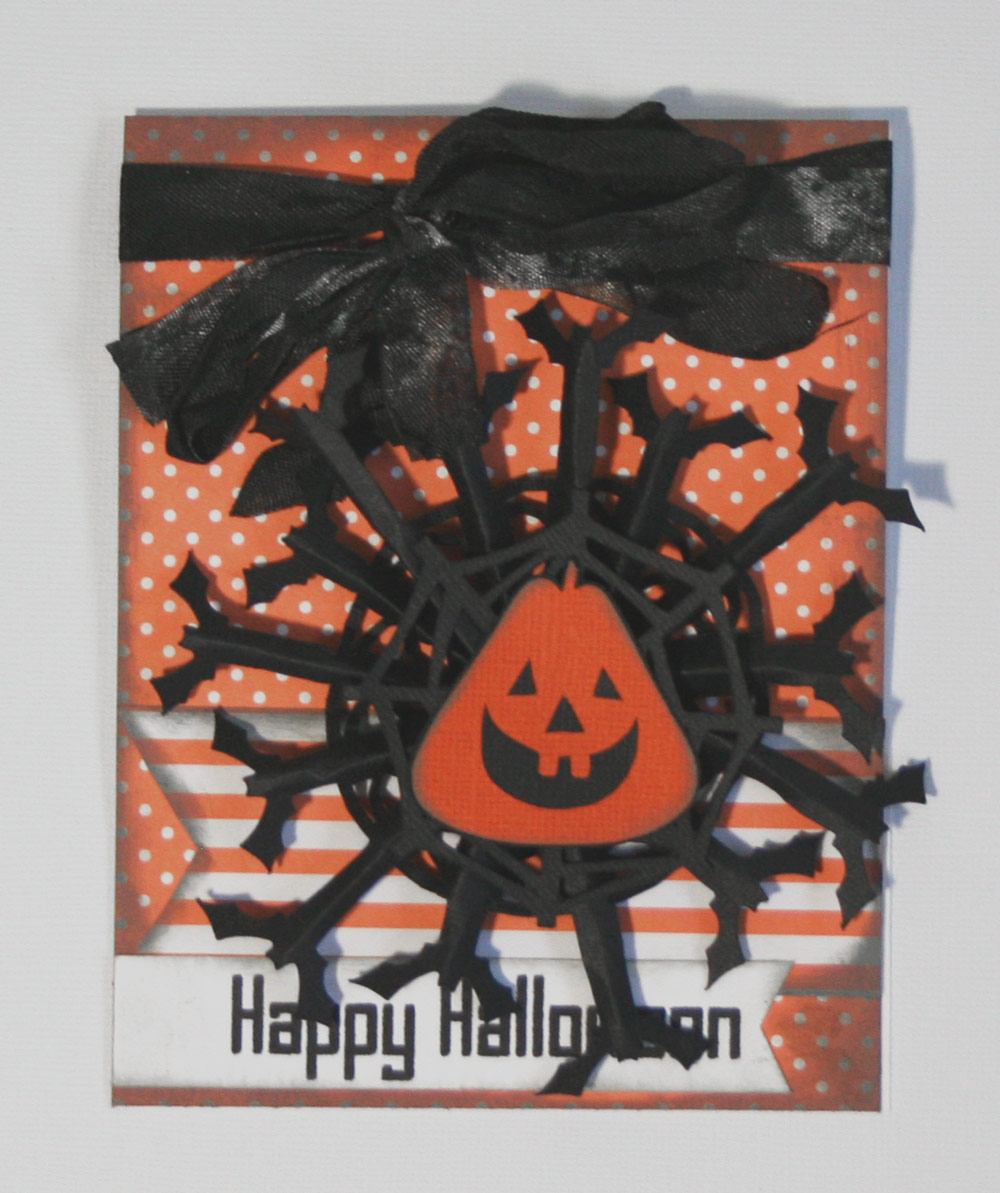 I put together the Caught In A Web: Bat Rosette to use on my third card. It makes a great dimensional layering piece. If you've never put together a rosette before, we have a great tutorial on assembling a rosette.
The Caught In A Web Cutting Collection is available for purchase in WPC, AI, and SVG cutting file formats in the Pazzles Store. Craft Room members can download this Collection from the Craft Room Library in the Collection Section. Craft Room members can see our other Collections in the Library, and non-members can purchase any or all Collections in the Store.
Comments
comments