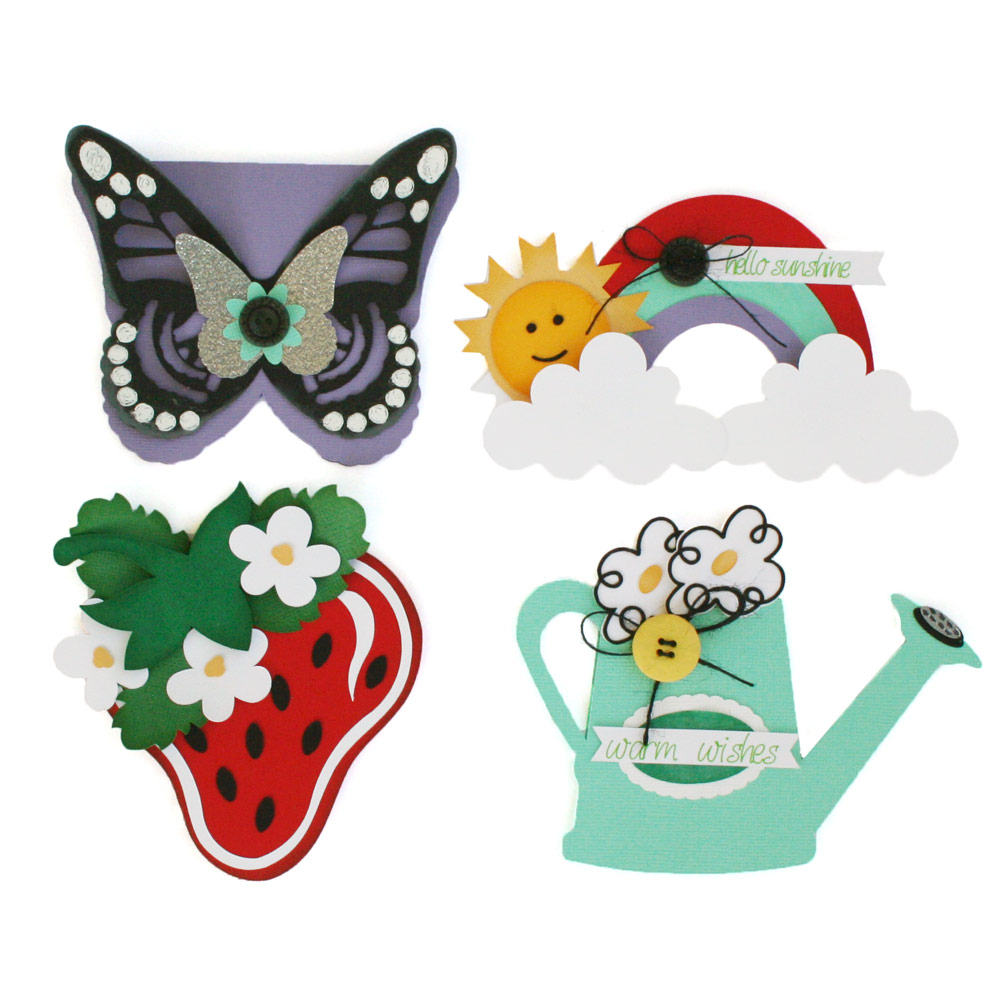 One of the funnest things you can make with your Pazzles Inspiration is shaped cards. In fact, they would be pretty hard to make without your Inspiration.
Today I've created a set of spring shaped cards that you can make, and have on hand for your next event. Based on past experience I can tell you that giving a shaped card you've made to a non paper crafter will totally blow their mind!
I've not included instructions with these cards because they are just simple layering. For a fun change I used my Pen Tool to draw the white parts of the butterfly onto the wings. After the outline was drawn by the Pen Tool, I just hand colored in the dots.
Enjoy these pretty spring cards!
A Craft Room Membership is required to access additional content. Please Join Now or Login!
~Michelle
Comments
comments