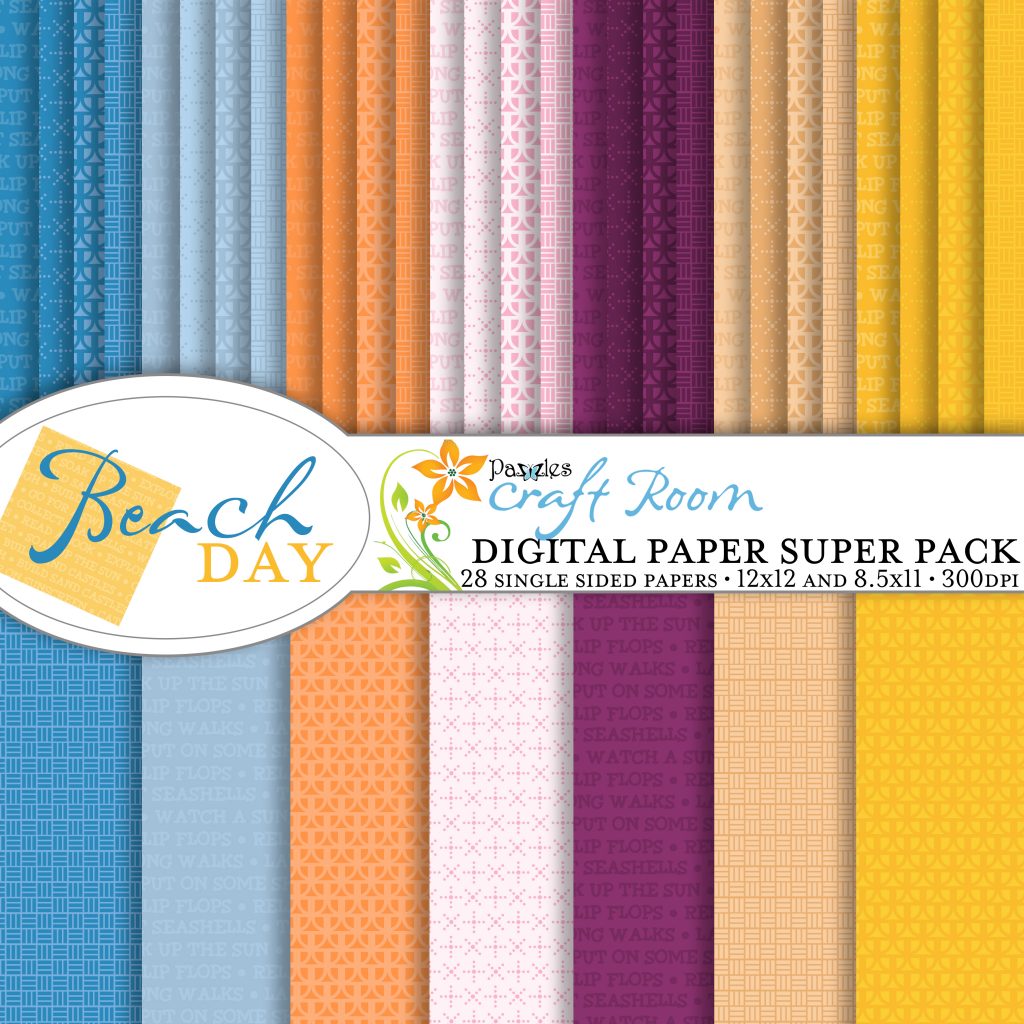 DIY Beach Day Digital Paper
Nothing is better than a day at the beach and the best ones are topped off with watching a stunning sunset. This digital paper set brings together all the colors and textures of a fabulous day by the waves with deep blues for the ocean, soft blues for the sky, bright oranges and yellows of the sun, tans for the sand, and of course the gorgeous purples and pinks of a beach sunset.




























Fall in Love with Digital Papers
Not long ago I had no idea what digital papers were, how to use them, or what all the fuss was about. Now it seems like they are everywhere! No matter how many papers I buy and stock, I always seem to be lacking the one paper that is "just right" for my project. With digital papers, I can have thousands of papers at my disposal without having to sift through them by hand or dedicate an entire closet to storing them. If you haven't tried them yet, it is time!

Unsure how to use digital paper packs? All you need is a color printer and you can simply print out these papers to use like any scrapbook paper! Want to use as part of a print and cut? Watch our short video to see how!


Watch the Video

Make sure to pair this with the Beach Sunset Color Palette that you can use to create designs that match perfectly!
Love this DIY Beach Day Digital Paper Collection? Make sure to pin and share it!