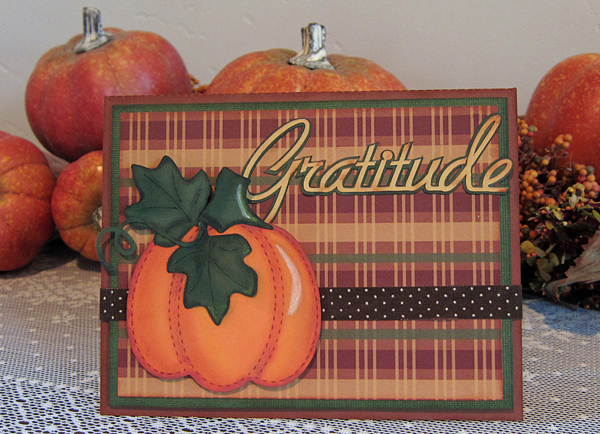 Holidays are a time for family and friends get-togethers. The weather is cold and the fun moves indoors. I have a large house, so most of the time the party is at my home. On those occasions when I get to be pampered as a guest, I really appreciate it. If you have ever been invited to one of those warm and wonderful occasions, you probably want a special way to say thank you.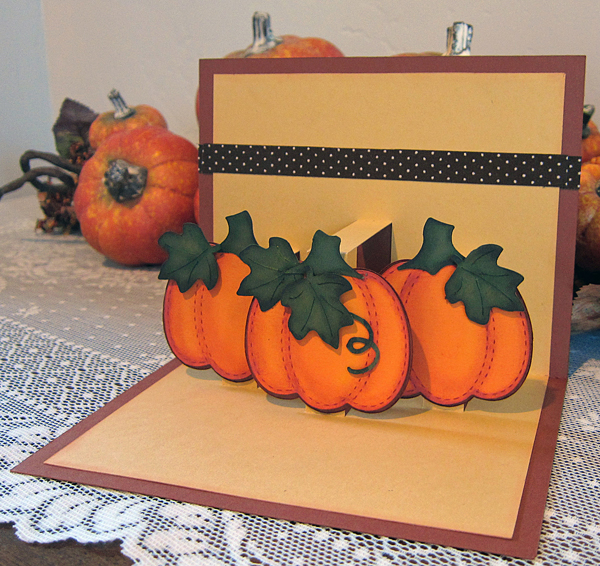 This Pumpkin Pop Up Card is beautiful on the front and is extra special on the inside as well. It is a special way of making sure the recipient knows how much you appreciate being their guest. There is no mistaking the special attention you put into making this card.
Although it looks complicated, the card is easy to put together. You can cut the pieces out and glue the card together and it will look great. Add a little glitter for sparkle to jazz it up if you desire. You can add chalking, as shown in the example and it is beautiful. Beginners can omit the title and the card is still amazing. Simple or elaborate, this card is one that the recipient will appreciate receiving.
You can learn how to chalk the pumpkin by watching the How to Chalk video.
Click here to get the recipe for the Gratitude Pop Up Card
Click here to get the cutting file for the Gratitude Pop Up Card
OR
Click here for the AI and SVG for the Gratitude Pop Up Card
8 Responses to "Gratitude Pop Up Card"
Leave a Reply
You must be logged in to post a comment.