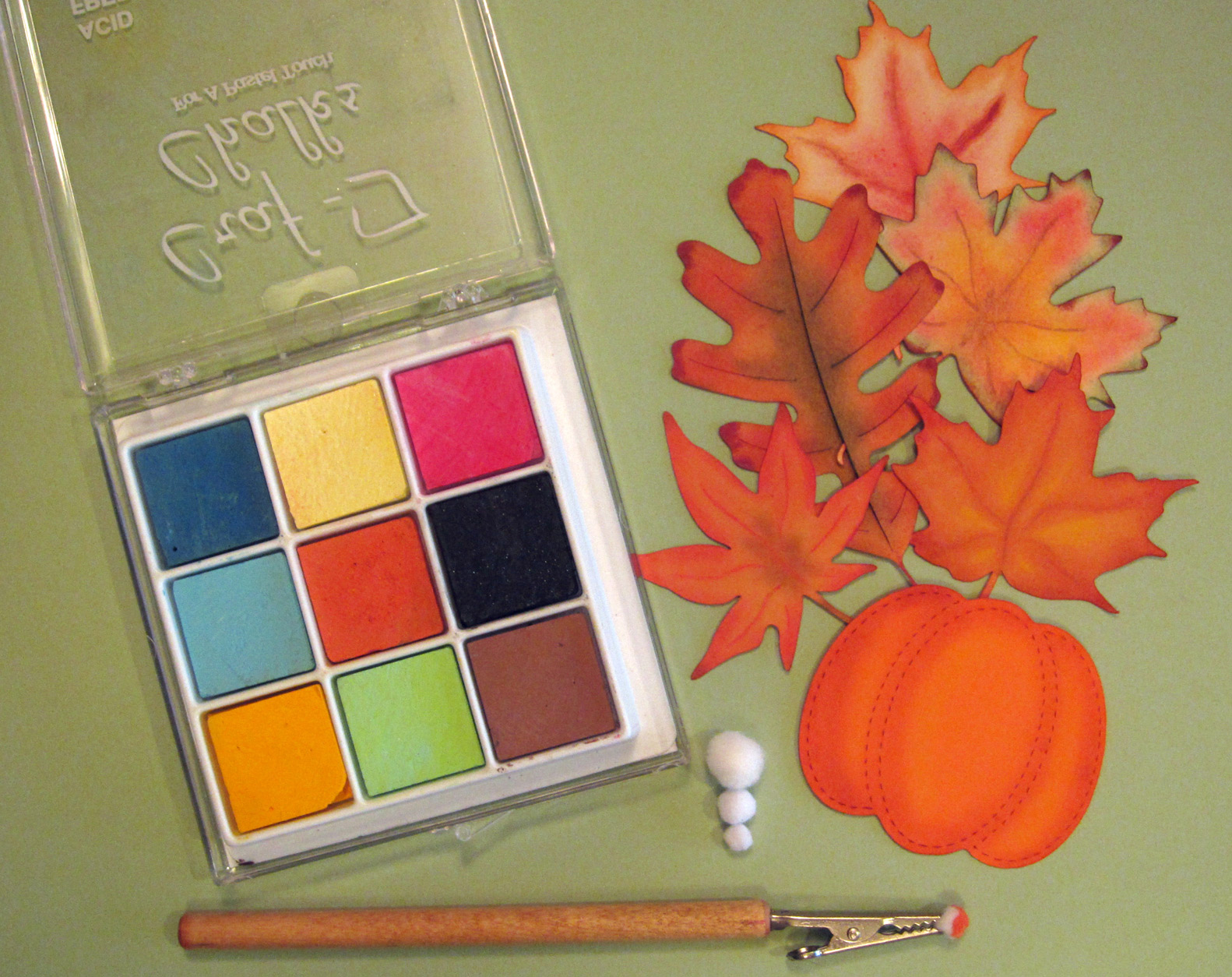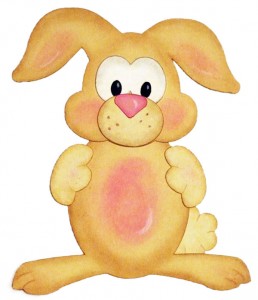 The Tricky Tuesday blog usually has a video tutorial to show you how to use your Inspiration and the Inspiration Studio software. Sometimes I might show you how to make a project from start to finish. However, today I am going to take you down memory lane to the earliest days of Pazzles. Today, I am going to show you how to chalk your cut pieces. Not only am I going to show you how to chalk but I am going to introduce you to one of Pazzles earliest products: the Chalking Tool.
Pazzles originally sold paper piecing patterns. As I traveled around the country doing scrapbooking conventions, I would do make and takes. I would teach how to cut and assemble a paper piecing. (Yes, with scissors!) I would also show how to make the paper piecings look more realistic by using chalk, pencils and pens. We came up with the idea of attaching an alligator clip to a stick and using poms poms instead of a cotton ball or cotton swab. It worked so well that eventually we were selling the tools to major companies. My husband used to make them by the thousands in our garage. Of course, we were soon imitated and my husband (gratefully) gave up his manufacturing setup in the garage.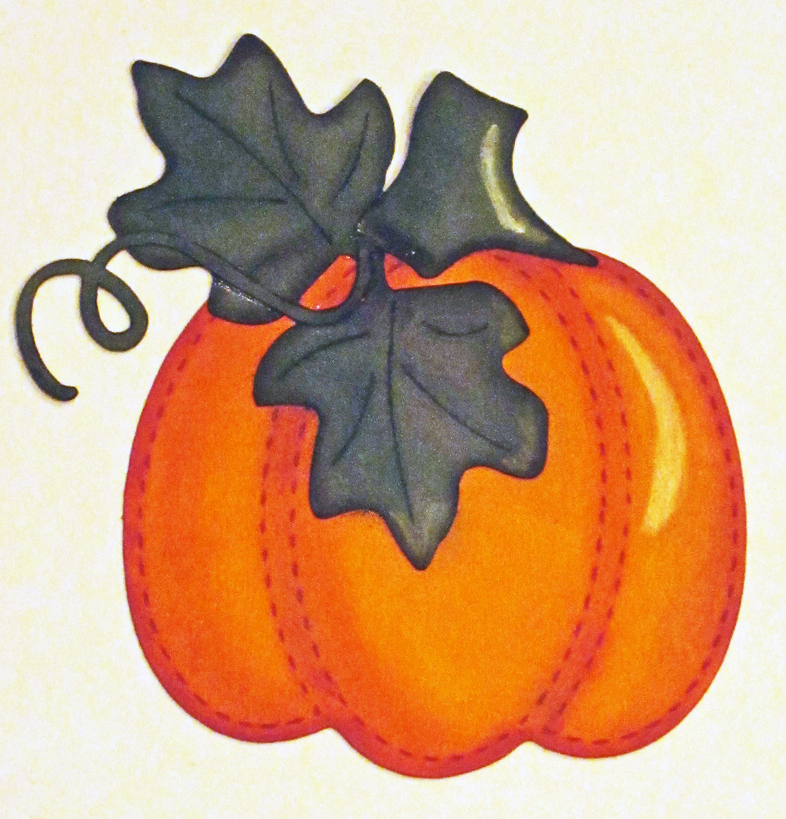 We still get requests for the Chalking Tool. I will admit that I will not use anything else. I have yet to find a better way to apply chalk. I use the tool to apply ink as well. And guess what I saw on a beauty website? A nifty tool to remove toe polish without ruining your manicure. Yup, a Chalking Tool—who knew? (It works great by the way!)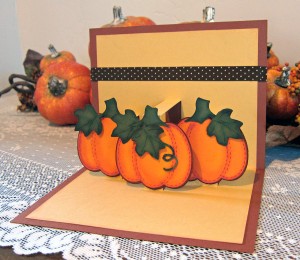 My sweet husband offered to set up shop again to make some of the Chalking Tools for the Pazzles retreat. He kept going until we have enough to sell in the Craft Room store and he has promised that he will continue to make as many as we need. Yippee! The application of chalk with the tool is smooth and precise. Buff the chalk into your paper with the large pom pom and you will not need to set the chalk with any kind of fixative. Pom Poms are in every craft store in the kid craft section. If you watch for sales, you can pick them up for very little expense.
Watch the video to see how I apply chalk to my projects. I don't profess to be an artist but I do love what the chalks can do for a  cut piece of paper.
Oh, and watch for the

Pumpkin Pop Up Card

project coming in a few days.  🙂
how-to-chalk-your-cut-pieces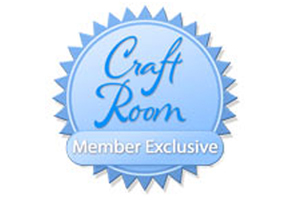 Learn how to add realistic shading and color to your cut paper pieces. In this tutorial you will learn how to use the
Pazzles Chalking Tool
with chalk, chalk pencils and chalk inks. Learn how to blend the chalk, how to set the chalk so it will not rub off and how to mix chalks to get custom colors.
how-to-fix-broken-chalk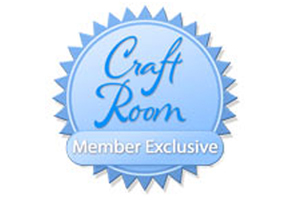 Chalk can break into pieces making it hard to manage. This video will show you how to fix your broken chalk and make it one piece again.
Comments
comments