Cutting out amazing images in any color, shape and size: isn't that the magic of the Pazzles Inspiration electronic cutter? I can cut paper shapes and combine layers, colors and textures to create a visual feast for the eyes. If you stop with the paper and glue you have a great project. However, if you want an amazing project you need to move beyond the paper. You can add depth and character by inking or chalking the paper to add shadow and highlights. Suddenly, like magic, the flat pieces of paper have curves and dimension.
In today's tutorial, Michelle and I show you our favorite inking techniques using the Pazzles Chalking Easy chalk applicator. I have recently discovered some new ways to add inking to paper that you will not want to miss. Are you a die-hard who inks the edges of your paper with a round sponge? If so, you will want to see how the chalking tool can make it easier and a lot less messy! If you are a stamper, Michelle will show you how to easily add shading to a stamp before you stamp on paper.
I am also including the cutting file for the tri-fold place card. This simple place card has a slot and tab closure at the bottom so it stays upright and won't collapse like the half-fold kind.
Have fun!
inking-and-chalking-techniques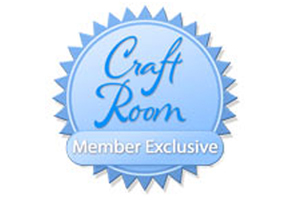 Learn how to add texture and dimension to your paper cut images. This lesson will show you how to use several different inking techniques with the Pazzles Chalking tool. You will also learn how to add shading to a rubber stamp before stamping the image onto paper.
Comments
comments