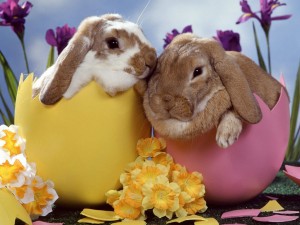 Happy Easter Everyone! We here at Pazzles hope that you have a wonderful holiday weekend filled with family, friends, and memories! After all of your festivities are over, we hope you find some time to relax and check out what happened at the Craft Room this week!
Blog
On Tuesday, Chris taught us a one click trick for smoothing out the majority of bumps and kinks in auto vectorized images. On Wednesday, Tatum talked to us about how to save images in to our image gallery. Our Fabulous find on Thursday was a beautiful "Lucky Charms" page done by member Dascrapper and incorporates a cutting file created by member Juliefes that is available in the Pazzles Albums under the Cutting Files gallery.
Albums
We had 84 projects uploaded to the albums this week. There are many beautiful and inspiring projects. Some of the many you won't want to miss is a customized gift bag, a knights shield (oh so clever!), a beautiful card and gift set using a sexy stiletto and swirls, a beautiful stationary tote, stunning scrapbook layouts, and a very clever scrapbook page using an onion bag! Our users are sharing some amazing ideas so be sure to check them out!
Library
We have added 16 new images to our library this week. Among them are some baby keys, a baby rattle, a beautiful candle, a nesting chicken that is truly a "must download", a oh-so-perfect birthday cake and more! These files really would be a shame to miss so make sure you check them out!
Do you know what you want but can't find it in the library? Make sure to post in our "Cutting Files" forum and let us know what you are looking for! You may just see your request appear in our new images the next week!
Projects
This week we added a very special project using page maps. Not only do you get 3 scrapbook page designs themed "Zoo", "My Prince", and "My Grandkids" complete with cutting files and supply lists. You also get a Pazzles Craft Room Member exclusive page map design by the talented designer and owner of PageMaps.com, Becky Fleck. Becky Fleck's design is a two page spread customized for Easter and supplied complete with Easter Egg cutting files. All provided exclusively for Pazzles Craft Room members! Don't miss this amazing project!
Comments
comments