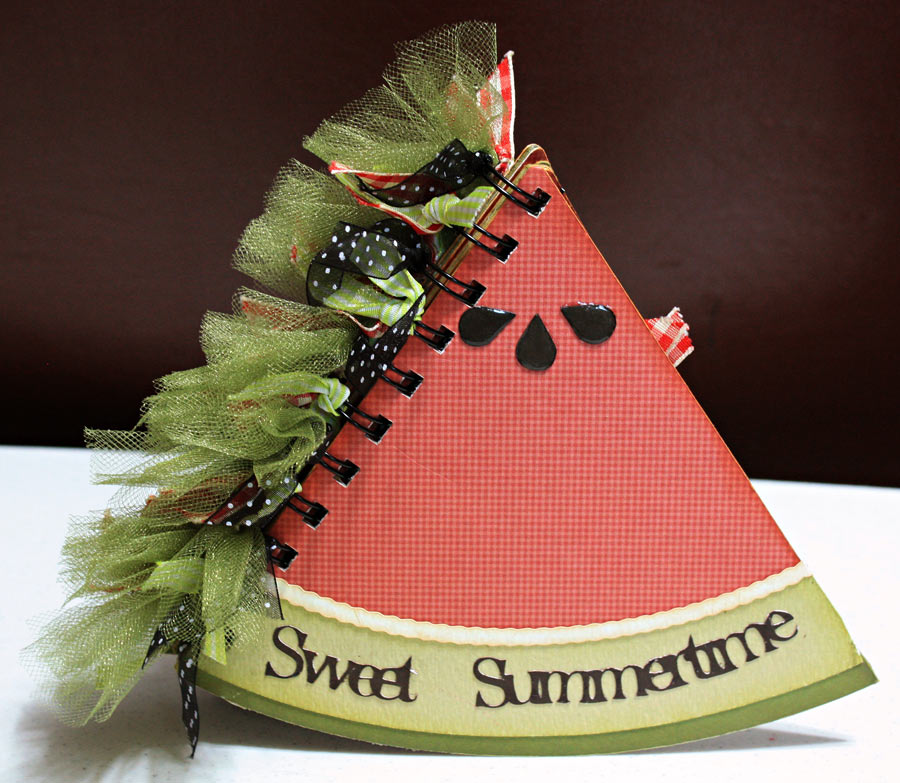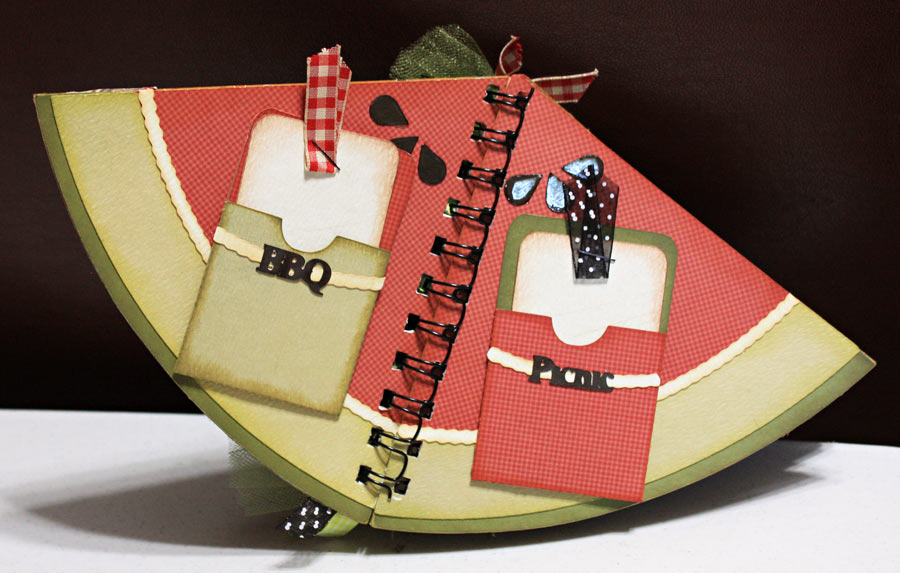 Summertime is the time for picnics, family reunions, BBQs, etc. and with those events, there is almost always my favorite VEGETABLE and FRUIT (yes, it is considered by many to be both)… WATERMELON. In addition to loving the way it tastes, I love the memories that are attached to it for me from my youth. Whether it was putting it in a net and tying it off so we could put it in the river to keep it cold, or the actual first time I got to see a watermelon bust (they actually dropped it in the middle of the table and it made a yummy mess) or making watermelon balls for grandma's salad. I have always associated watermelon with summertime fun.
So with watermelon being the common theme in so many summer things, I wanted to create a watermelon mini book. My initial idea for this came from Isabelle from France, that I met while I was in England at the Pazzles Retreat sponsored by Oyster Stamps. She emailed me this adorable idea, and when I saw it I saw a watermelon. You can see they gave ideas of how to cut it and create the look you want, but of course, I found a much quicker and easier way to do it with my Pazzles Inspiration Software and Machine. Also, notice that I chose to bind mine on the side, but as you can see, you could bind yours from the top as well. Thanks Isabelle for the great idea. I hope you enjoy creating this album as much as I enjoyed creating it for you.
Here is the recipe and cutting file for this project!
Watermelon Mini Album Cutting File
Comments
comments