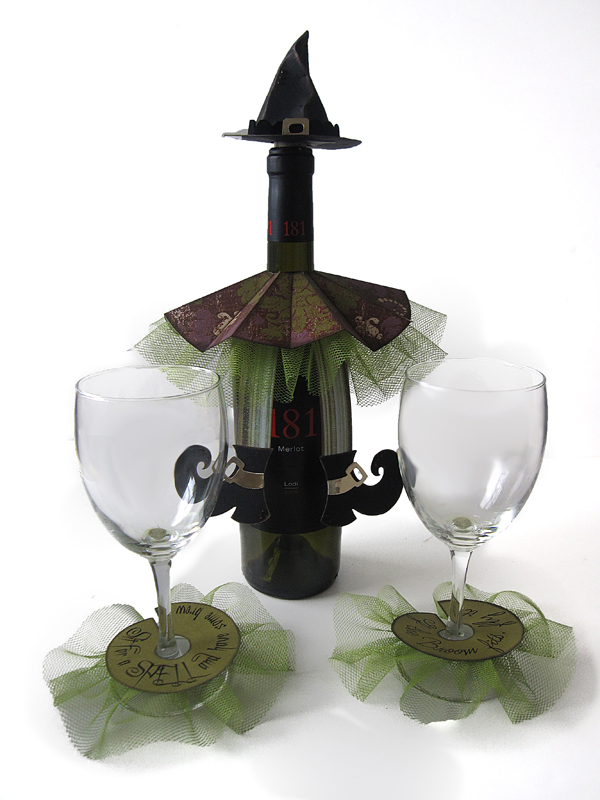 During one of our weekly meetings as we were collaborating about our upcoming project for the holidays I had to share my story about the pink wolf costume I was forced to wear as a child for Halloween. I still hear from my mother how cute that costume was and how she wishes that my own daughter would have worn it. Thank goodness that it went missing…I had nothing to do with that, honestly! My only wish when I was a kid was to dress up like a witch with the hat and the big plastic nose and to be able to have the fake puddy wart on my face. I was so jealous of my cousin one year because she got to dress like the witch and guess what I got to wear? You guessed it, the pink wolf costume. Since I'm all grown up (and yes, I still get dressed up for Halloween) I decided that even though I haven't dressed like a witch YET, that I would create a fun witch project instead. Halloween has become less about the candy over the years and more about the food, and good friends at our parties.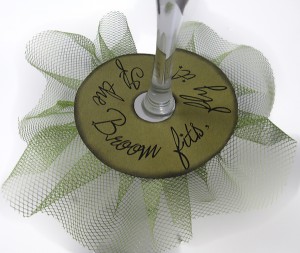 I always like to bring the hostess of the event a little surprise and I thought this would be a perfect gift for our Halloween get together this year. What a great way to dress up a bottle of sparkling apple cider or your favorite bottle of wine to go along with all the goulish snacks and dips. I even included some wine tags with some cute sayings on them so that you don't lose your glass at the party. It's another great way to customize your glasses with either your guest's names, or just to put a smile on their faces. "Witch"ever you decide to make, I hope you and your friends enjoy a very spooky, Happy Halloween! Don't forget parents; let your kids dress up as whatever they want for Halloween. If not, they might cast a witch's spell on you!
Here are the recipes and cutting files for this project!
A Craft Room Membership is required to access additional content. Please Join Now or Login!
Comments
comments