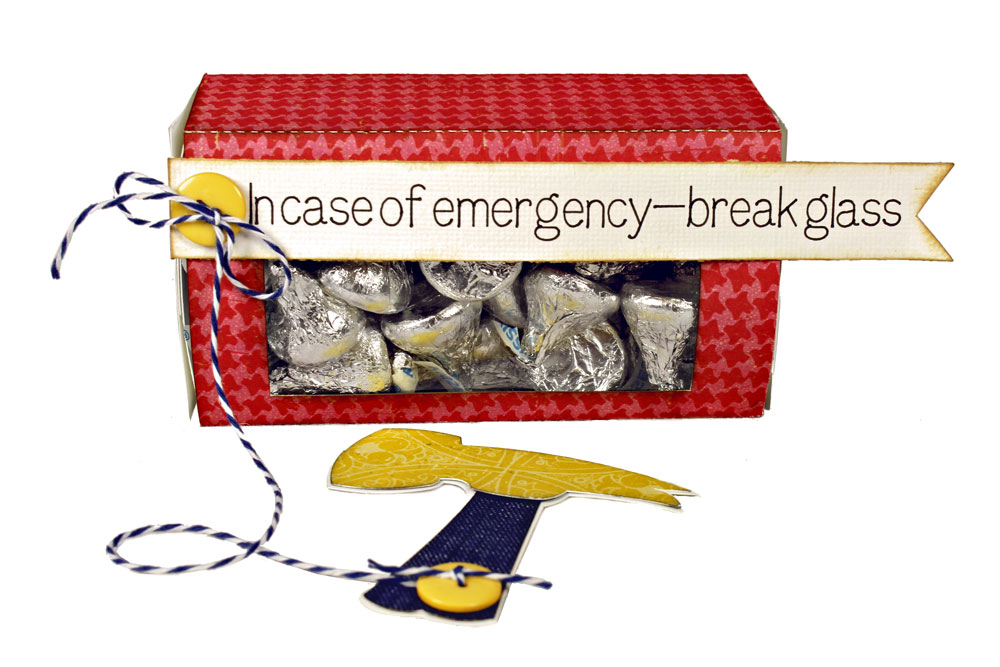 There's no emergency like a chocolate emergency! Make this 15 minute gift box and you will never be caught unprepared again.
The box for this project is the Matchbox cut file found in the Projects section of the Craft Room. The white base box slides out from the dark pink wrapper piece. I altered the file just a little by cutting a rectangle in the top piece to make a window, then placed a piece of acetate in the window to mimic glass. The hammer can be found under Tools in the Household section. I made the sentiment banner by drawing a rectangle shape in the Inspiration Studio software, using the break and move point tool to create a banner end, and then drawing my sentiment with the pen tool.
Using patterned paper for this project adds the perfect pop of color, but I would recommend using card stock for the base of the box to add stability. You want to be able to stuff that box full of chocolate without it falling apart!
Supply List:
Comments
comments