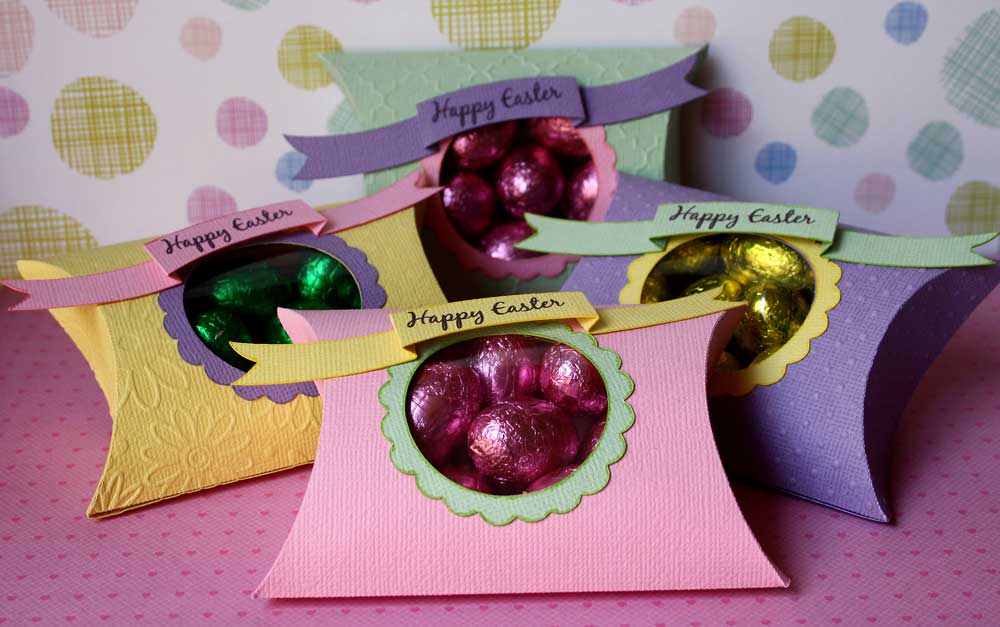 Wow, Easter around the corner already! It doesn't feel like Christmas was all that long ago does it? Today's project is full of beautiful pastels, texture and chocolate!
The 3.5" X 4.5" pillow box file is a go to file, and can be adapted for absolutely anything. I've decided to use it for some Easter eggs with a little window in the front.
To create the window in the front of the pillow box I created a circle on the right side of the cutting file so when it all folds up the window appears on the side where the side flaps fold down. This gives a much cleaner look. Once cut and embossed, attach some acetate to the inside of the box to keep your treats inside.
After cutting out each pillow box, I ran each flat folded box through my embossing machine with a different pattern on each one. I did leave the pink ones plain though. Make sure you emboss them before you attach your acetate to the window otherwise you'll end up with a bumpy window!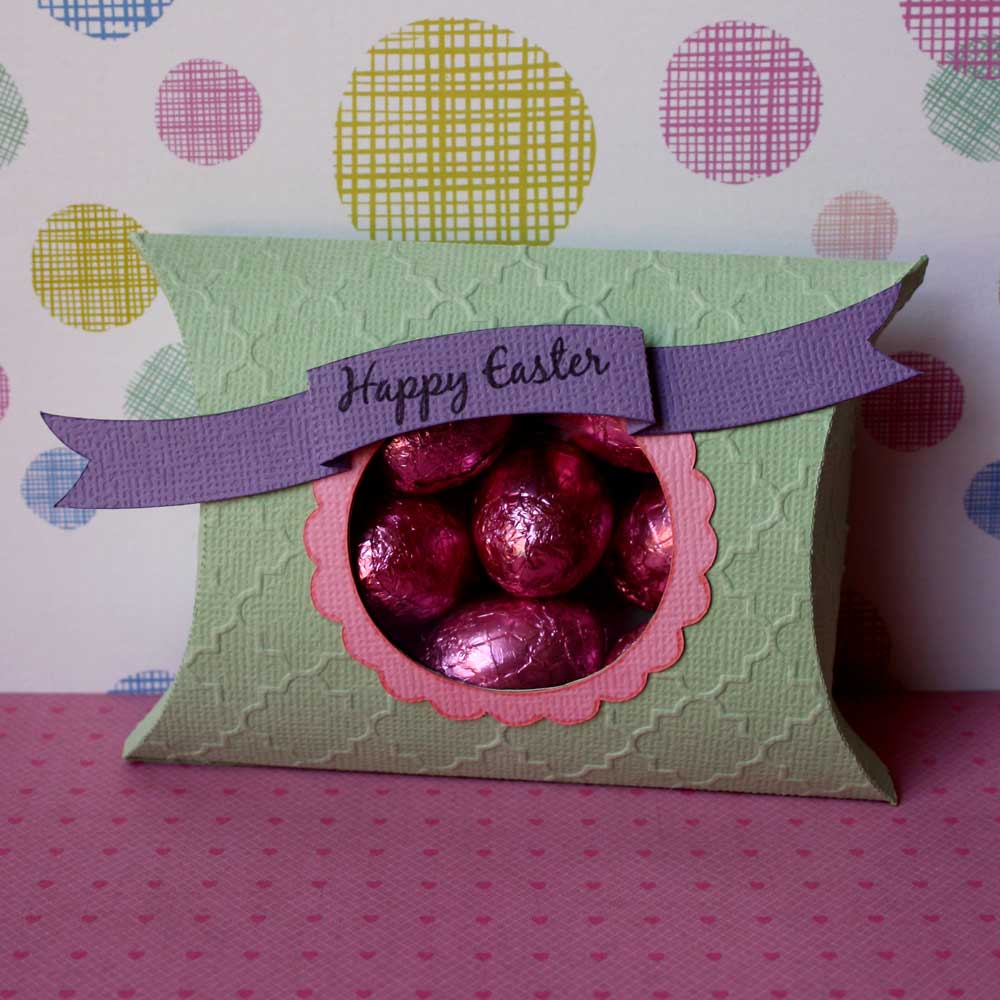 To make the little scallop frame around the circle window, I grabbed the Scallop Sunshine file and used the inner scalloped circle. By creating a circle inside that and centering it, I then used subtract weld to make this a 'frame'. Make sure your circle window and this scallop frame match up in size. I chose complimentary colours of cardstock for the foil wrapping on the eggs and mixed & matched the colour frame with the base of each pillow box.
To finish off these cute little favour boxes, I used the banner from the Banner Tag file and printed Happy Easter on each of them. I love the way you can fold the banner to make it stand up a bit. I almost put flowers on each of the boxes, but held back. You could easily go to town embellishing these as much or as little as you like.
Have fun creating some of your own Easter projects. A little pillow box full of treats would make a terrific place setting for an Easter feast.
~Belle
Supplies:
Acetate
Black Pen
Comments
comments