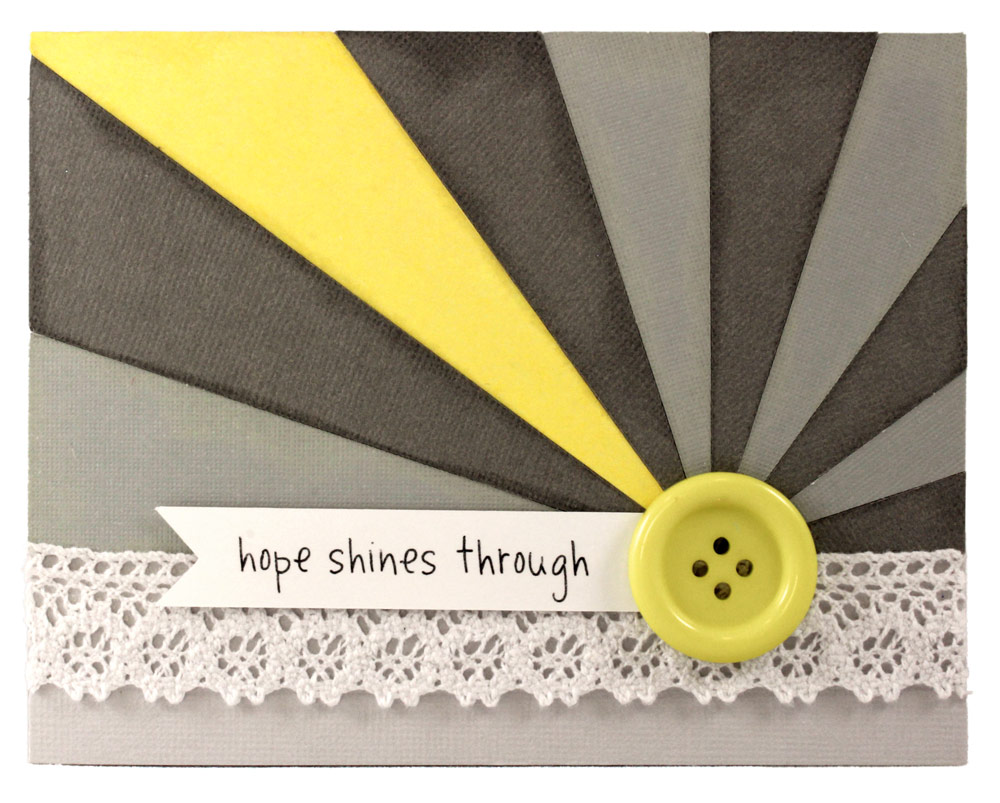 I made this card at home for a challenge project on another forum, but Michelle loved it so much, she asked me to show it off here! I'm happy to oblige. It's a really easy 15 Minute Project using one of the Sunray Card files I designed.
What makes this card really special, I think, is that it's almost entirely gray, allowing the yellow to pop out and completely dominate the design. Your friends will surely get a sunny outlook when they receive this card! It's very easy to do a color pop technique with this design.
Don't let the ray design limit you to sunbursts! Let the lines drive the eye to your focal point, which could be anything your heart desires. I imagine butterflies with blue rays; circus animals with red and yellow; high heeled shoes with pink; coffee or tea with browns; power tools with blue or green. The ray design has so much potential. What are your ideas? Tell me in the comments!
Happy Crafting!
~Amanda~
Supplies:
Comments
comments