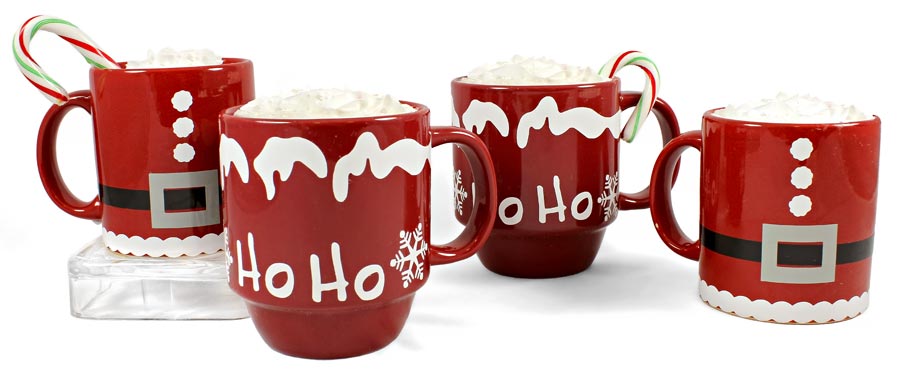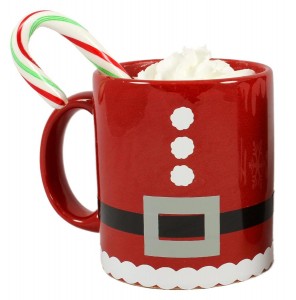 A dollar store mug and some vinyl can be transformed into a unique and personalized gift. Fill these mugs with hot chocolate mix or homemade fudge and they would make great teacher or co-worker gifts. We chose Christmas images from the Craft Room Library to embellish our mugs. Michelle's Santa mugs are made using pieces from the Triangle Santa file found in the New section, along with the Scallop Border file found in Decorative > Borders and Ribbons. Chris' mug uses the snow from the North Pole cutting file and a snowflake from an Ornament file in Holidays > Christmas.  We have 20 snowflake images in the Craft Room Library to choose from, so pick one that suits your taste. The font Chris chose for her Ho Ho is CK Allison.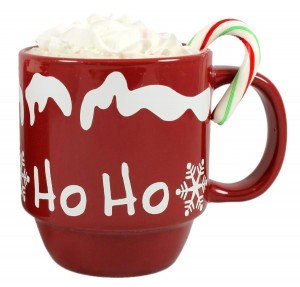 When you are purchasing supplies for this project, be sure to use standard vinyl rather than wall vinyl. Test your design on a piece of scrap paper and practice wrapping it around the mug to make sure your design will fit around the curve of the mug and accommodate the handle. Wash and dry the mugs. We recommended that you wipe the mugs down with rubbing alcohol to remove any residue before applying the vinyl. Once you have applied your vinyl, you will need to let the mugs cure for at least a week before hand washing. Hand wash for the first month, and then the mugs should be cured enough to go in the top rack of your dishwasher.
Have fun making your 10-minute mug and then spend the extra 5 minutes enjoying a cup of coffee in your new creation.
~Chris and Michelle
Supplies:
Comments
comments