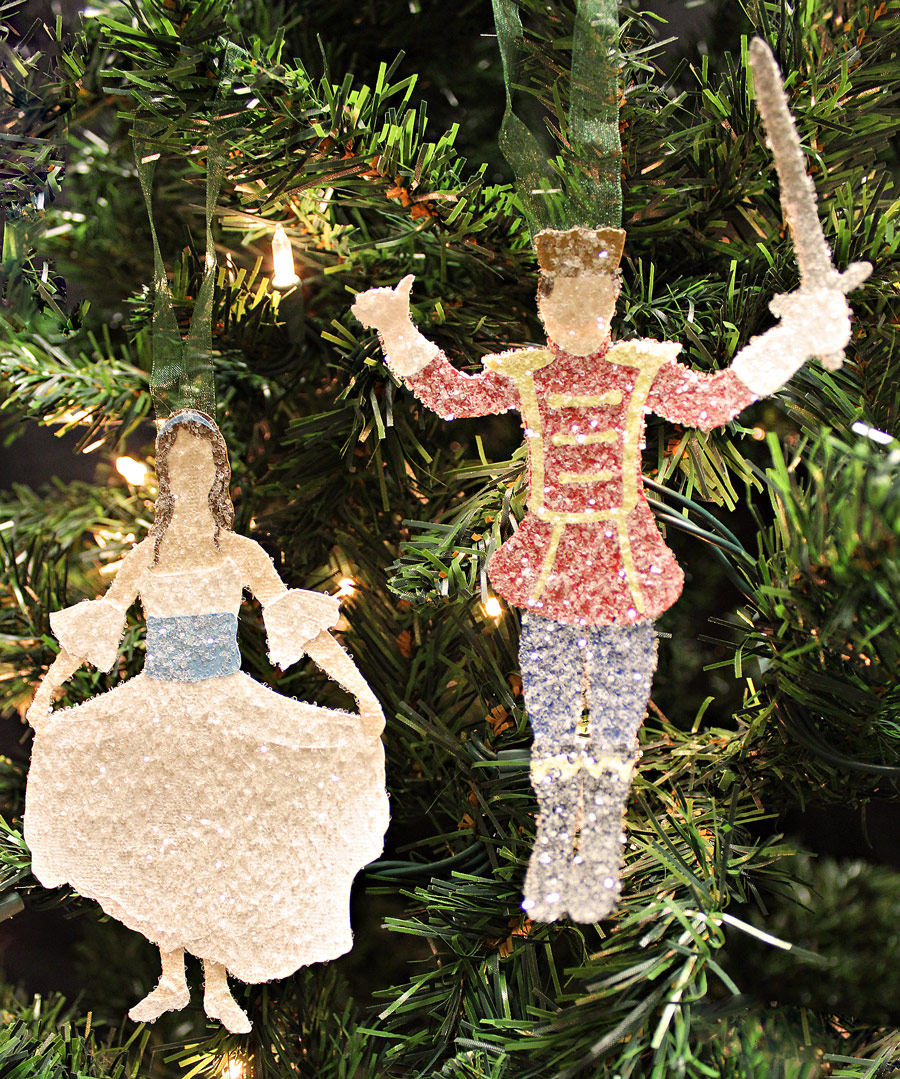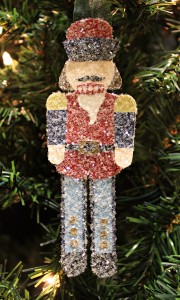 The Christmas season is all about nostalgia and one of the iconic images of Christmas is the Nutcracker. We've created an adorable cast of characters for our latest collection,  Nutcracker Ballet. The set includes six characters, a 12″ x 12″ stage, a title banner, a tree and a present.
I used the characters to make some fanciful glitter ornaments for my tree. I cut out and assembled each of the characters and then used a paint brush to apply liquid glue to the entire front of the image. Lay the image flat and sprinkle it heavily with glitter. Let the image dry, then attach a ribbon to the back for a simple tree ornament.
While we generally ink or chalk the edges of any project we make, skip the inking for this project. The liquid glue would make it run and smudge.
As I'm creating with these collections, my mind wanders to all of the other projects I could have done. Today I imagined a 12″ x 12″ stage with the center cut out and tiny characters on sticks to act out the scenes. I also imagine these characters shrunk down and glittered to top gift packages.
Have fun imagining your own creations and spend a few hours making it come to life. Don't forget to turn on a little Christmas music as you cut and glue and make holiday magic.
The Nutcracker Ballet Cutting Collection is available for purchase in AI, SVG, and WPC file formats in the store, and was released to Craft Room members on Friday in the New section. Craft Room members can see our other Collections in the Library, and non-members can purchase any or all Collections in the Store.
~Michelle
Supplies:
Glitter
Ribbon
Liquid Adhesive
Comments
comments