Introducing the new WPC & SVG Cutting Files from Pazzles, CD #51: Party available on disk or as a digital download! To celebrate, we're having a party here on the blog every day for seven days. Enter to win a Party CD each day! That's seven chances to win and seven winners. One of the seven will be randomly selected as the 'Grand Prize Winner' and will receive every single Pazzles Cutting File CD—that's over 50 CDs!*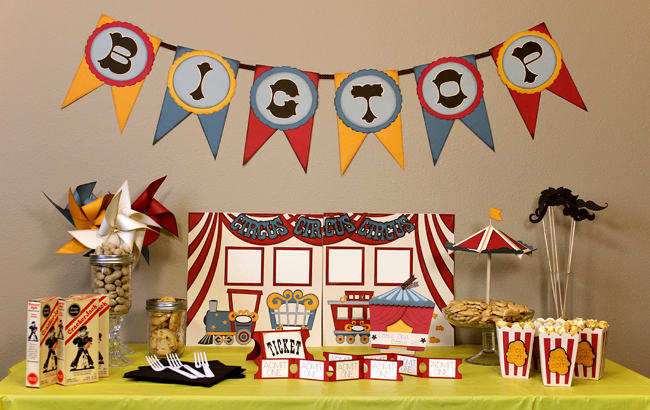 Welcome, welcome, welcome to the most spectacular party on Earth! It's a Circus Party for boys and girls of all ages. Get your peanuts, popcorn, and Cracker Jacks and line up for some fun party games. Award winners with tickets and prizes! Set up a photo booth with mustaches for everyone. Send guests home with a pinwheel as a party favor and commemorate the momentous occasion on the circus train and bunting-themed scrapbook page.
Thanks for checking out today's party, Circus, which is one of six fun pre-planned parties on Pazzles' new Cutting File CD, Party. We're celebrating the CD launch with seven days of parties… But if there are six parties on the Party CD, what will happen on the seventh day??? Stay tuned for the rest of Pazzles Seven Days of Parties to find out! In the meantime, enter the giveaway here. You can enter once per day for all seven days. Good luck!
Comments
comments