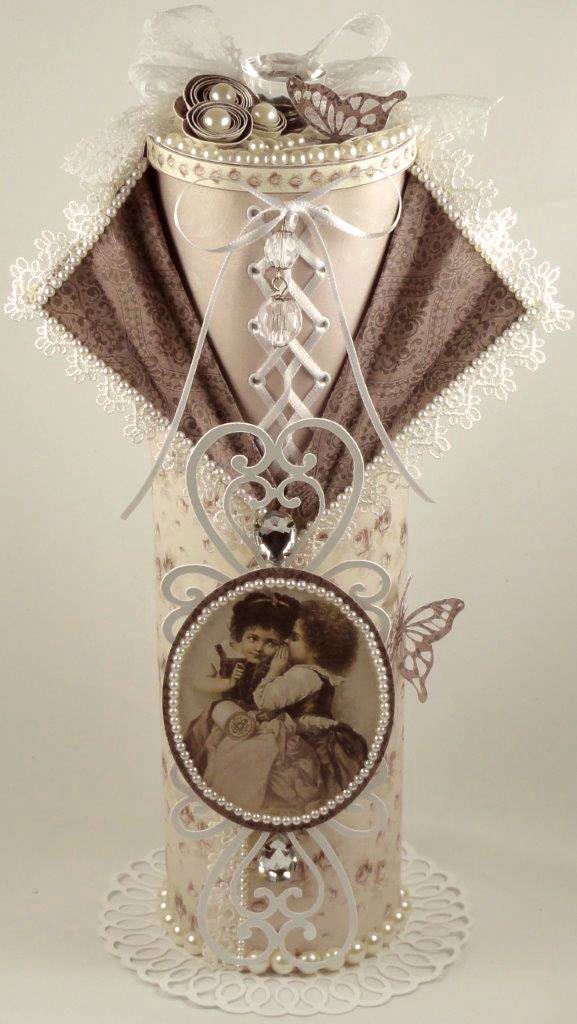 Sometimes you need something sturdier than cardstock to hold a heavy gift.  I've never altered a can before, or any container for that matter that wasn't designed for crafting, but discovered that a Pringles can is great for altering!
I used the Inspiration software to size and cut paper to wrap around the can. I used 9 5/8″ width by 10 ¼″ height. I cut out another sheet measuring 10″ x 10 ¼″ to make the outer cover with the pleated top.
The Craft Room Library has so many wonderful decorative ideas. I used the Doily file sized at 5″ for the can base and two 5″ Wrought Iron cutting files joined together to make a tall photo frame to work with the height of the can. The ovals for the photo and the circle for the lid were drawn and sized with the software and cut. I used the Simple Flower file from the Twirled Flowers project for the top roses.
~Tara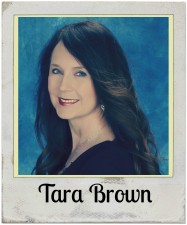 Supplies:
Pringles can with lid

Pion Design Paper (Alma's Sewing Room – Purple Room, Purple Wallpaper, Borders, and Images)

Eyelets

White Lace

Satin Ribbon  

Pearls
Comments
comments