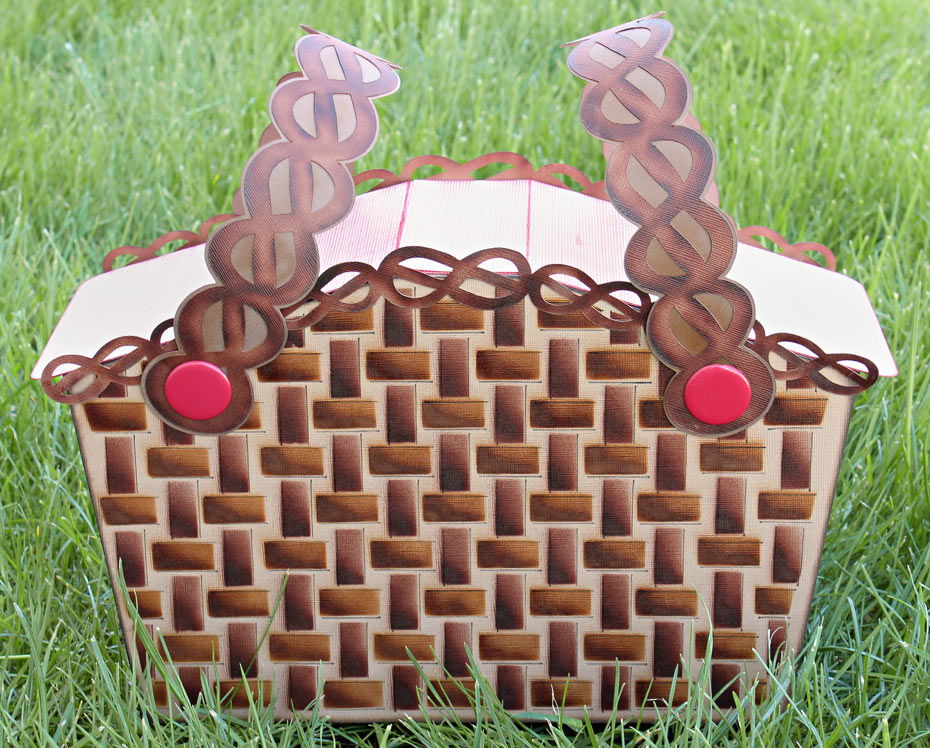 If you haven't had the pleasure of using Copic Markers, let me just tell you, you're really missing out! When our shipment of markers arrived here at Pazzles we had a lot of excited ladies in our office. I thought these markers were like any others, but it didn't take me long to realize how unique they were and they got my mind buzzing with different ways to use them in my projects. These markers have allowed the same creative shading and blending effects you would get from using watercolor paints, and the techniques you can do are limitless.
Above and beyond coloring with the markers, is the Copic Airbrush System which is how I created this summer picnic basket. I had a blast designing this project, and was so excited to get started using the Copic markers to create the basket weave pattern. I only needed to do a few test runs to get the hang of the airbrush and before long I was shading like a pro, which means you can too! I used the Inspiration Pen Tool to draw the edges of the weave which made it look even more realistic.
While the airbrush takes this project over the top, you can still achieve the shaded look with distressing inks or mists and, but trust me when I say it won't be as much fun!! The project files include the pieces for the main basket as well as pieces to use as stencils when inking.
A project this unique deserves to be filled with delicious treats and shared with someone special. Take advantage of the summer sun and enjoy treating mom to a day in the park this Mother's Day with a picnic filled with sweet treats and plenty of love to go along with it.
~Tatum
Supplies: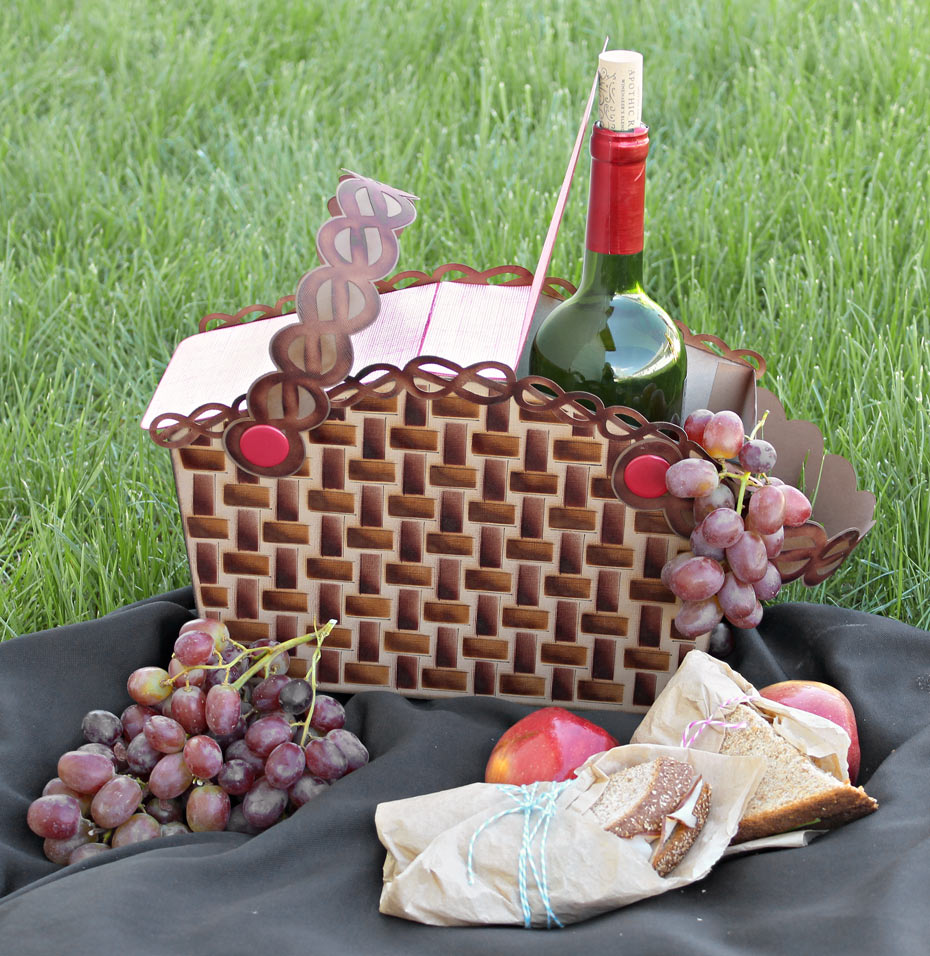 • Chipboard
• Large Brads
• Adhesive
A Craft Room Membership is required to access additional content. Please Join Now or Login!
Comments
comments