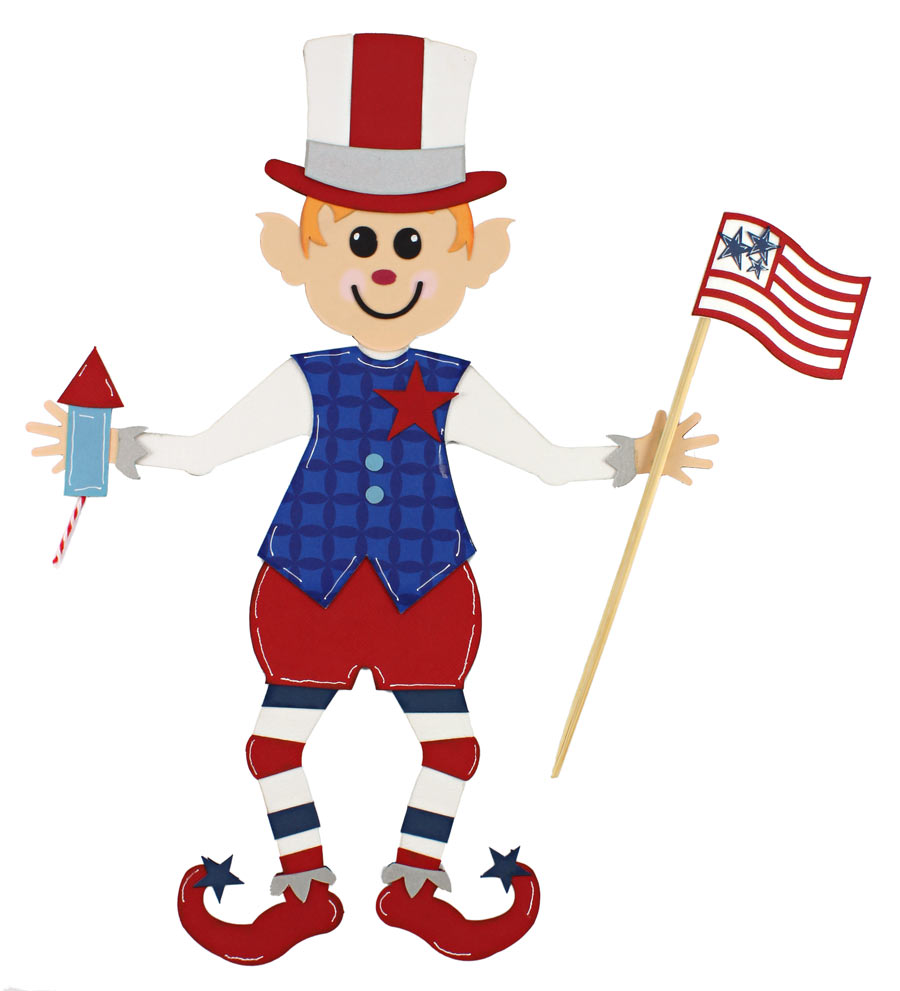 Happy 4th of July to our US friends, from Pazz and all of us at Pazzles. Pazz the Pazzles elf is all decked out in his finest patriotic attire and ready to march in the Independence Day parade. Later he will be lounging by the pool until it is time for his favorite activity-fireworks. He especially likes the bottle rockets, but after last year's mishap he is a little scared of them. You see he accidentally held on a bit too long, went flying into the air and singed his new hat. Lucky for him he can just cut another one.

Our offices will be closed today while we spend time with our families. Enjoy the holiday!

A Craft Room Membership is required to access additional content. Please Join Now or Login!
Comments
comments