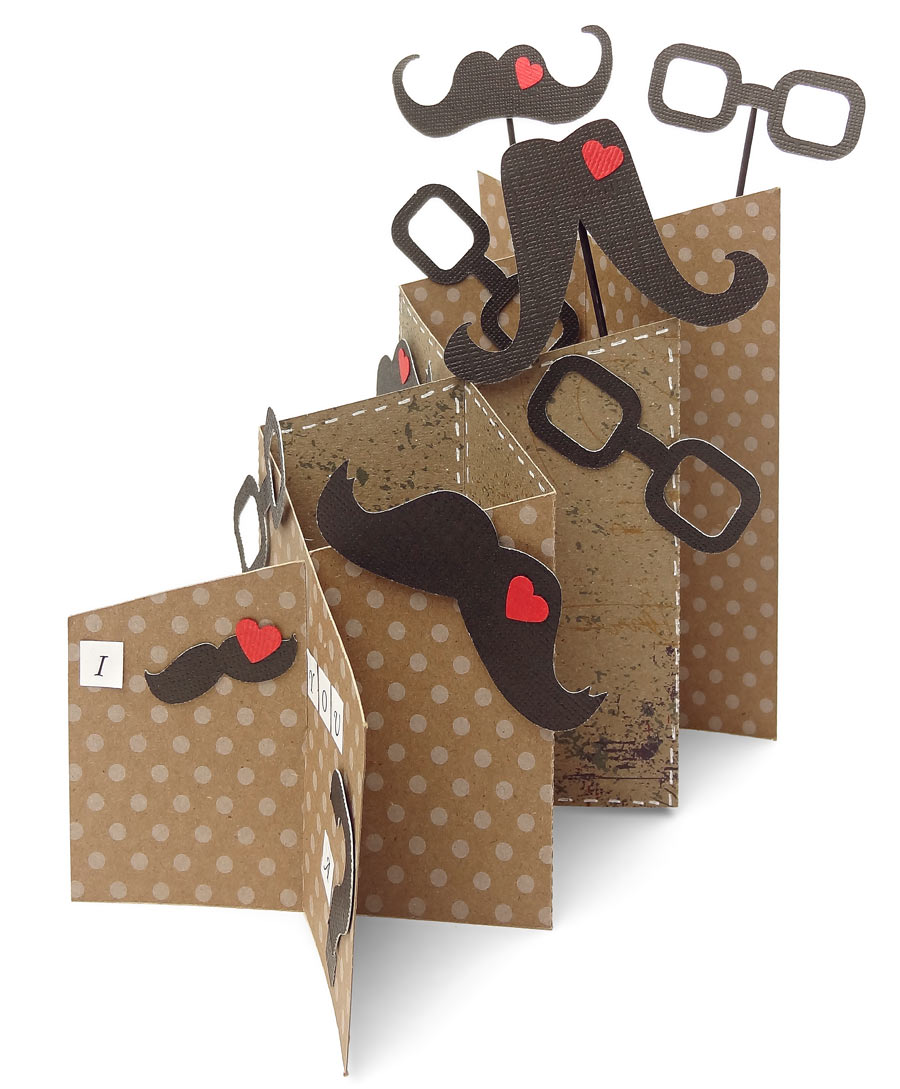 Recently, during one of Klo's Classroom Tutorials, she showed us how to create cascade cards using Inspiration Studio software. The Cascade Card cutting file was added to the Pazzles Craft Room as well. I love the 3D card and was keen to have a go myself and create a card for my husband who used to have a moustache in the early days of our marriage. Cards for men are so difficult to make and I wanted this card to have a fun element to it.
I used double-sided patterned kraft cardstock which gives it sturdiness when it stands up, and flexibility when it is folded down to fit inside an envelope. I cut out several designs found in the Six Moustaches cutting file and the Glasses available in the Pazzles Craft Room Library. I added some punched red hearts but you could also use the Handful of Hearts cutting file which includes 9 variations of hearts.
I printed my sentiment using my home printer and used a square punch to cut the individual letters out, for speed. Of course you could cut these by hand or, if you had a bit more time you could print and cut them. Finally, I cut out a question mark using the fonts installed in my software. I used a black thick pen to color my skewers and adhered them to my card.
I urge you to try a cascade card as they are really fun to make, and you can create any theme you like, using a multitude of cutting files with your Pazzles Inspiration.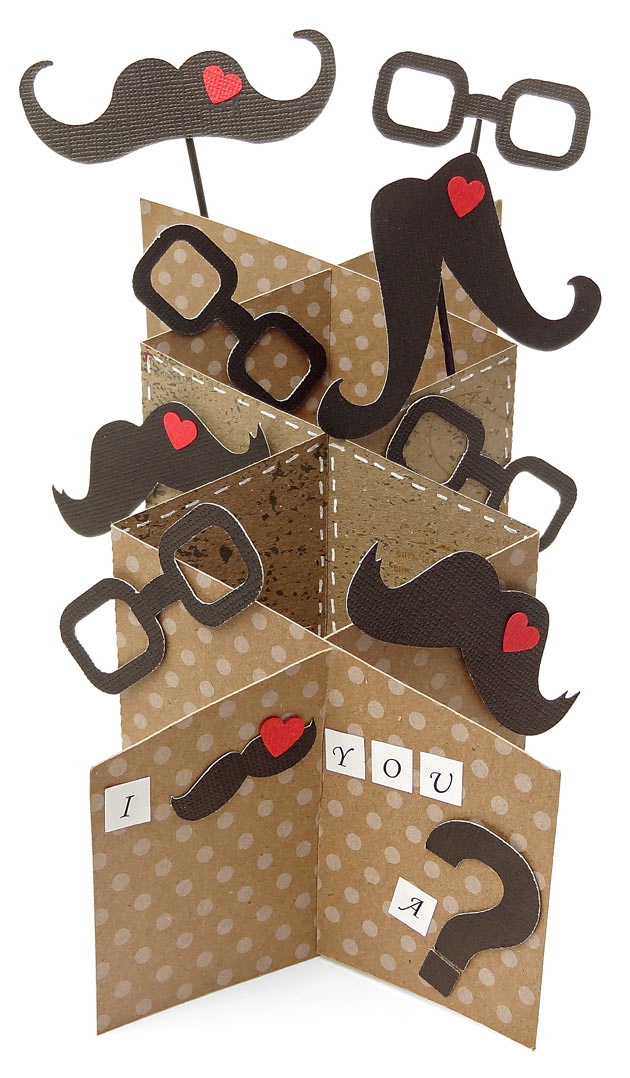 ~Joanna
Supplies:
Comments
comments