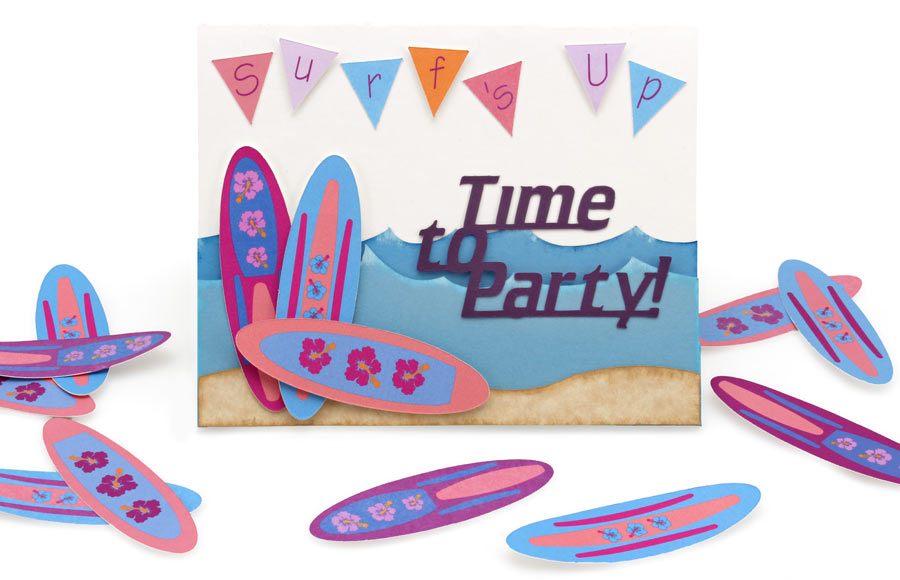 I love making handmade cards and invitations to the point that I just cannot bring myself to use store-bought cards. However, when I need to make 10 or more invitations or cards I begin to question my sanity!! That is when using Print and Cut can save me from becoming a crazy woman. I can still have layers and texture but I don't have to glue all the little pieces together.
Using a cutting file is one of the easiest ways to set up a print and cut project. You already have the cutting lines so there is no hand tracing around a print-only image. You also do not have to deal with a white rectangle background which is often present when using JPEG, BMP, or PNG images. Finally, you can change the color of the design to suit your needs instead of being stuck with whatever color the image came in.
The card I made for today's tutorial is for a summer pool party. I wanted something other than the traditional beach balls and sunglasses. Surfboards seemed like a fun alternative, so I went searching in the Craft Room Library and found one I really liked. It just spoke to me somehow and I used it to make two other coordinating surfboards as well.
If you have wanted to try Print and Cut I recommend you start with this method. After a few practice runs you will find that you can line up the blade to the registration square in one or two tries. (I had to make myself be less accurate in the video so that I could teach the process.) Once you get the hang of it you can try your hand at Print and Cut with other image types.
I have included the cutting file for the Surf's Up card so you can give it a try right away. While you are welcome to use the surfboard cutting file, it would be fun to follow along with the video using a cutting file that you like.
I also want to give special thanks to Camilla here in the office. She is the Print and Cut queen and does amazing projects for her daughter's softball team.
Have fun and learn something new today!!
~ Christine

using-cutting-files-for-print-and-cut-projects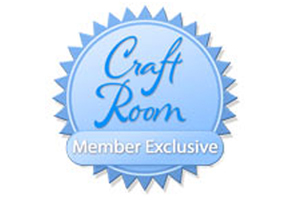 Learn how to use a cutting file from the Craft Room or other source to create a Print and Cut project. You will learn how to set the project up for printing, how to create a edge bleed and how to use registration boxes for perfect cuts every time.
Comments
comments