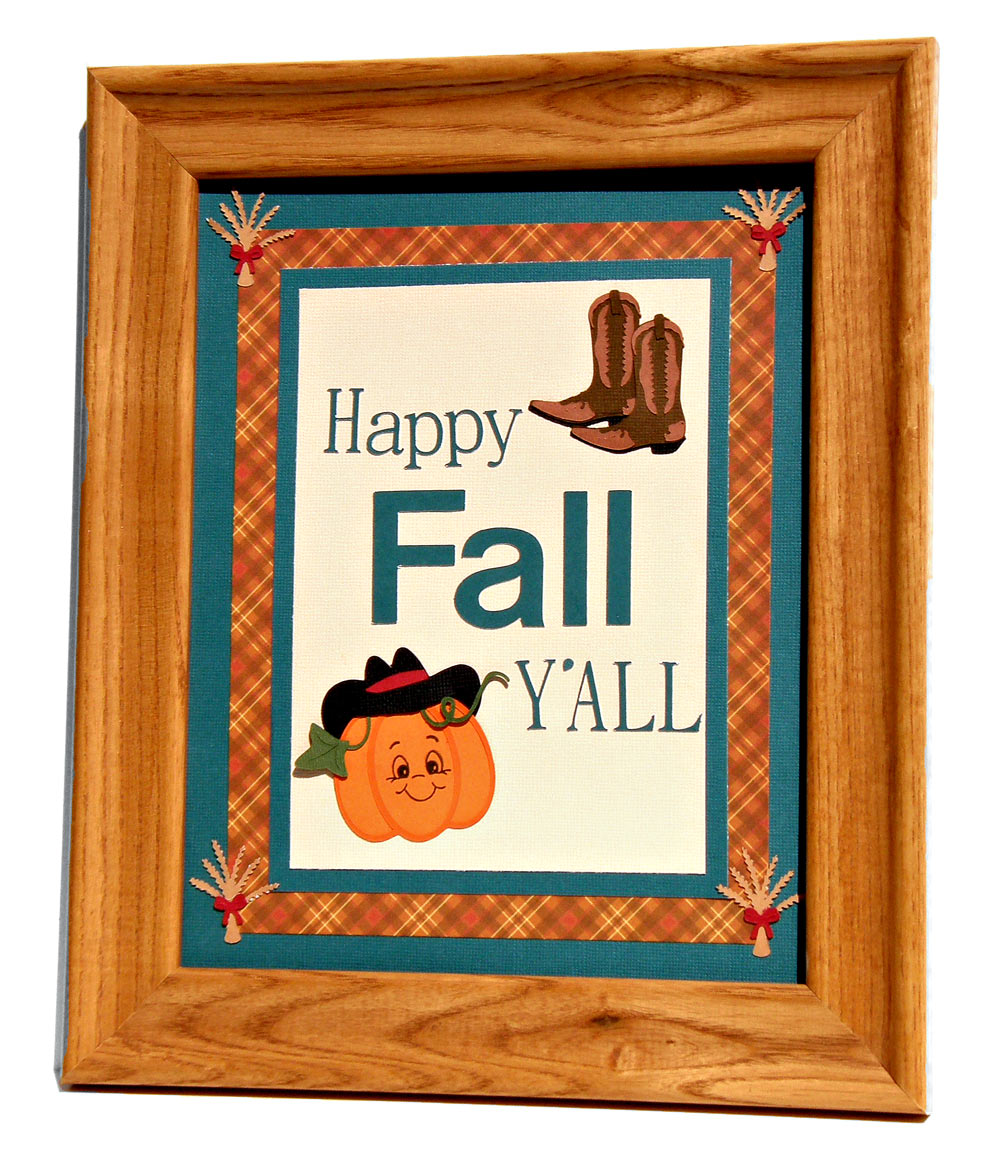 Fall is my favorite time of the year. I love to decorate for fall and I love the colors of fall. I was born in the fall, so this quick project was right up my alley. I took several files from the Craft Room Library and combined them to make this cute picture home decor piece for any room. I'm putting mine in the guestroom.
The files I used were the Cowgirl Hat, Cowgirl Boot, Pumpkin and Autumn Harvest Wheat Bundle. I didn't change any of the files except for the cowgirl hat, which I welded the two black pieces into one and added a slit for the pumpkin. I did omit the stem on the pumpkin, resized all the files to fit my 8′ x 10′ frame and added this adorable stamped face. I used two different fonts for the saying. I layered cardstock and patterned paper and then glued all the parts onto the top layer.  Add it to an 8″ x 10″ frame and it's done.
I think the most challenging part was separating the small parts and putting all the different papers on the mat. And yes it all fit on one mat.
This is a really easy project you can knock out in about 15 minutes once everything is cut. There are tons of files in the Craft Room you could use for a fall decor piece like this one or use the same pattern for any holiday or special occasion.
~Marjorie
Supplies:
Peachy Keen Everyday Character Face Parts Stamps
Fonts: Helvetica Medium, @DFK ai-SB
Comments
comments