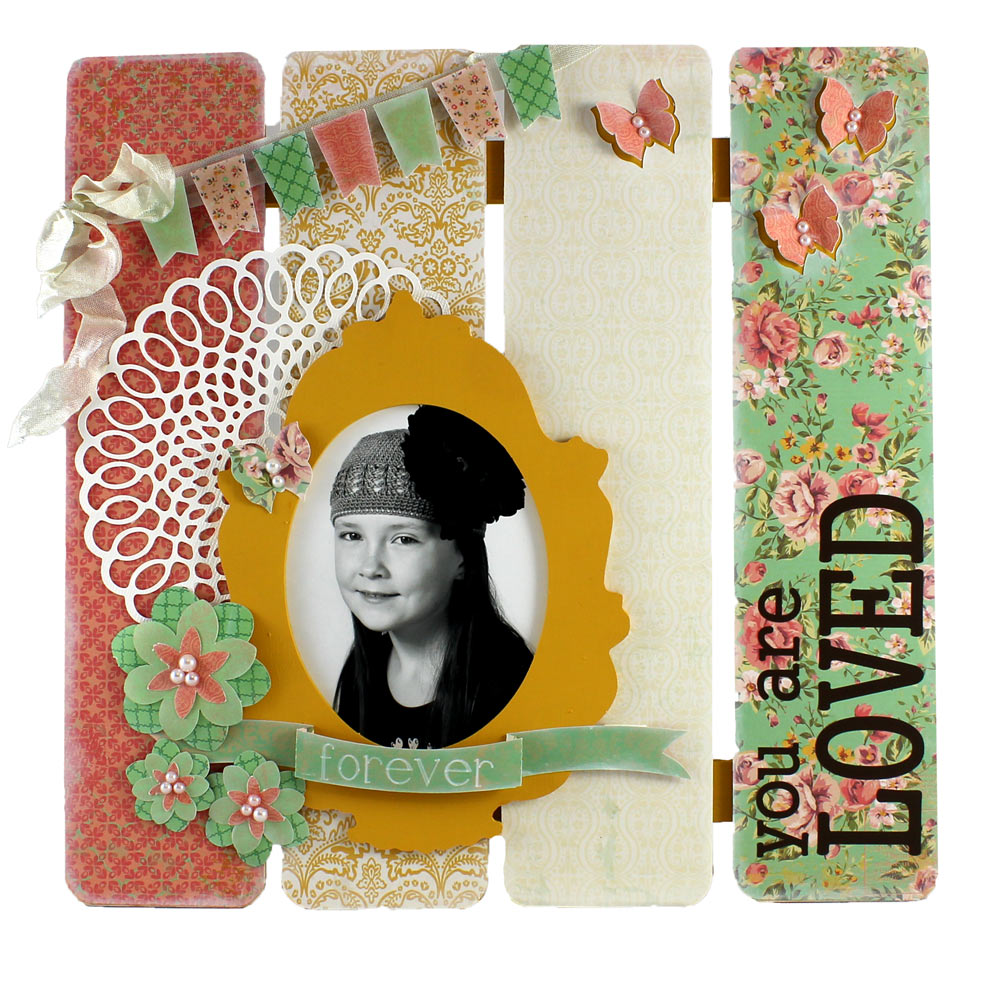 I love to play with paper. That should come as no surprise to those of you who have been visiting this blog for a while. I know you like to play with paper too, or you wouldn't be stopping by today. If it was socially appropriate I would probably cover my walls with squares of patterned paper so I could look at it all day. This cool Kaisercraft 3D Wall Art Kit is the next best thing. The base of these kits is made of wood rather than chipboard so once you have created a masterpiece, it will stand the test of time. The sturdy base makes it perfect to stand on an easel or hang on your wall.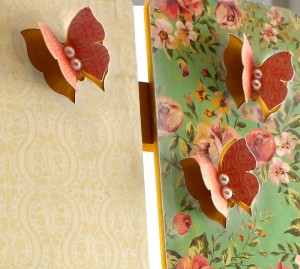 I created my own wall art project for my daughter's room using the Round Frame Kit. To begin, I painted the base pieces yellow-gold and then let then dry. I then mixed several of the papers from the Kaisercraft Tea Break Collection and added a few embellishments cut with my Inspiration. I layered the Doily file behind the frame and added some Camillia Flowers around the base of the frame. I used the outline feature in the software to create an outline of the Butterfly file. I cut the largest butterfly out of each panel of paper before adhering it to the base board, then added the smaller butterfly to the center with the wings folded up. This allows you to get a peek of the painted board behind the paper. I finished the project off by adding  vinyl lettering.
This month's giveaway is a fun one! Kaisercraft has donated a few of their 3D Wall Art Kits along with some patterned paper for a giveaway! One lucky winner will get it all.
~Michelle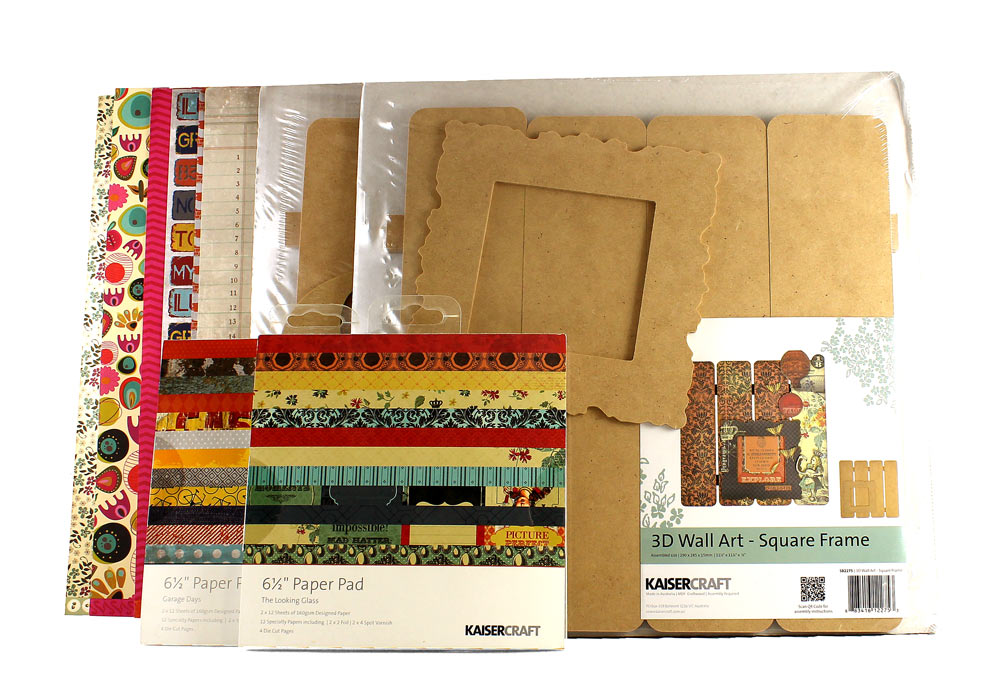 Supplies:
Kaisercraft 3D Wall Art-Round Frame
Kaisercraft Tea Break Collection
Kaisercraft Self Adhesive Pearls
Deco Art Americana Acrylic Paint
Comments
comments