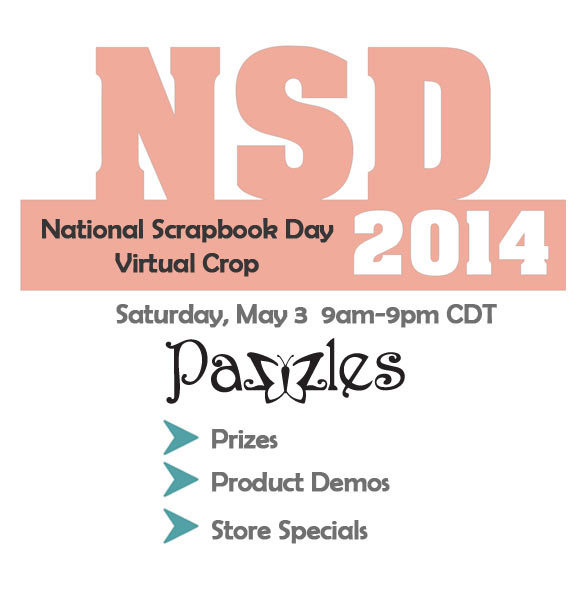 Join Klo for a 12 hour crop to celebrate National Scrapbook Day on May 3, 2014! Chat with other Pazzles fans, ask questions, and win prizes while you work on your own projects. The crop will run 9am-9pm CDT. If you are not sure what time that is in your location, go to the World Time Conversion site to see what time you will join us. To join, simply go to Klo's Classroom, then Enter Classroom and sign in as a guest.
We will be running store specials as well! Store specials run Friday May 2, 2014 through Sunday May 4, 2014. No coupon required! (May not be combined with any other discounts.)
50% off all digital downloads of CDs and Pazzles Cutting Collections (excludes Melissa Frances and Spellbinders)
25% off all Pazzles Tools
Plan now to celebrate this special holiday with Pazzles!
Comments
comments