It's beach week in the Craft Room! The Pazzles Design Team has come up with some fabulous beach inspired projects to share with you this week. Soak up the sun and sand this week and join us! Be sure and check out our Beach Week Pinterest Board for even more summer inspiration.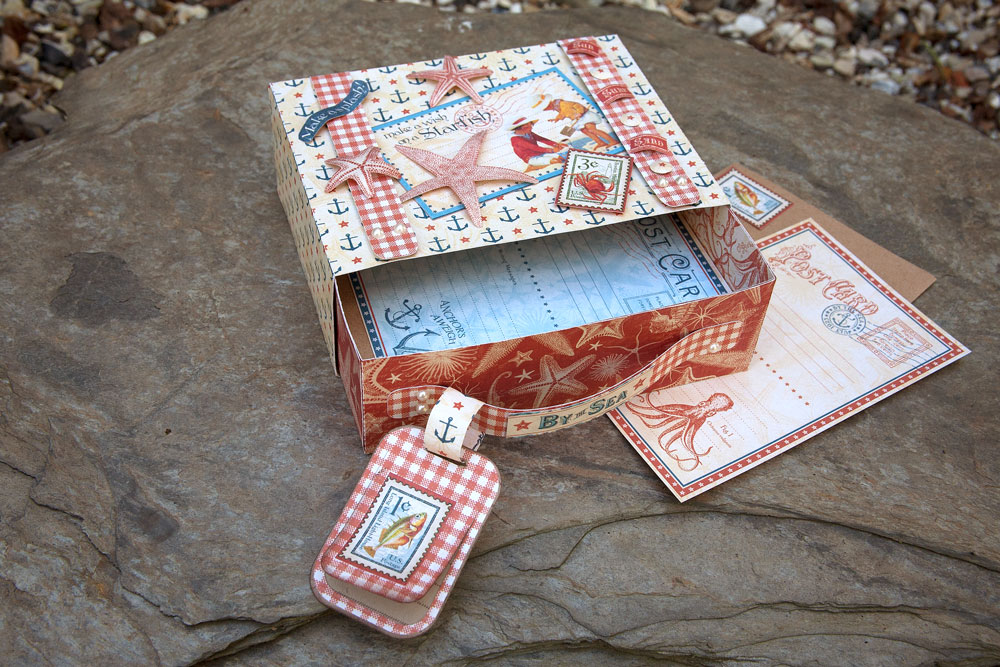 So, the summer holidays are almost upon us and as a family we are thinking about going away for a few days to the beach. With the advance in phone technology the art of sending postcards to friends and family seems to be diminishing. However, I think it is much more fun and personal to send a written postcard to loved ones highlighting the family summer activities.
For my project I have used the Suitcase Box found in the Craft Room Library. I have used papers by Graphic 45 from By the Sea paper collection which includes a double-sided sheet of Seaside themed postcards. I decided to enlarge my suitcase so that I could place my postcards and Kraft card envelopes inside. As a Craft Room member I found the video tutorial on How to Resize a Box extremely helpful for this project.
Once, I cut out all the sections of the box using my double sided papers, I decided to strengthen the lid and front of the suitcase using Kraft card and re-covered the sections with patterned paper. I then made the tag for the suitcase and used a journaling stamp that I have had for years which was perfect for the stamped lines on the inside of the tag. I then had such fun cutting elements of the paper collection for the top of the suitcase. I used my paper trimmer to cut out the postcards and placed them inside the suitcase with the envelopes.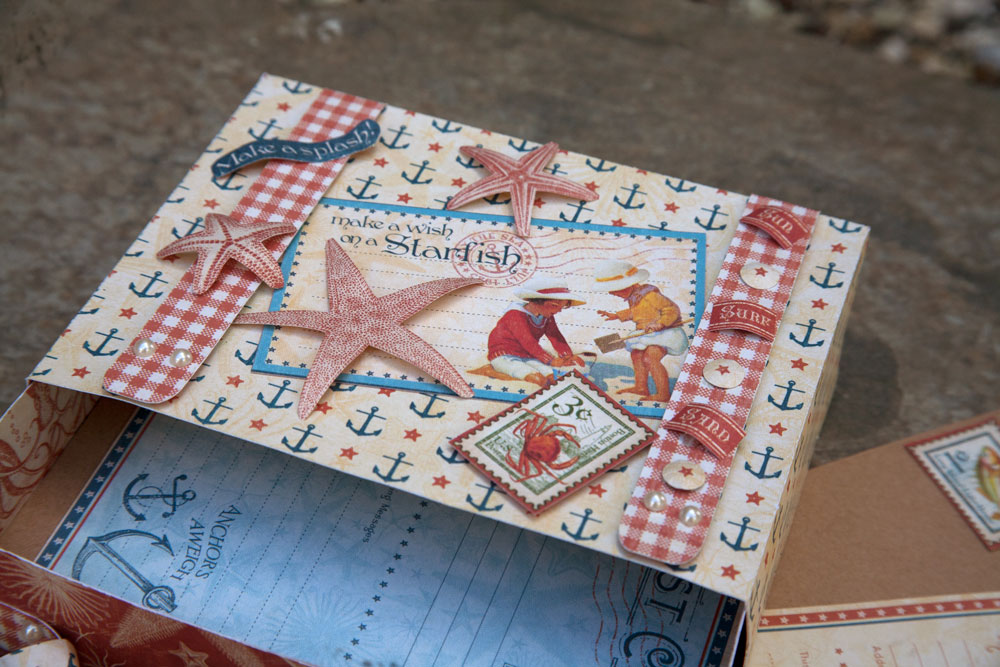 When all the postcards have been written and sent to loved ones, the suitcase could be used as a box to store mementos from our holiday by the beach. I know my daughter will want to store her prettiest collection of shells inside the suitcase box carefully selected from many hours of wandering up and down the beach!
~Joanna
Supplies:
Graphic 45 (By the Sea)
Kaisercraft Rhinestone pearl  
Journaling Lined stamp
Kraft card envelopes
Comments
comments