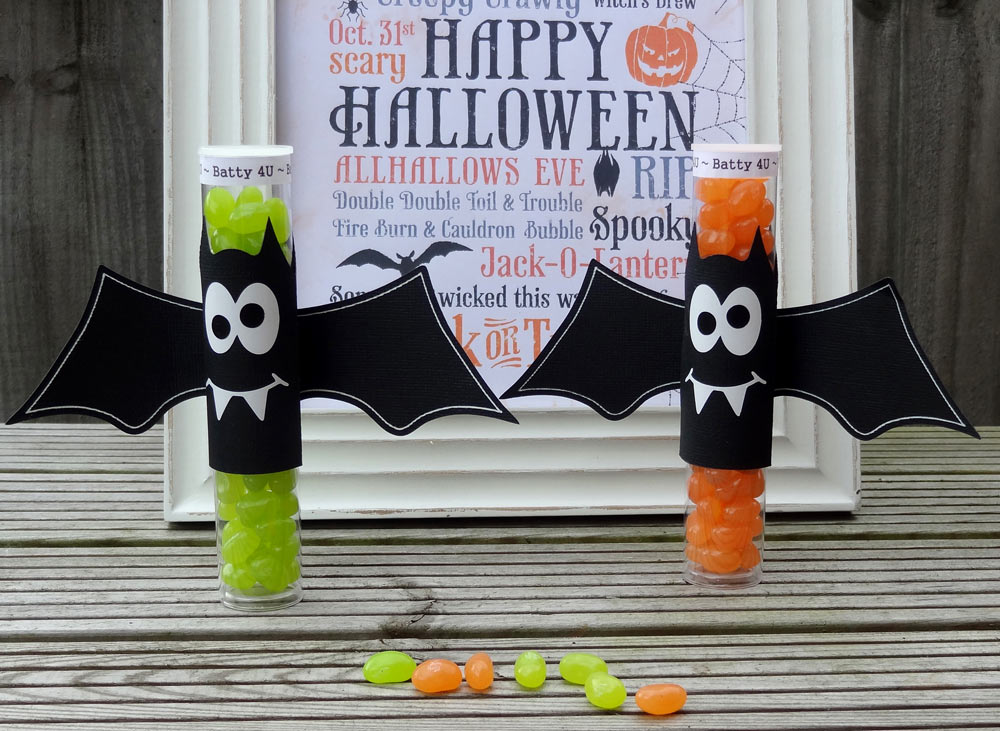 Joanna here today, with a Halloween themed blog post. It's that time of the year when we can go Batty at Halloween. It is such fun to make all those treat favors for the kids…….you can just let your imagination run!
I have used an existing file in the Craft Room Library, using the Pillow Box Bat. I decided to tweak the file so that I could make a snug wrap around my plastic food safe tubes. I have included the file for you, so all the hard work has been done. If you use larger or smaller tubes you may need to resize the wrap.
I cut the bat features out using vinyl, which worked so well using my predefined cutter settings. I then decided to use my new Pen Tool to create an inline with a white pen to give the wings more definition. Please see the video tutorial Creating an Outline in the Pazzles Craft Room which will help you understand creating Inline and Outlines.
Finally I created my own sentiment around the top of the tube using fonts in my software. I printed out the sentiment onto sticker paper and then wrapped it around the tube.
This project is quick and fun which can be made in bulk for your kids Halloween parties.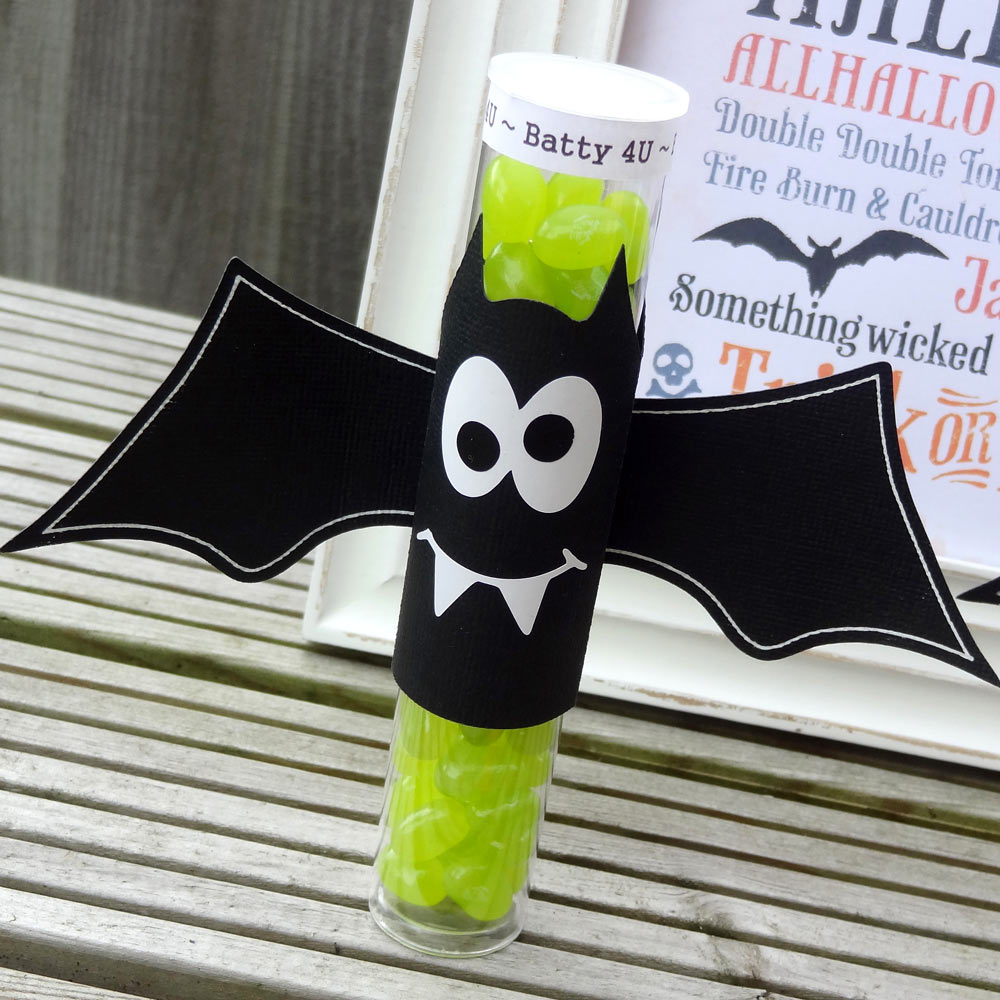 ~Joanna
Supplies:
American Crafts-Black Cardstock
Food Safe Plastic Tubes
Sticker Paper – Staples
Printer
Comments
comments