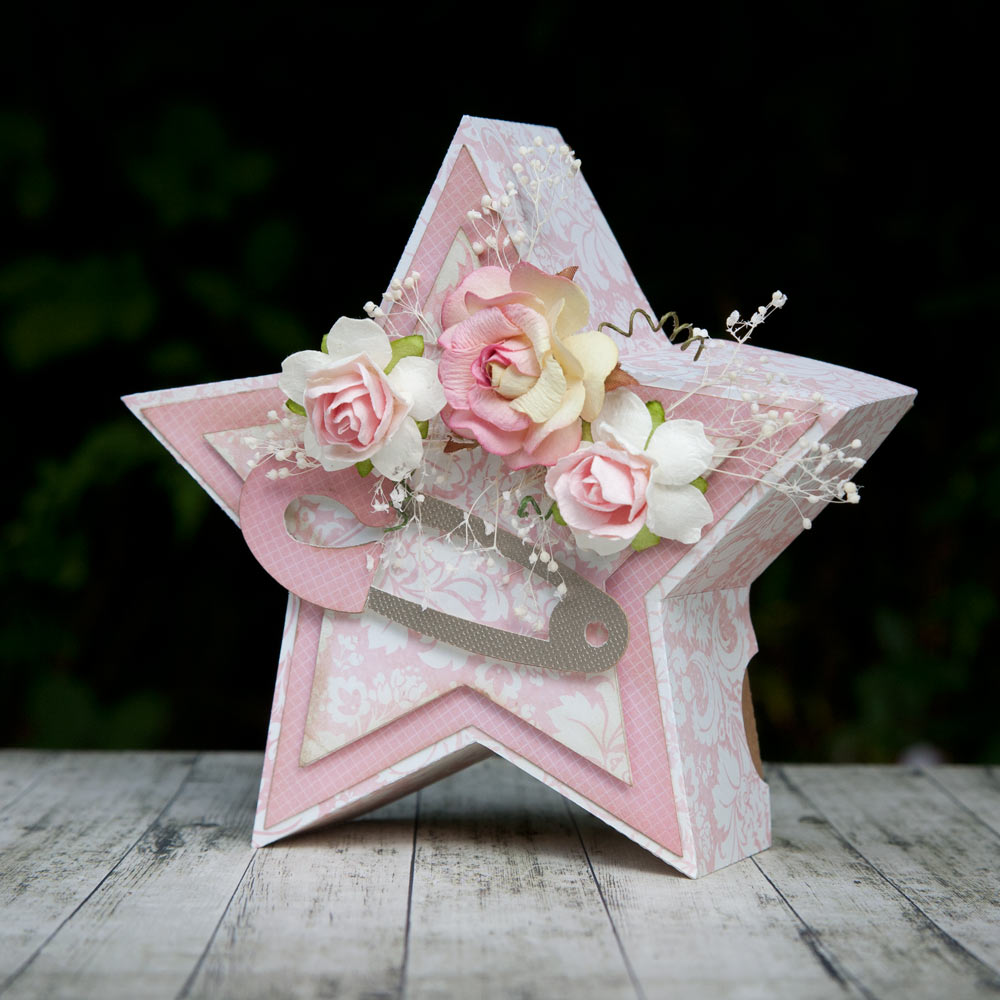 Joanna here again, with a Star Shaped Gift Box. For those of you familiar with my projects you will know that I love making Print and Cut projects as well as 3D items.
There are several colleagues at work who are expecting babies and these days they seemed to be so well prepared before the birth, and let everyone know the sex of the baby. Selfishly, this helps enormously when making new born gifts. The Star Shaped Gift Box is a simple cutting file, but I love the depth of the box and how the base of the box is cut out of one piece of paper. I cut the base of my box using Kraft cardstock to give it more strength. This enabled me to indulge in my pretty pink papers for the top of the box.
Although the top of the box was also cut out of one piece of patterned paper, I added a piece of Kraft cardstock to the star shape in the inside of the lid, which added strength. However, before I added the Kraft card star to the inside of the lid, I Print and Cut the little nursery rhyme…. Twinkle, twinkle little star.
Using my pretty pink papers, I used some of the layers included in the Star Shaped Gift Box cutting file, inked the edges and layered them to the lid of the box. Finally, I cut out the Baby Diaper Pin for my embellishment on the top of my box and added some paper flowers from my stash.
Easy, and cute to make in pink, blue or lemon colorways!
~Joanna
Supplies:
Kraft Card
Kaisercraft (Bundle of Joy) 
Textured Bronze Paper
Paper Flowers and Sprigs
Tim Holtz – Distress Ink
Printer
Comments
comments