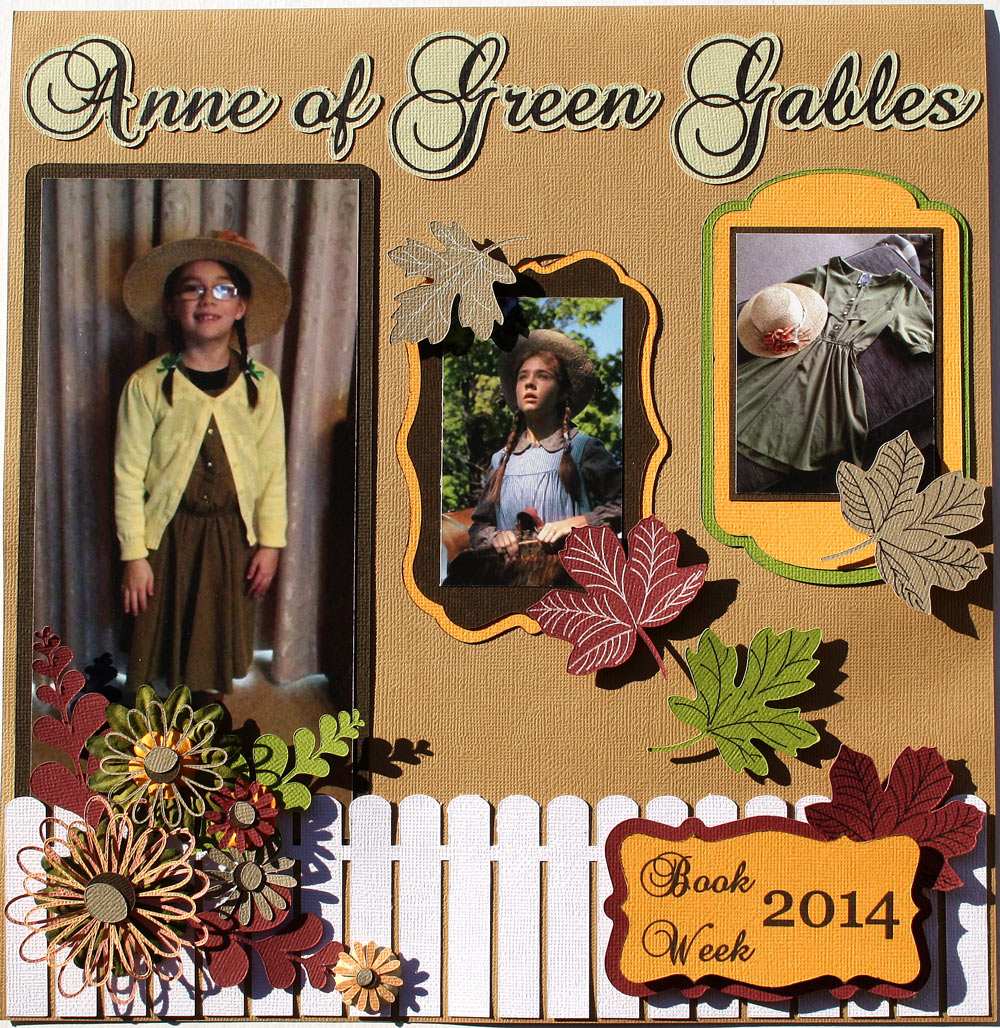 Fall/Autumn is my favourite season, and Anne of Green Gables is my favourite movie of all time. When Matthew and Anne are riding in the buggy together admiring the beauty of the fall countryside I wish I was there with them.
My 8 year old daughter Charlotte chose to go to Book Week Theme Day this year dressed as Anne of Green Gables (Anne Shirley) and I couldn't have been prouder that she's fallen in love with the story as I did.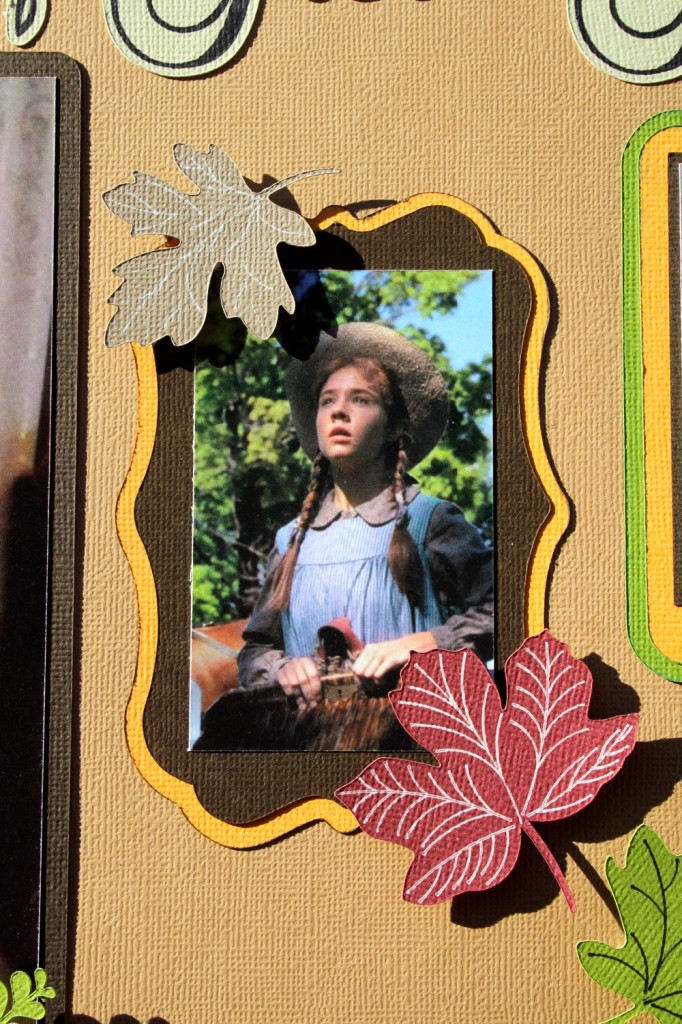 What a perfect way to memorialise Book Week this year by creating a scrapbook page in fall colours and accents with an Anne of Green Gables theme, given some of the most beautiful cinematography is captured in the fall.
The white picket fence (Dog & Fence file) is just like that of Green Gables, and the beautiful fall flowers designed by Miss Kate make a gorgeous page accent. I've used elements from Fall Flowers to fit my design, so not every element was cut out and used.
The title was created with my Pazzles Pen Tool and then the contour line tool was used to create the line around the text which was then cut out. I love Brock Script font, but when using the Pen Tool, you're left with open areas of lettering. This is where I sit patiently and colour in the blocks. The result is more striking and defined than what an inkjet creates. I have used glitter pens in the past in this way and the results are fantastic.
I like putting mats around photos to make them stand out, and various scallop mat files made perfect photo mats. By creating an outline/contour line, you gain an extra layer. I also used a scallop mat for the fence 'sign' Book Week 2014. This also had a contour outline created.
Just recently, the Falling Autumn Leaves Cutting Collection was released, and so I absolutely had to use some of these on my page. They are so easy to create by popping your Pen Tool in and then cutting out the leaves. You could also use the embossing tool for the veins of the leaves.
Charlotte loves her page for Book Week and I hope you do too, taking a step back in time remembering Anne of Green Gables!
~Belle
Comments
comments