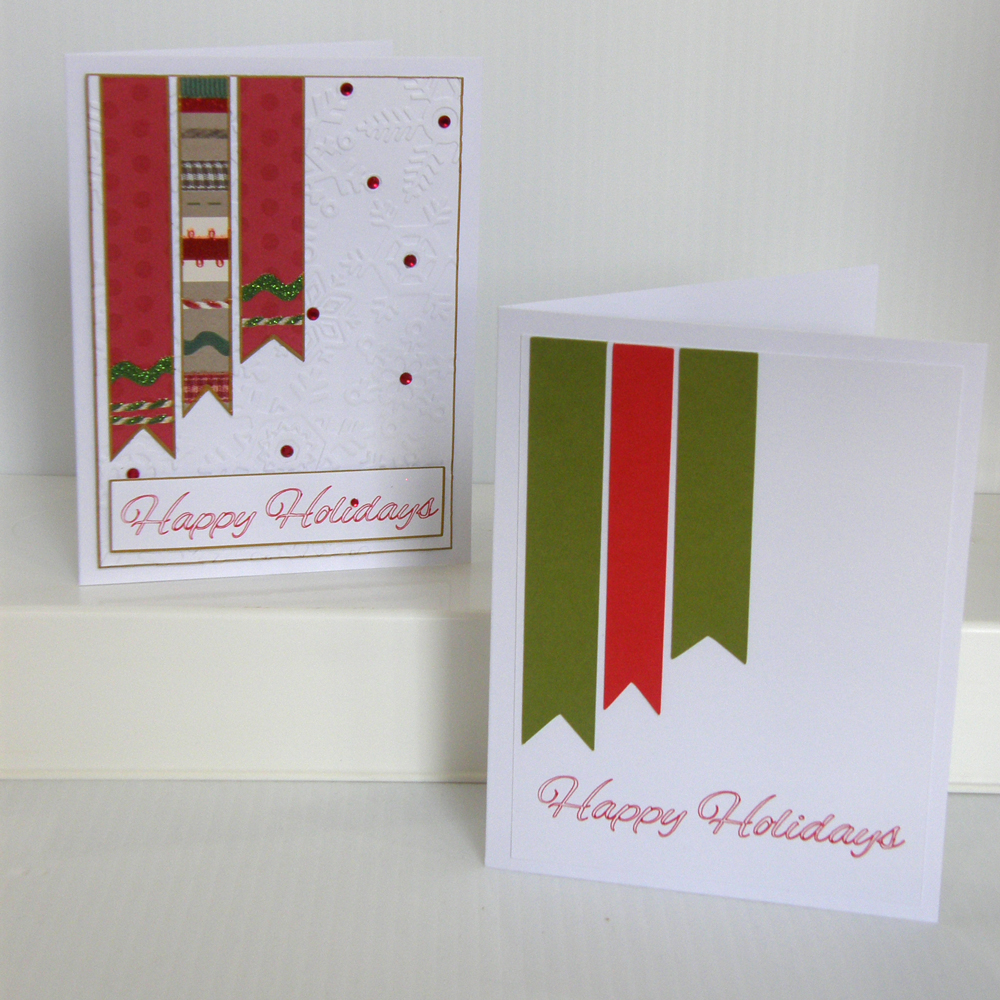 From CAS (clean and simple) to just a little more fancy, whichever you prefer, this card has you covered.
Clean and Simple Christmas Card
First I made a simple card by drawing a rectangle and giving it a ducktail (ribbon) end. I duplicated and then resized them, giving me a step effect. I  cut out the banners in simple red and green paper. I then cut a piece of white to fit the front of my card and used my Pazzles Pen Tool to add Happy Holidays with the Alex Brush font.  I added it all to a premade card base to create a very simple, and easily duplicated holiday card, which comes in handy if you have to make a lot of them.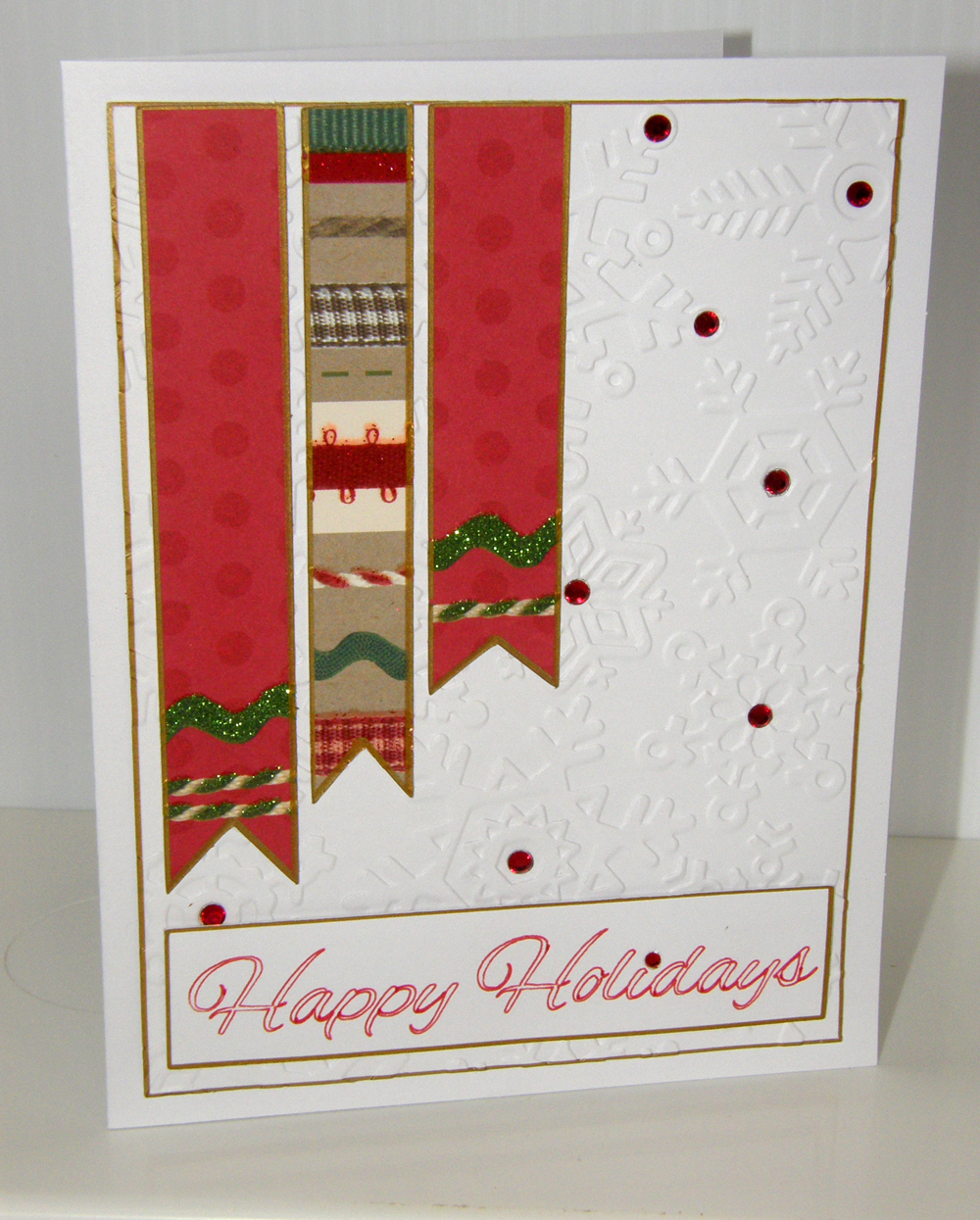 Fancy Embossed Christmas Card
To fancy up my card, I used the same basic file I made,  but before I cut all the elements I used my Pazzles Pen Tool with a gold fat tip marker to outline all of the pieces using the same cut lines. When I cut them out, it gave me a gold border around all the pieces. I then embossed the white layer with snowflakes. This time,  instead of using plain red and green paper I used DCWV Homemade Holidays paper for my elements also using the gold pen outline trick. Since I embossed the white base layer, I cut a separate piece to put my sentiment on and popped it up. Then I added Pazzles Red Rhinestones to the snowflakes and the "i" in Holiday.  I then popped up the whole layer on my premade card base.
Whichever way you go, CAS or fancy, handmade holiday cards are so fun to make and give.
~Marjorie
Supplies:
Recollections Large White Card Bases
Stampin Up Cardstock
DCWV Homemade Holiday paper stack
SRX Metallic Colorsharp Marker
Pazzles Red Rhinestones 16ss
Pazzles Pen Tool
Snowflake Embossing Folder
Comments
comments