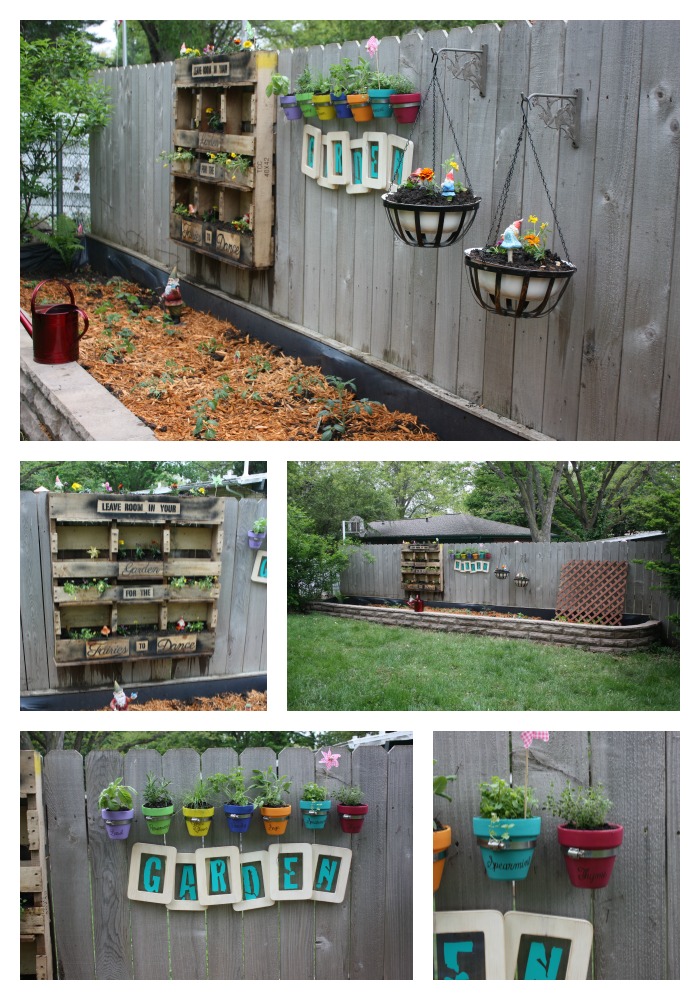 For many years I have been saying I wanted to create a nice backyard garden area that was fun and functional. As I have looked at magazines, online and just chatted with people, I realized I had the ability to not only have a nice garden, but with my Pazzles, some garage sale finds, spray paint and some vinyl, I was able to get a good start on my creation.
When we moved last year, we were very fortunate to have a large backyard with a raised garden spot. Last year we grew a very nice garden of various weeds. This year I wanted to change that. Throughout the winter, I have looked at that area and realized I was finally going to be able to create the fun and functional garden.
First, I pulled out the cheap wood frames that I purchased years ago on a clearance rack out of storage. Then I painted them with a cream acrylic paint. After that, I took a tea bag and seeped it in about 1/4 cup of hot water and just wiped that tea bag over the frame to give it a little more of a worn look. I cut some flexible acrylic from ClearScraps to fit the frames and then added vinyl letters.
Second, I went and picked up some clay pots from the store for my herbs and painted them in various colors. I allowed them to dry overnight, then added the name of each herb to the pot. The longer you allow your paint to dry, the easier it is for the vinyl to transfer. To attach my pots to the fence I used hose clamps from the local hardware store. This makes it easy to put up and remove the pots each season.
Third, I found a palette. I removed a few boards to give room for the plants and then attached a board to create a box or place for the dirt to sit, so I could plant my flowers. Before adding the flowers and dirt, I used stencils cut on my Pazzles and spray painted my saying on the palette. I also attached it to my fence prior to adding the flowers.
We are adding strawberries, tomatoes, peppers and zucchini, plus the herbs that I put in the pots.  I think this is a good start for my first garden.
I will continue adding more to my garden as I find pieces that will work. I plan to add more signs created on my Pazzles and other items that I pick up that will make my garden continue to be a happy place that the fairies will want to come and dance in.
I hope you enjoyed the walk through my garden and that it will inspire you to use your Pazzles to help create your special place.
A Craft Room Membership is required to access additional content. Please Join Now or Login!
~Klo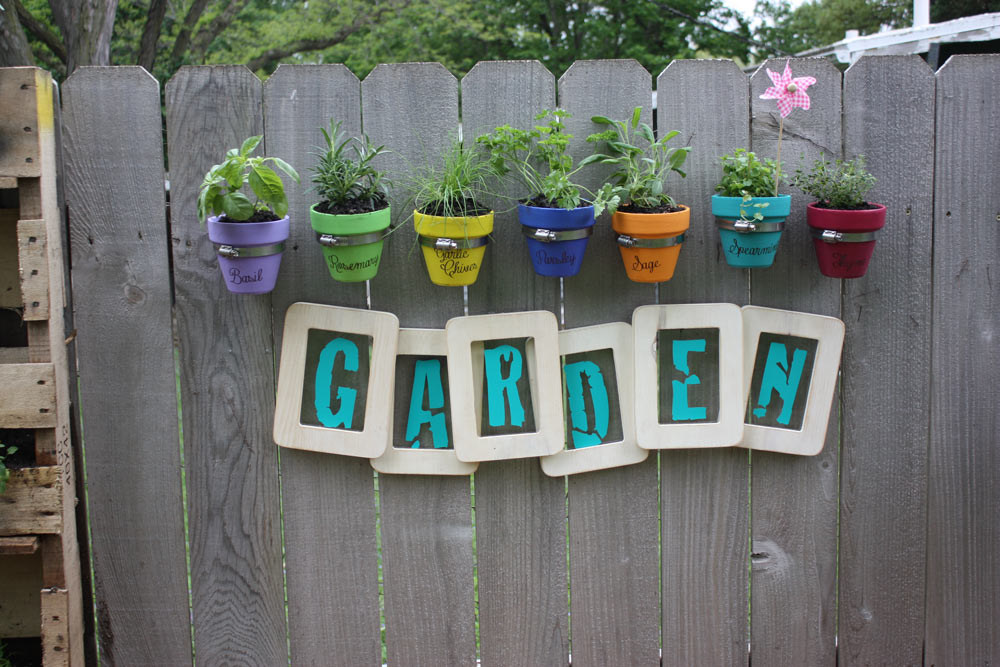 Supplies:
Pazzles Packaged Vinyl
Pazzles Stencil Material
ClearScraps Acrylic Sheet
Items I have picked up at yard sales and auctions
Spray Paint
Acrylic Paint
I used the following fonts:
Framed "Garden"-Rock TTF
Herb clay pots-Contribute TTF
Palette saying-Parisenne TTF and Portago ITC TT TTF
Comments
comments