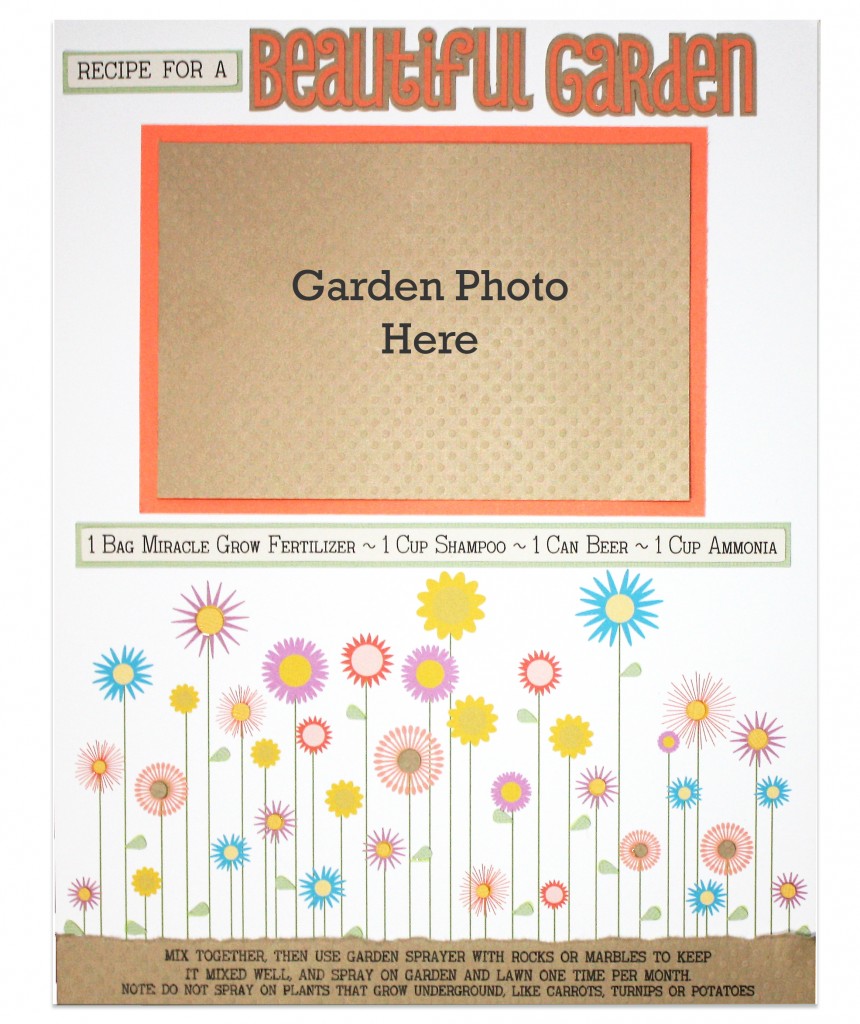 Every Spring and Early Summer as the cold weather turns and the grass starts to get green, the flowers start blooming and the leaves cover the trees in verdant colors, I get excited and ready to start adding a touch to our own yard for us to enjoy for the next few months.  The past two years we have not done a lot in our new home, so this year we are ready to really get started.
As I was thinking of the things I needed to do to make sure our yard is vibrant with color and flowers, I recalled the special recipe that my oldest sister used and shared with us in the past.  We have used this recipe in our past homes and have always left each place with a plush lawn and beautiful landscaping with flowers and bushes that show their colors to the fullest.  So I know it is time to pull out the 'recipe.'   As I was doing that, I realized I could not find it. It then occurred to me, it should be with my recipe swap book that I did years ago with a group of online friends, that I still use.  That meant creating a page.
I started planning my page, creating a very flourished title that I absolutely loved. As with many creative processes, the entire project turned and it became very whimsical. Don't worry though, if you want the more flourished title,  it is included in this weeks Craft Room library files.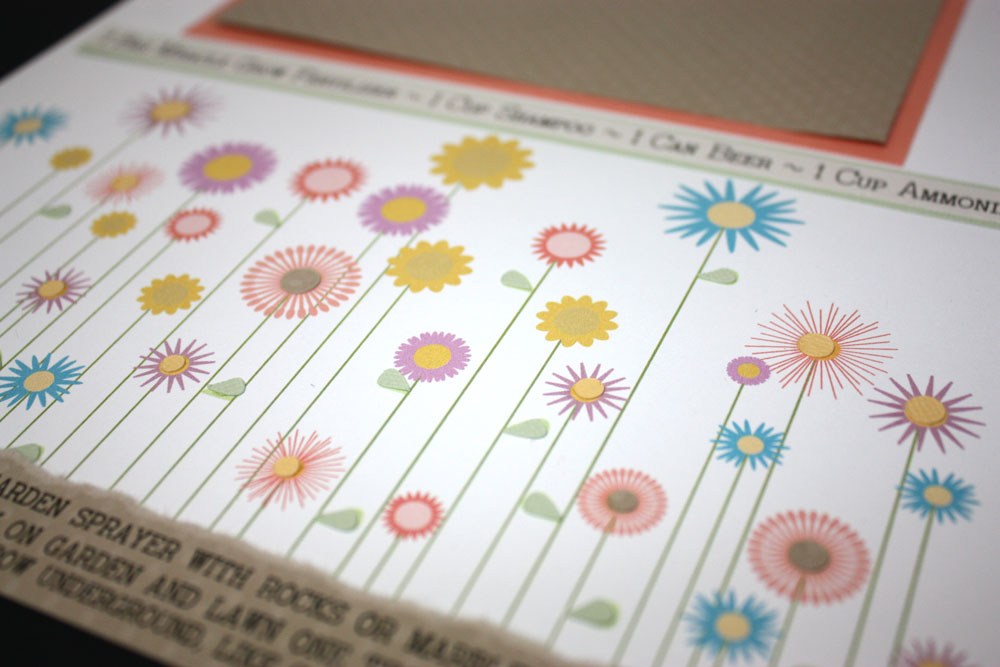 I had originally started designing the flowers across the bottom to be used with the Pazzles Pen Tool, then I realized I had created a piece that could also be digital paper.  You can still use the Pen Tool with it and just change out the pen colors if you choose.

For my layout, I chose to print out the flowers.  I then went back and cut out the centers of a few of the flowers in cardstock and attached them to the page.  Because I had really wanted to use the Pen Tool in some form, I chose to use that for the actual recipe and instructions.  The recipe goes below the photo and the instructions are in the 'dirt' of the garden, leaving me with a good space for my title.

The actual file is done in an 8 1/2 x 11 format so that it is ready for the standard size printers.  So after you have printed your page, be sure to change the page settings to 12 x 12 so the cutting and pen work will not be off.  To change your page settings, go to File>Page Settings> and just change the setting there.

With your Pazzles software, I found out it is very easy to create my own digital paper, enabling me to do some hybrid scrapbooking (combining traditional scrapbooking and digital).   I'm so happy with how this turned out and hope it will inspire you to have fun with your garden and encourage you to try some hybrid crafting.

A Craft Room Membership is required to access additional content. Please Join Now or Login!

Just in case you cannot read the recipe on the layout:
1 bag fertilizer (Miracle Grow)
1 can beer
1 cup shampoo
1 cup ammonia

Mix all items together, then using a garden sprayer that has marbles or rocks in the bottom to help with mixing, spray over your lawn, garden, bushes and trees one time a month.

NOTE: Do NOT spray on items that grow underground, like potatoes, carrots and turnips.

~Klo

Supplies:
1 8 1/2 x 11 white cardstock
Scraps for cutting
Pen Tool
Printer
Comments
comments