Recently, we added a new member to the family here at Pazzles! Here is a little more about our newest member, Samantha Donaldson: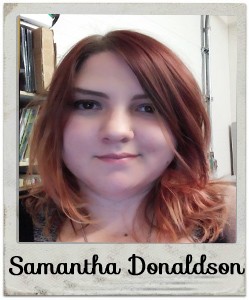 Hello , everyone! My name is Samantha Donaldson and I am a total creative! From being the youngest member of the Los Angeles Blues Society at age 14 and  running my own art gallery in Long Beach at age 15 to owning my own music magazine at age 17 and now playing in a band with my highly talented boyfriend , I've never turned down an opportunity to create something in this fun and exciting world! My favorite things to do are ride my old road bike, spend time with my family, go to shows for my music magazine, and make fun crafts at work!  I can't say I'm an expert at creating things with the Pazzles' products just yet but after a week of playing around with them, it's safe to say that  it's quite a blast! I'm very excited to be a part of this ever-expanding creative team and to show my capabilities as an Editor as well as a creative!
Below are some of the many things I have created since being given the chance to use this awesome crafting must-have! From cool back-to-school planners and shirts to colorful festival masks and home decorations, there is really nothing that isn't awesome about this product! It's funny to think I've only been using it for a little under a week and yet, I can't stop coming up with cool things to do with it!
Needless to say, I have had a blast so far and I look forward being able to master this awesome crafting tool alongside you guys! Thanks everyone!
Comments
comments