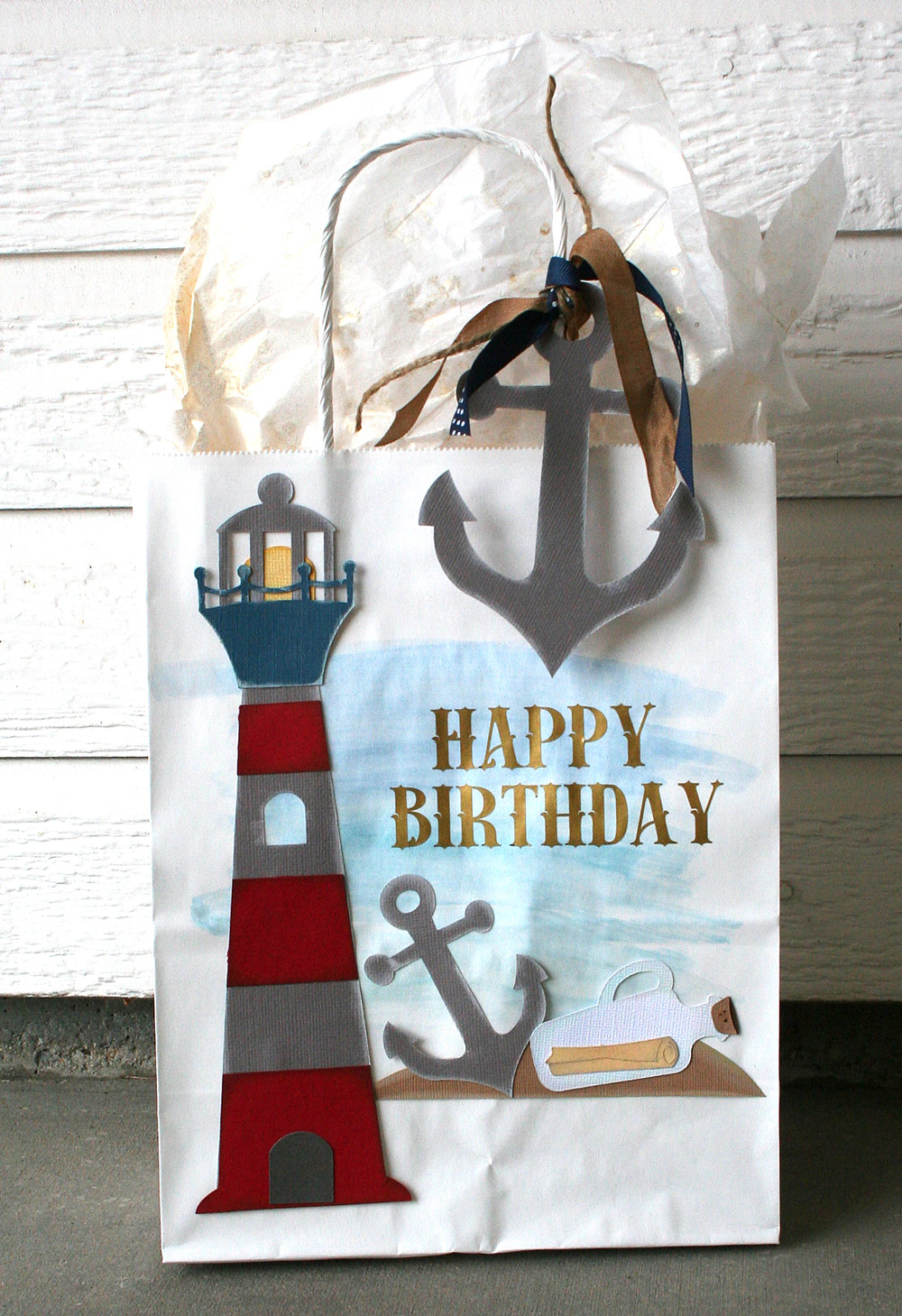 A vacation to the pacific northwest coast is all about misty mornings, cool lighthouse photo ops, whale watching, and finding treasures washed up on the beach. The On the Coast Cutting Collection captures all of those memorable elements. You'll find it perfect for scrapbook pages, but if you don't have any beach memories to record, use it on a card or gift. A set of lighthouse cards would make such a great gift.
I decided to make a super special gift bag for my sister in law, who lives on the Oregon Coast. I purchased a plain white gift bag and added some blue watercolors to the front of the bag. I cut out the Lighthouse with Balcony file and the Anchor and Bottle file to add to the front of the bag. Another anchor cut much larger makes a cool tag to write a message on.
I cut my Happy Birthday sentiment out of gold vinyl. I like using vinyl on projects when I want small letters cut out. Vinyl cuts perfectly and it's easy to use transfer tape to line it up perfectly.
I added one more element to my gift by making custom tissue paper. I simply shrunk down the anchor and then used the multiply tool in the InVue software to make rows of anchors for a stencil. Once the stencil is cut out you can use spray mist or ink to add anchors to the tissue. Spray mist will soak in and give you more of a watermarked look and ink stays more defined. It's a fun way to coordinate your gift.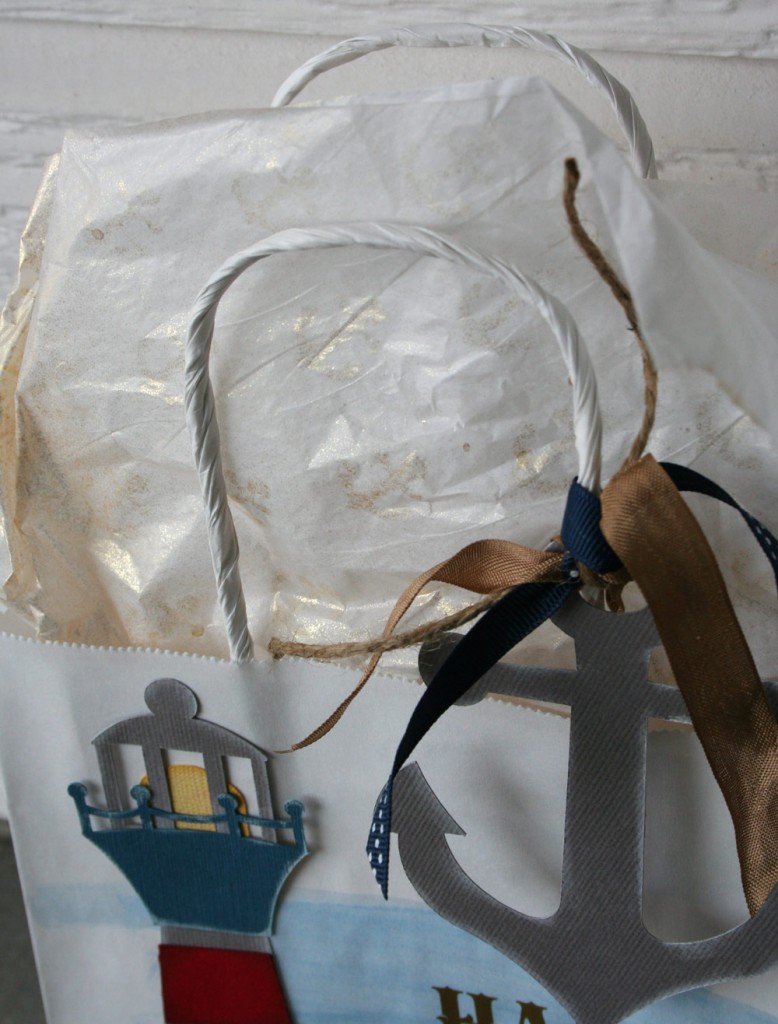 The On the Coast Cutting Collection is available for purchase in WPC, AI, and SVG cutting file formats in the Pazzles Store. Craft Room members can download this Collection from the Craft Room Library in the Collection Section. Craft Room members can see our other Collections in the Library, and non-members can purchase any or all Collections in the Store.
Comments
comments