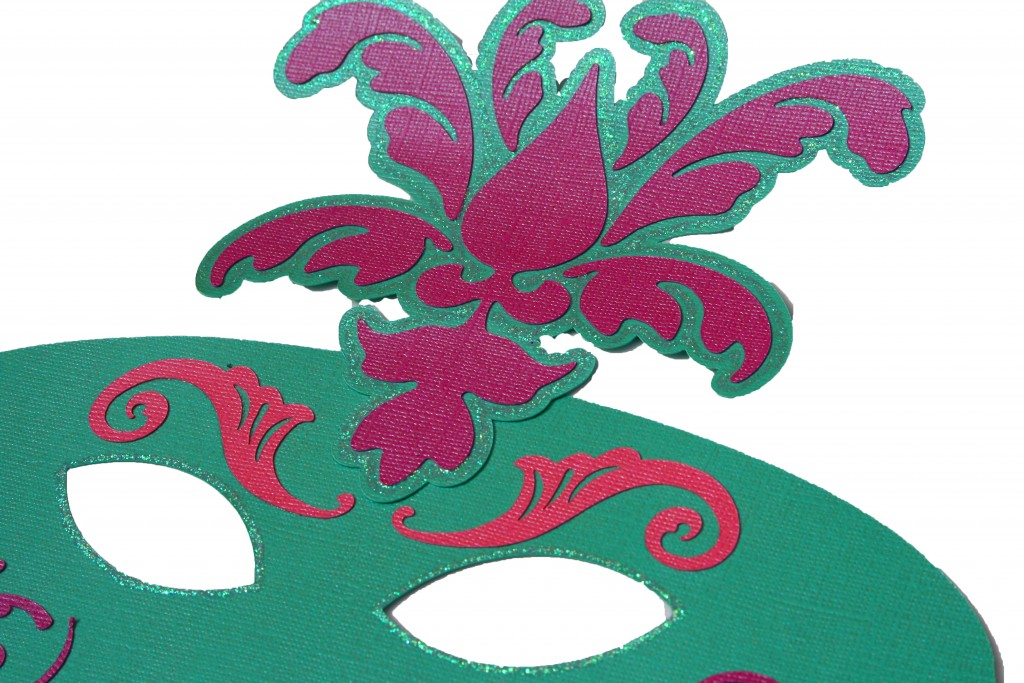 Halloween is such a fun time of the year and many parties are being hosted. Your Pazzles Vue holds so many possibilities for costume making, masks and decor.
I decided to create two masks which would be perfect for a masquerade party. Your masks can be as simple or as elaborate as you please.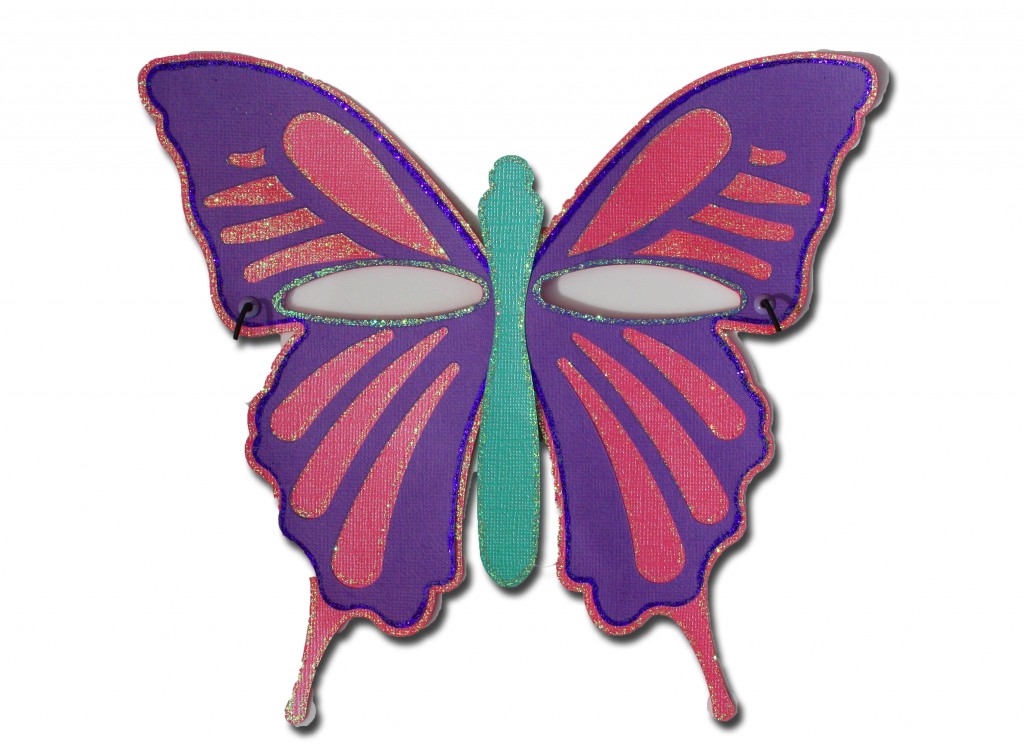 The Butterfly file I used for the mask was modified slightly by enlarging the centre holes to create eye holes. I kept the two layers of the file and this kept the mask sturdy. The Core'dinations metallic stack of paper gives a sparkle to this mask even before I added all the KindyGlitz glitter.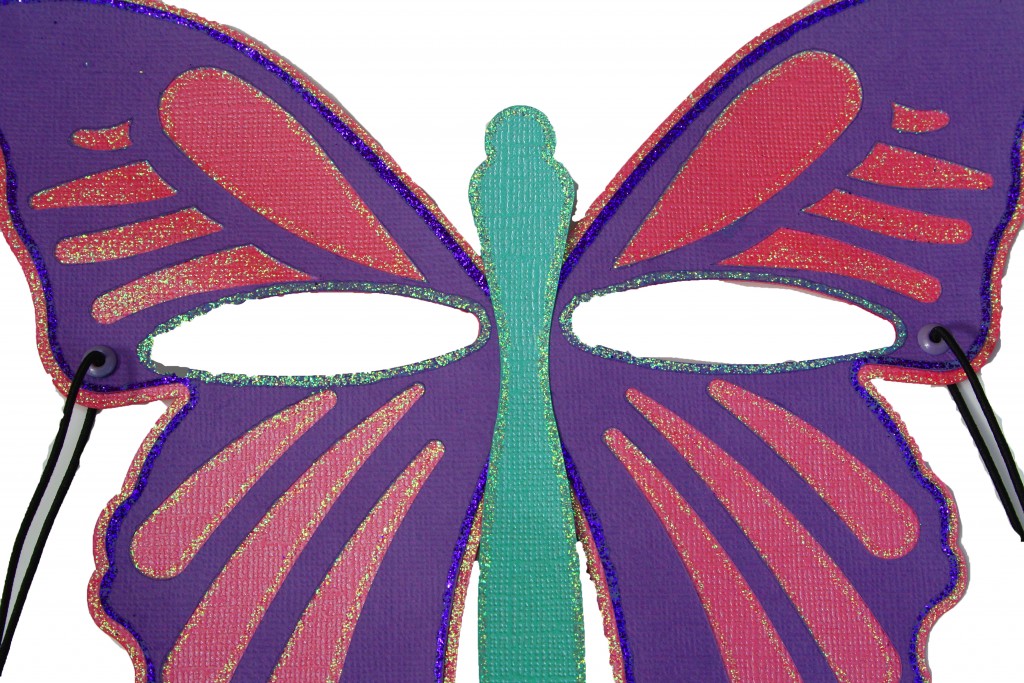 If you're stuck for a Halloween mask, this one was very quick and easy to assemble. Adding a small piece of hat elastic to each side allows the mask to sit comfortably on your face with fastening behind your ears. I used eyelets to reinforce the holes.
Now for the masquerade mask. This was equally easy to assemble. Some simple manipulation of the owl mask file gave me the shape I was after. I really liked the eyes from the fox mask file, so used those instead of round eyes.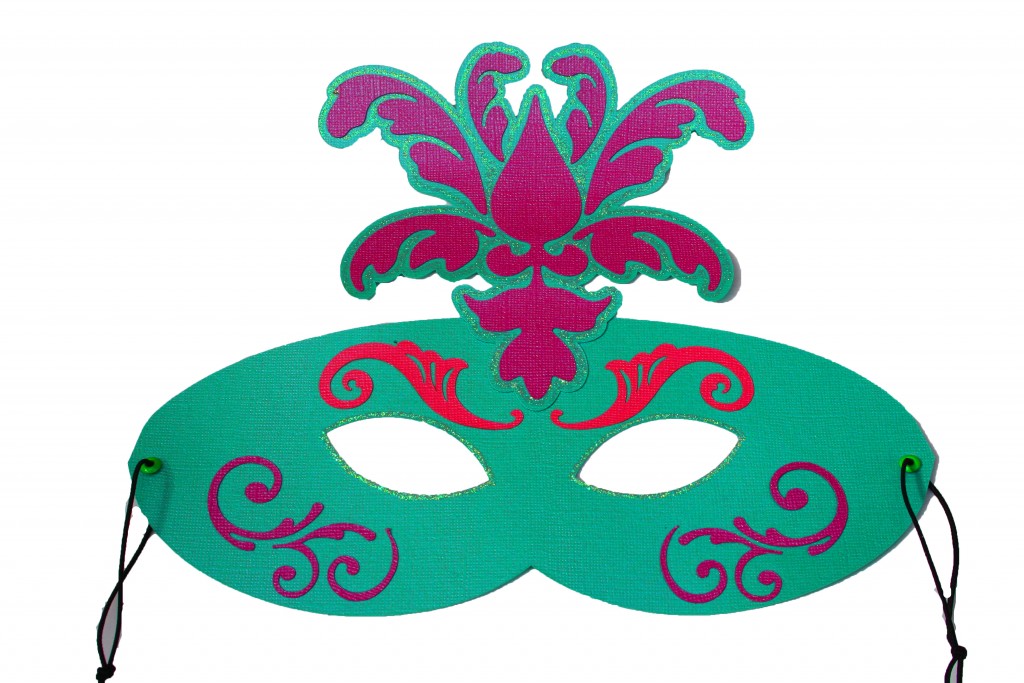 To dress up this mask I used a couple of flourish files and mirrored them for symmetry. The file I used over the eyes make for fancy eyebrows!
The damask file simulating feathers at the top of the mask finished off with plenty of glitter makes a statement. And don't forget the glitter around the eyes!
I had a ball creating these makes and hope you have as much fun creating some of your own.
Damask Mask
Flourish (bottom of mask)
Damask
Flourish over eye holes
Fox mask  (used the eyes)
Owl Mask (used the base and modified)
Butterfly Mask
Stained glass purple passion butterfly
Core'dinations paper
Kindy Glitz
Eyelets
Hat elastic
Comments
comments