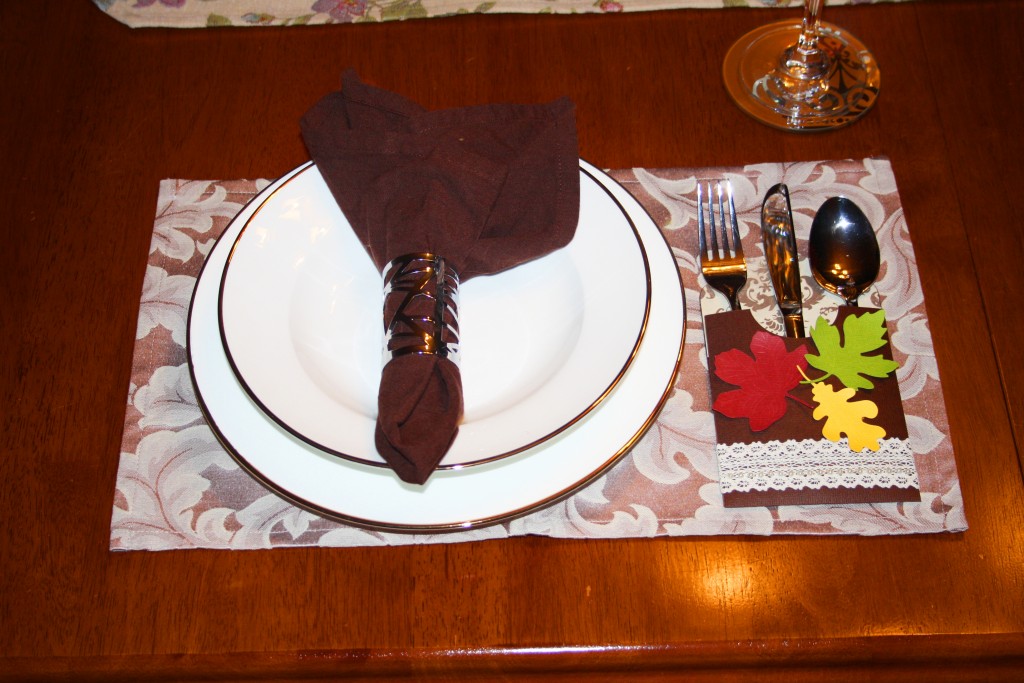 One thing I love about this Design Team position with Pazzles is that I get to try new things. You see, we don't celebrate Thanksgiving here in Australia, so creating a project for that was great fun for me.
As some of you will know, I love to host a dinner party or two and that is an excuse to make things for the table!
This cutlery pocket was an excellent opportunity to try out something new for my dinner tables! Creating great table décor is at your fingertips with the amazing craft room files available.
All I needed was the pocket file and a few fall leaves. I love these leave files where you can either emboss the veins or use your pen tool to create them. For a more authentic look I curled the leaves around a pencil to give them dimension.
I wanted a pretty background for inside the pocket so I cut out another piece of just the base (use the cut path tool-InVue Video-Move Point Toolbar: Scissors) in lighter card stock and attached it inside.
With a little lace and pearls my pocket was complete and ready for the cutlery and to sit alongside my place setting.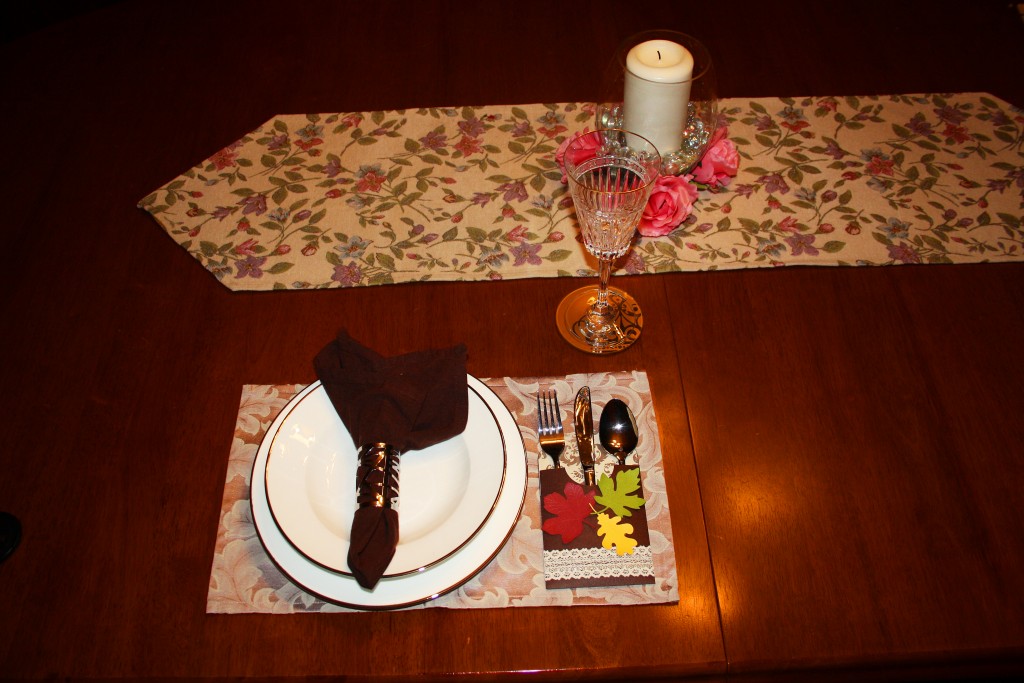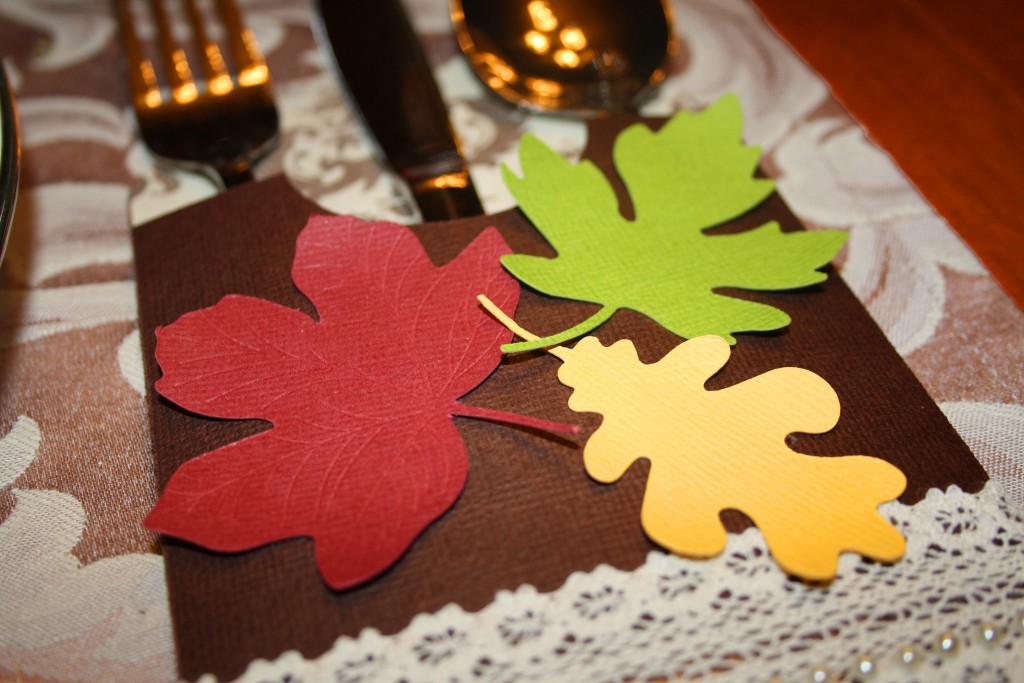 This project could be adapted to hold Thanksgiving sentiments, or to hold a blank card where guests can record what they are thankful for.
Happy Thanksgiving!
-Belle
Comments
comments