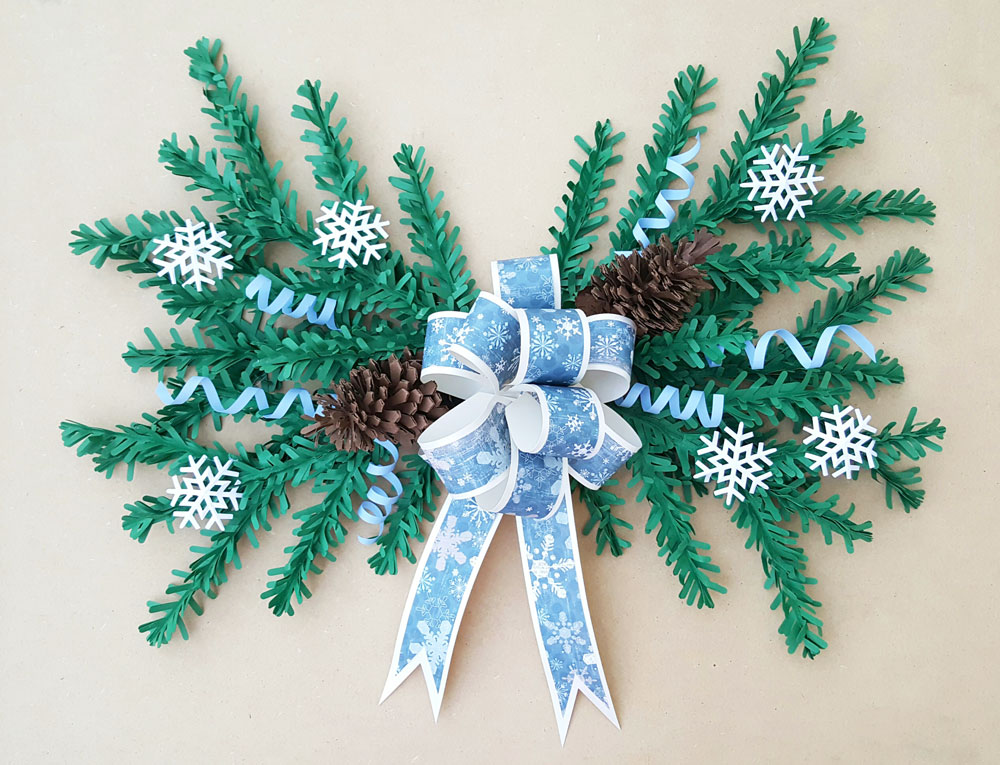 I love decorating for the holidays, but Christmas goes by so quickly, and then all the decorations have to come down almost as fast as they went up. This will not be the case if you make this pretty winter swag. It can stay up all the way through the winter season.
This winter swag is a more difficult project to put together but if you follow the step by step directions it will turn out great! Your friends and family will be wowed that you made it completely out of paper!
One thing I want you to notice about this swag is all the different elements it includes:  the pinecone, the snowflakes, the pull-bow and the branches.  All of these individual elements can be used in different projects. You can use the pinecone to make a pinecone wreath or as table makers for your holiday dinners. The pull-bow, which is fun to make, can be made into any theme and put onto a package or used on a wreath. The snowflakes are an ornament in themselves. I think it would be cute to cut them in multi-colors and use them to decorate a white tree.
I loved this project so much, that I created a secondary project using the same elements. Using pinecones in home décor has always been a popular trend, and it seems to have grown even more in popularity in the past couple of years.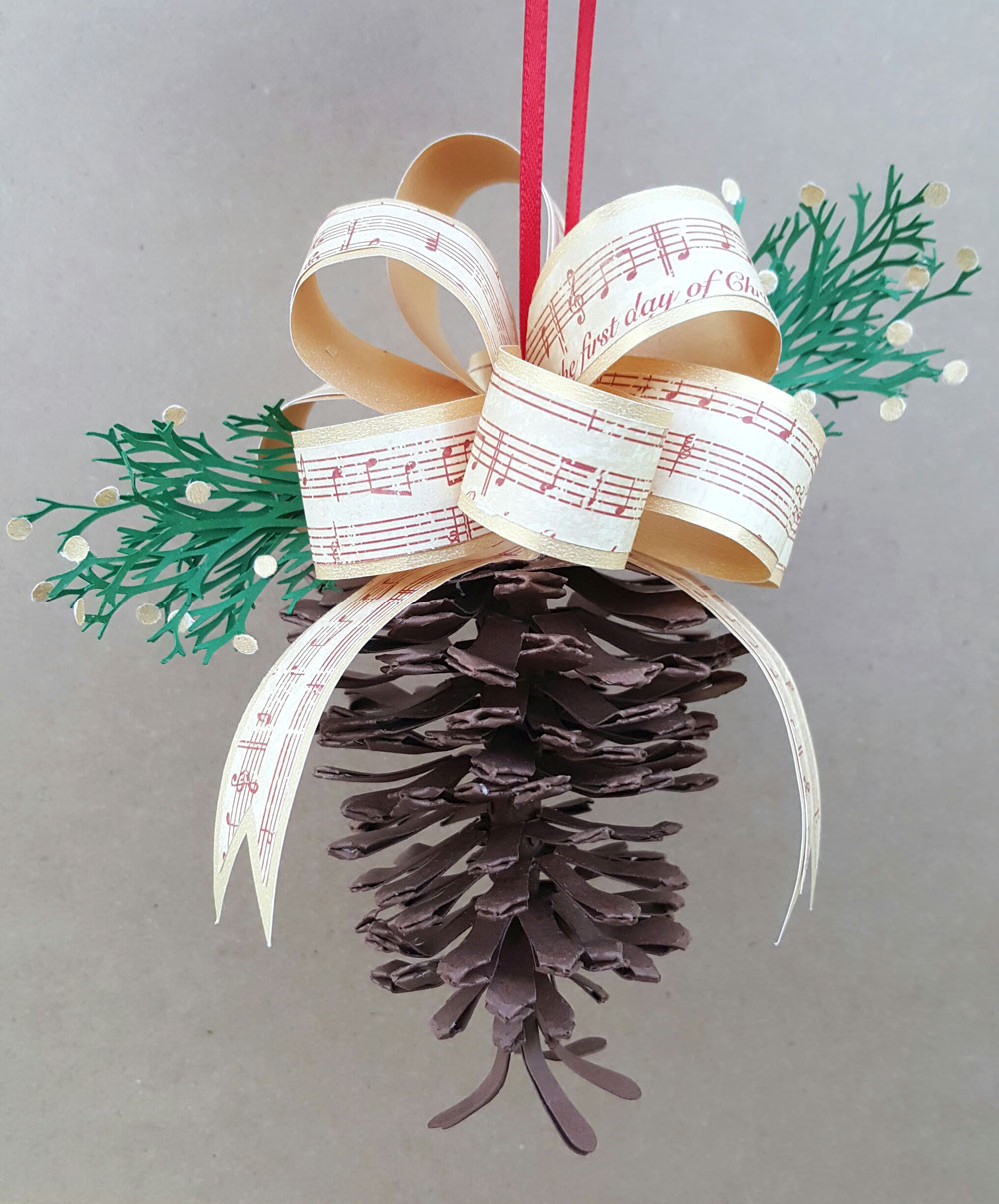 This elegant pinecone ornament is perfect for your holiday décor. You can hang it on your tree, or make several of them and create a garland to hang from your mantle, or use it as a gift topper.  I think it would be pretty to add white paint to the tips of the pinecone to make it look like it was out in the snow. I hope you enjoy making this pinecone and that it brings you a sense of pride and delight when you see it in your home.
I encourage you to look at all the project and library files in this way. You may not need the mitten box, but the jingle bells would be perfect on a card you are making.  The scarf on the penguin file may be perfect for your snowman, but you don't necessarily need the penguin.  I always think about the project I am working on and then search the library for the components I need for it.  It really takes the library to a whole new level.
I hope you enjoy this winter swag and the challenge of the assembly!
Note about the files: Because this is such a large project, the files have been broken down into individual pieces. You'll find the instructions for each piece included in the zip file for each particular piece. Hopefully this makes it easier to assemble each part of the project.
A Craft Room Membership is required to access additional content. Please Join Now or Login!
~Heidi
Comments
comments