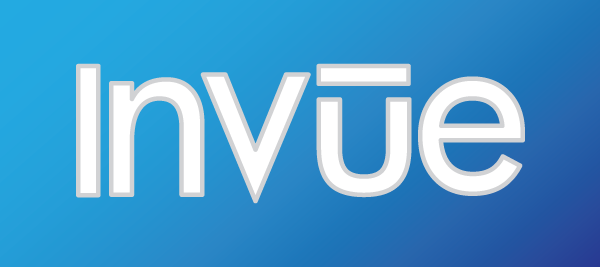 Today we released another update to InVue. Check out the new features and updated capabilities available with this InVue 2.2.2 release:
Line Style Enhancements
Filter by Line Style in the Cut Control Panel
In the InVue cut control panel you can now easily select all the dash patterns that you would like to cut or specifically avoid cutting any of your dashed lines. To do this simply click on the new "Styles" tab in the "Filters" section of the cut control panel. From here you can select only solid lines, only dashed lines or even select one or more specific dashed patterns that you would like. Line style filtering will work all on it's own, or in combination with the other filters for color line type and selection.
Dash Patterns in Wire Frame Mode
A lesser known feature of InVue is that changing a line's thickness will also change the length of the dashes in dashed lines and the distance between those dashes. In previous versions of InVue this dash pattern change was not accurately represented while in wire frame view. InVue 2.2.2 greatly improves the accuracy of dash patterns when in the wire frame view. Please note that this change does not indicate that the exact dash location is guaranteed but rather that the overall dash size and spacing should be accurately reflected.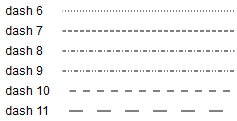 New Dash Patterns
InVue 2.2.2 also includes a total of six new dash patterns. Click on the Line Style drop down list to see them all.
Cut Control Panel Visibility Improvements
InVue 2.2.2 changes the way the cut control panel displays paths. Previously every path would be displayed using the design line thickness. This made it difficult to tell the exact path the cutter would take on thick lines and made thin lines difficult to see, especially when those lines were of a color that is already hard to see against a white background. The new cut control display uses the same settings as wire frame mode. This mode displays the paths at a consistent thickness and should make it much easier to see thin lines as well as assess more precisely the path the cutter will take.
Outlining Advanced Line Types
This version of InVue adds an additional feature to the outlining tool. InVue now allows outlining of advanced line types. This means that the outline tool is available for use with rhinestone, distress, emboss, engrave and pierce line types.

That's it for 2.2.2! If you would like to read the full update notes you can see them when updating your software or check out the forum post here.  This forum is also a great place to let us know about any bugs you're seeing or new features you would like most. Thank you for all your input and craft on!
Comments
comments