With the Pazzles InVue software, mirroring or flipping your images is so quick and easy. With the ability to choose the direction you want it to mirror or flip to, it is also very convenient. The clone button makes it easy to duplicate and mirror, giving you the ability to create shape cards and many other projects with just a push of a button. If you are doing iron ons or other projects that require you to mirror the image before cutting, this makes it so much faster
This video shows you how to use the Mirror Tool.
Mirror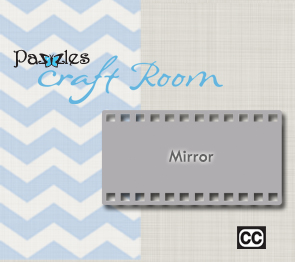 This video will show you how to mirror or flip your images easily and quickly. It will also show you how to clone an image when you mirror, giving you an exact mirrored duplicate.
Comments
comments