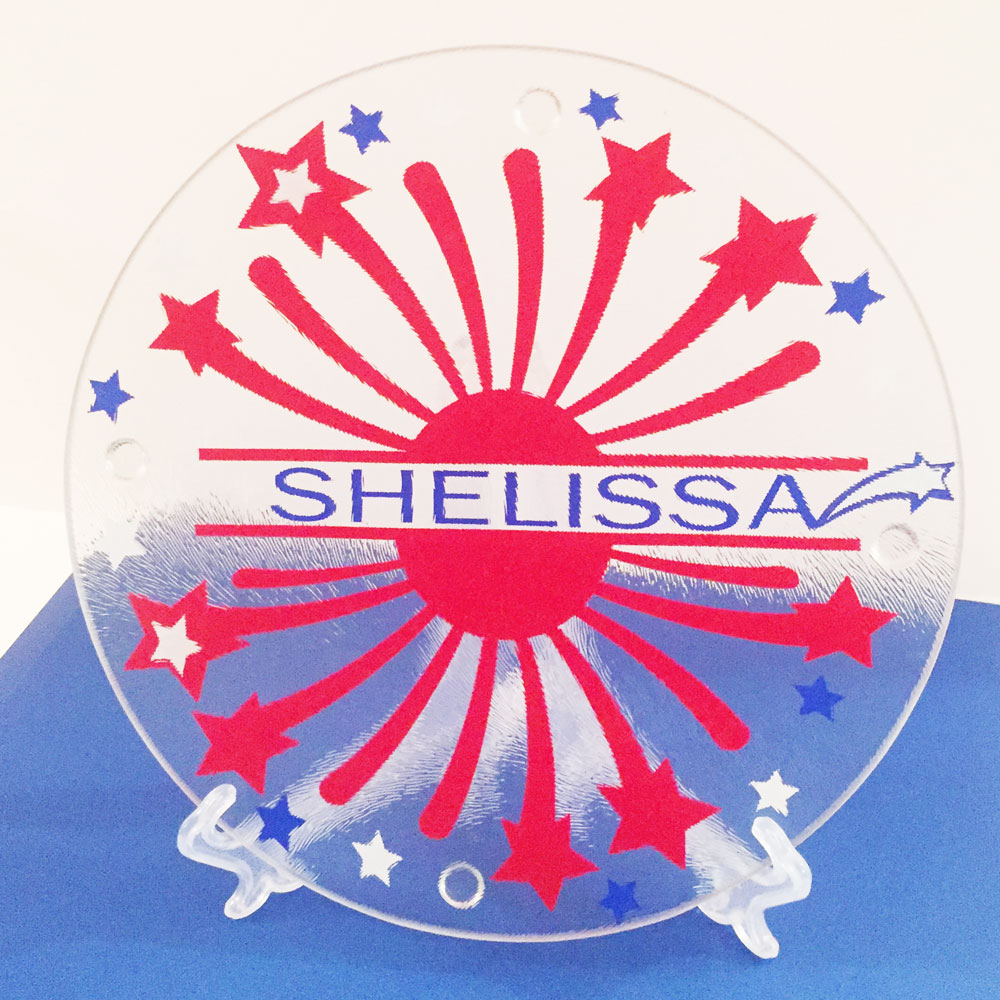 Are you looking for a kitchen décor item to help with the celebration of the Fourth of July? Pull out your vinyl and take note of how to assemble this easy project.
For this project I will supply you with instructions on putting vinyl on a clear trivet that you can pick up at the Dollar Tree. This trivet is nice for putting those hot pans on in the kitchen. From the Pazzles Craft Room Library I used the July 4th Set file. I used the firework explosion cut file from this set. I used the cut path with line scissors to cut a line through the image.  Once the project was cut in half, I highlighted one section and using the up arrow key about 15 times created an opening for my name.
Once the pieces were separated I clicked on the rectangle to draw a small rectangle below and above the image, making sure to overlap just a little.  Once overlapped I welded the pieces together. I typed my name in the center using all caps and welded a star to the last letter of my name. Now it's time to get out your vinyl and put it on the mat to cut.
Since you are putting your name on the underside of the trivet and viewing it from the top, the words must be mirrored when cut out. I highlighted my name, clicked on mirror, adjustment using center then apply.
Now that you have instructions for this project, I hope that you can show off your new design for the holiday.
~Shelissa
Supplies:
Pazzles Cutting Blade
Pazzles Cutting Mat
Red, White and Blue Vinyl
Clear Trivet (Dollar Tree)
Comments
comments